Bees are the Eighth Wonder of the World
Honeybees are probably the most fascinating and certainly the smallest food producing animals you can keep in your garden. A colony of bees is a highly organised society which is controlled by a single, very special member - the queen bee.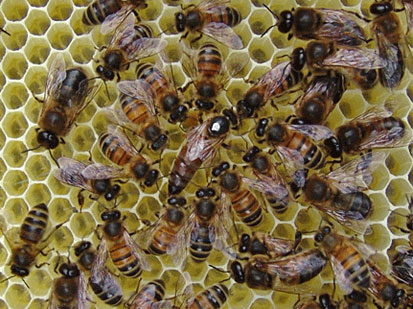 All the bees in the hive have the same mother - the queen bee. She is often marked with a coloured dot, which makes it easier to find her.
Every colony has a queen, thousands of female workers and a few hundred males called drones. The worker bees, who are all females are unable to lay eggs and so it is the queen bee who ensures the colony thrives by laying up to 2,000 eggs a day (it would take a chicken over 6 years to lay that many!). The worker bees are responsible for looking after the eggs, foraging for food and all the house work. The male bees just sit around eating honey and occassionaly leave the hive to mate with a virgin queen. The main draw back to being a male bee is that as soon as he has mated with a queen he dies.
Which Bees are the Right Bees for Me?
There are lots of different species of bee, such as bumble bees, mason bees and carpenter bees. However, honeybees are the only ones which live in large colonies of up to 60,000 bees. The most commonly kept breed is called Apis Mellifera, meaning honey-carrying bee.
Omlet Bees
The supply of bees is seasonal and their price may vary between 0.5p and 1.5p per bee depending on availability. But of course you don't buy bees in single units! Bees are typically supplied on six frames in a wooden transport box which keeps the bees cool but safely inside. There will be around 10,000 worker bees, a queen and sealed brood (new bees not yet hatched) on the frames. This type of colony costs between £80 and £150 .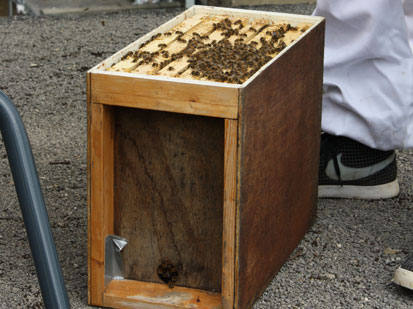 Bees in a box! A colony of bees on six frames is a good way to start.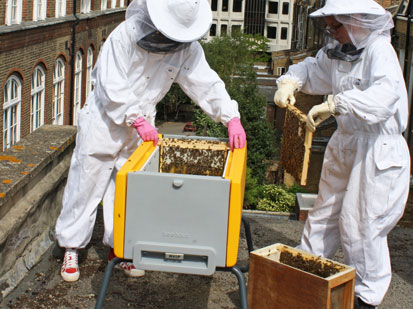 You can transfer the frames straight into your beehaus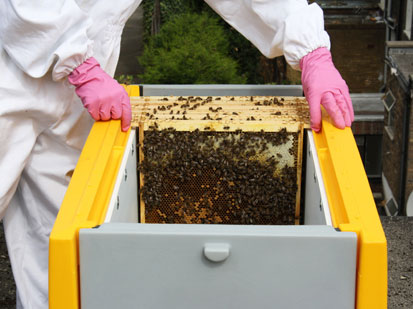 There's plenty of room in the beehaus for your colony to expand.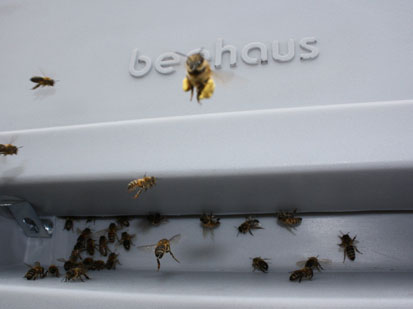 Your bees will quickly settle into their new home and start bringing fresh pollen and nectar back for the hive.
How and When are Bees Delivered?
Bees are generally available from April through to September but you can pre-order them at any time. We will match your requirements with our list of locally available colonies and you can then pick your bees up when it's convenient for you.