Introducing the Eglu Cube!
The new eglu cube is the ideal way to keep up to 10 chickens in a town or country garden. It is based on the same revolutionary technology as the original eglu with slide out dropping trays, hose clean surfaces, twin walled insulated, no maintenance and our No Foxes Allowed protection. The eglu cube makes is easy to keep a larger number of hens in your garden and leaves you with more time to enjoy the pleasures of owning chickens.
Chickens are a fascinating addition to your garden.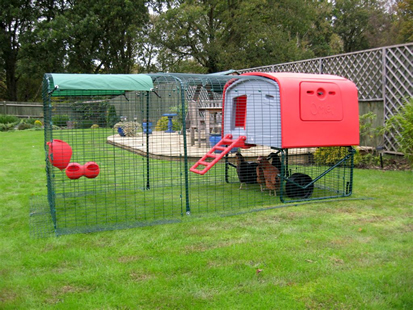 The Eglu Cube is design to be good looking and long lasting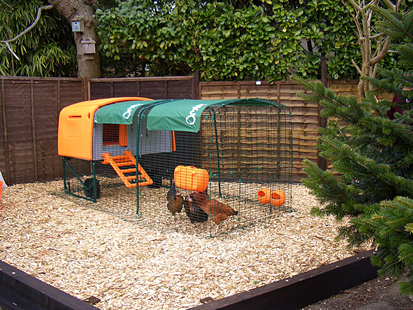 If you have a small garden - you can keep chickens on bark chippings.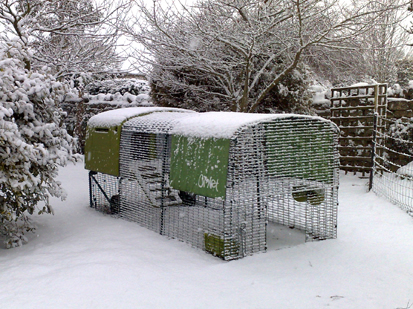 The Eglu Cube is well insulated and warm in the winter.
The eglu cube is a really flexible chicken house, whether you want to keep 5, 6 or even 10 chickens, you can customise it to suit your needs. Available as a stand alone house, it will sit comfortably in an existing run or fenced off area such as an orchard.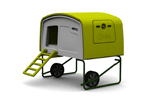 Stand Alone - $1,200.00
For up to 10 chickens.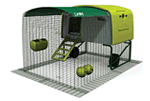 2m Run - $1,500.00
For up to 6 chickens.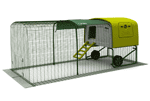 3m Run - $1,700.00
For up to 10 chickens.
The eglu cube is also available with an integrated run to provide you and your chickens with an easy to move, secure area. The standard run that comes with the eglu cube is 2m long but can be extended in neat 1m sections depending on your requirements and the number of chickens you keep.