Everything you need to keep chickens
Omlet provides you with everything you need to keep chickens, delivered direct to your door. Depending on where you are in the country, there are two options: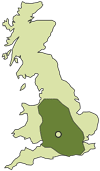 If your school is within our chicken delivery area one of our trained chicken chauffeurs will come to your school, set the Eglu Classic up and then talk to the staff and children about the chickens. This talk covers amongst other thing: their age, when to expect eggs, how to hold and handle the chickens correctly, clipping their wings and why this is done (it's totally painless!) and their daily routines. The children are also more than welcome to ask questions. We can usually arrange delivery to be at assembly time so that the arrival of the chickens can be enjoyed by all the school's children.
To see if you are within our chicken delivery area click here.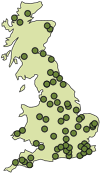 If you already have chickens, want to find your own or live outside our delivery area we will send the Eglu Classic, fox proof run and accessories to you with our efficient and fast courier service. Normally delivery can be within 7 working days. To make buying your own chickens easy we also provide a comprehensive guide, including information on the different breeds available, addresses of your local breeders and things to look out for when buying. Quite often the chicken breeders are more than happy to bring the chickens to the school so its always worth asking. We also include an Introduction leaflet with the Eglu Classic, this is a useful guide to including the Eglu and chickens in an assembly when they arrive.
To check if there is a breeder near you, click here.
Use the online ordering system or phone to choose your Eglu Classic and your chickens and then sit back. Omlet will call you to arrange delivery. With free installation, a beginners guide and a 28 day money back guarantee what have you got to lose? Start living the good life today!
Omlet supports the Battery Hen Welfare Trust. If you rescue a battery hen through the BHWT then please let us know and we'll make a donation to them on your behalf.