Say Hello to the Brand New Eglu Go!
Simple, straightforward and stylish the Eglu Go is your introduction to the wonderful world of chickens. Did you know that just two chickens will provide you with between 10 and 12 delicious, fresh eggs a week? And it's so convenient, instead of going to the store on Sunday morning you can now collect your breakfast from the backyard!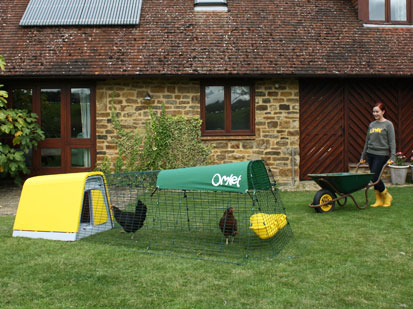 The New Eglu Go
Developed by our in house team of chicken experts, the Eglu Go is designed for you to keep up to 4 medium size chickens, like the Gingernut Ranger in comfort and style. Whether you live in a town, city or the country click next to find out what makes the Eglu Go the perfect chicken coop for you.