Grade B - Automatic Chicken Coop Door - Grey
by Omlet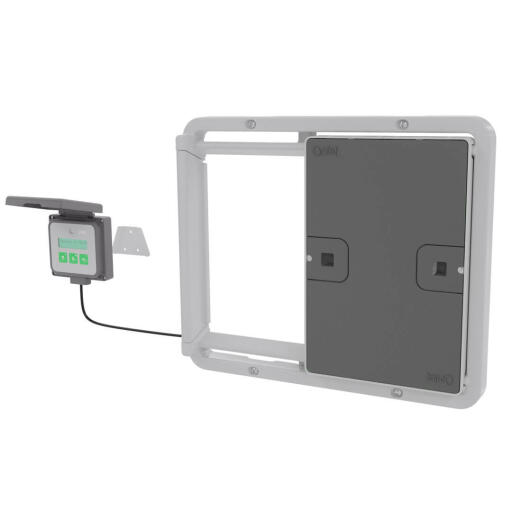 Introducing Omlet's first ever Automatic Chicken Coop Door - the safest and most convenient way to let your chickens in and out of their coop has arrived! Designed to work with any wooden chicken coop, it can also be attached directly to the Eglu Cube Mk1 and Mk2. Omlet's automatic chicken coop door opener is battery powered and combines both a timer and a light sensor, giving you the ultimate options for flexibility and control. The unique integrated frame and door design comes with everything you need to attach it to your chicken house or run and has been tested to work down to -20degC. Like a personal chicken coop concierge, the Autodoor will always make sure your chicken's coop is securely closed at night even when you're running late.
The Omlet Automatic Chicken Coop Door has a powerful electric motor and metal gear that is directly mounted on the door frame for maximum security. Unlike other automatic chicken coop door openers that work on a string and pulley system, the Omlet Autodoor cannot be simply lifted up when shut. This means that predators will not be able to move the door when it is closed, no matter how hard they try. Your chickens can sleep soundly knowing they have the most secure automatic door in the world.
The light setting uses a sophisticated light sensor to automatically open and close the door at a specific and adjustable light level selected by you. An optional time delay can be added so that the door operates up to an hour after dawn or dusk to suit your flock's routine. The light sensor has built-in intelligence to recognise and ignore temporary illumination from a security light or torch and will only open after a consistent period of light above the threshold set by you. This ensures that your chickens stay safe and protected at all times and, unlike other less advanced automatic doors, you won't have any unwanted openings in the middle of the night.
Another way to operate the Omlet automatic chicken door is by using the time setting. This allows you to set an exact time for the door to open in the morning and close in the evening. The advantage of this setting is that you have complete control over your chicken's environment and you can set the Autodoor to meet your specific daily requirements. The control panel also has a manual function which allows you to open and close the door independently of the time or light settings and, for total peace of mind, there is a built-in failsafe system for opening the door completely by hand.
Four AA batteries are all that is required to power the Omlet Autodoor, negating the need for a nearby power source and additional wiring. The door has been endurance tested under battery power and you can expect a set of batteries to last for a
RRP: $179.00
$143.20 Ex Tax
You Save $35.80
Checking stock in our warehouse...
If you would like to be notified when it becomes available, please enter your email address below.
Packed Product Details
Weight: 3.750 kg
Height: 7 cm
Width: 49 cm
Length: 56 cm
Product SKU: 32785
Related Products...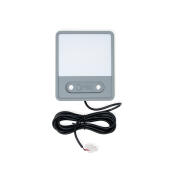 Coop Light - Automatic Chicken Coop Door
Checking stock in our warehouse...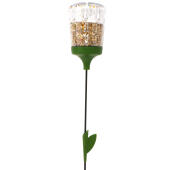 Checking stock in our warehouse...
Latest Product Reviews For Grade B - Automatic Chicken Coop Door - Grey
There are no reviews for this product yet. Click the button below to write one.
Write Review
Customer Images - Grade B - Automatic Chicken Coop Door - Grey