Hamsters are very undemanding pets, but there are still a few key items they can't do without. The following is a list of what you need to buy before getting your new pet. For tips on providing care over the first few days take a look at the Bringing A Hamster Home page, which is full of advice.
There are some key pieces of equipment you'll need to keep your hamster housed, healthy, and happy
.
To get you through the first few weeks, make sure you have:
A food bowl
A water bottle
A suitably-sized exercise wheel
Toys
A sand bath
Scales
Food
Bedding
A hamster house
Nail clippers
Scales
An exercise ball (optional)
Chews or gnaws(optional)
A carry-cage (optional)
A wide-toothed comb(optional)
Set up the cage and all the equipment before your hamster arrives, to give your new pet as smooth a transition to their new home as possible. The equipment listed above will get you through the first few weeks, but be aware that you may need more items as time goes on. For example, any pet can develop health problems that require medicines or treatment items.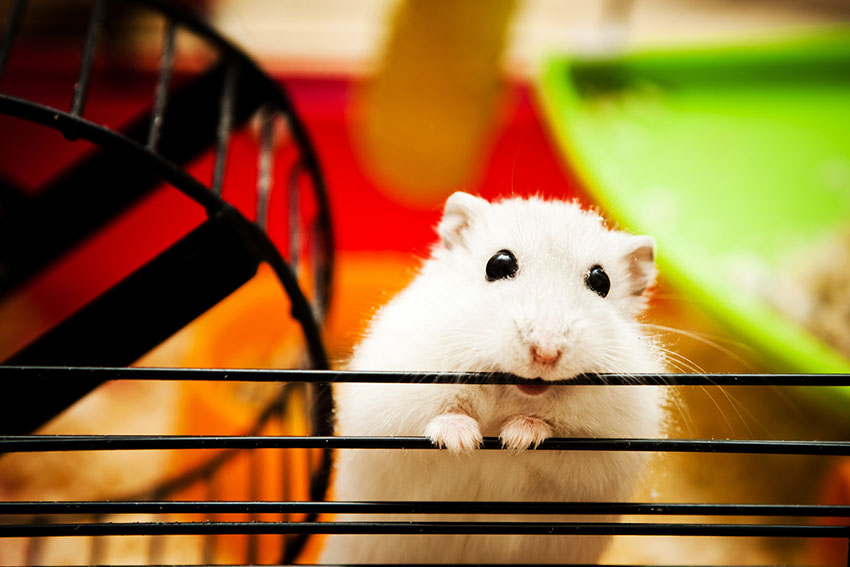 Like all pets, hamsters sometimes develop health problems, such as bar-rub
If you suspect your hamster has a problem with its health, have a look at our Hamster Illnesses section, and seek veterinary advice.
If you need more specific information concerning hamster needs, we've compiled many pages on multiple aspects of hamster ownership, from Hamster Health and Hamster Housing, to Hamster Food and Fun.