If you've bought all the necessary hamster kit, and worked out where it's going to be put, the next thing to sort out is where to source your new pet. Adopting a hamster is an option you should consider, as there are lots of homeless pets in shelters that need love, care, and attention. Adopting rather than buying is a great way of helping a pet in need. By adopting a hamster from a shelter, you also help the shelter, which will be a charity, and will no doubt be struggling for funds.
A pet shelter will also be able to offer you lots of advice on looking after your new pet. Pet stores will know the ropes, but the shelter will have looked after this particular animal for a few weeks, so who better to ask for advice on what makes your new pet tick?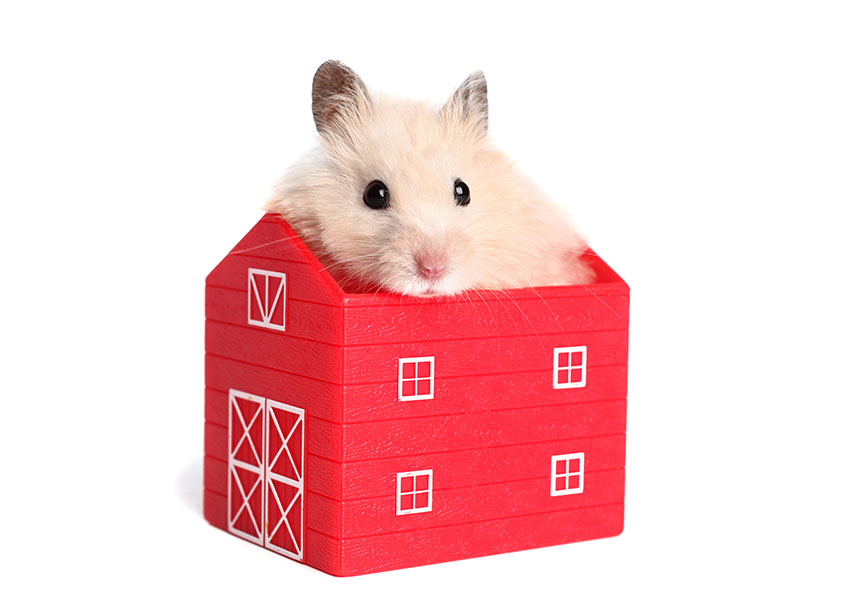 Adopting a hamster helps a pet in need, and supports the work of the pet shelter
Money-wise, you'll probably pay the same for a whether you're getting your hamster from a pet store or a shelter, and it will only be a few dollars. Different shelters charge different prices, but you always have the reassuring feeling that you're supporting a good cause. If you're worried about this, give the shelter a call to find out what they charge, or take a look at their website, if they have one.
There are many shelters and web-based adoption services across the country. As a starting point, take a look at adoptapet.com and petfinder.com.