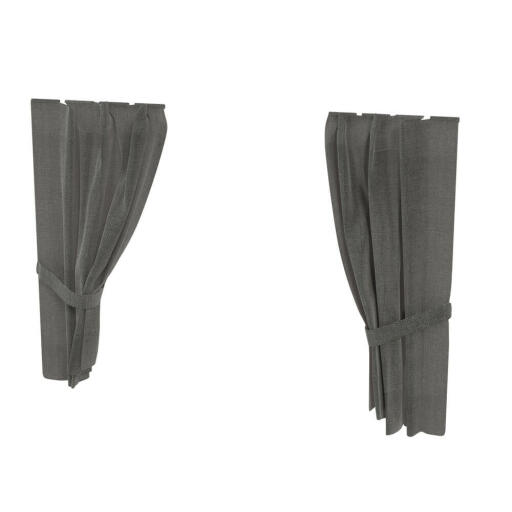 Maya Nook 36 Drapes - Charcoal Grey
Checking stock in our warehouse...
$22.00
Your cats will love the secluded space that the drapes of the Maya Nook Indoor Cat House create to sleep, relax and feel at ease. The drapes are not just a beautiful decorative touch, as closing them creates a fully secluded space for your cats to relax. This is important because seeking out enclosed spaces is an inbuilt, instinctive behaviour for cats and once inside the fully secluded Maya Nook they will feel completely safe and at ease.
If you do not already have one you will need to purchase a Maya Nook 36 Drape Pole to fix these drapes to your cat house.
Maya Nook 36 Drapes - Charcoal Grey