Egg Skelter
The Egg Skelter, available for 12 or 24 eggs is the perfect egg holder for keeping those lovely eggs in order, at room temperature and proudly on display.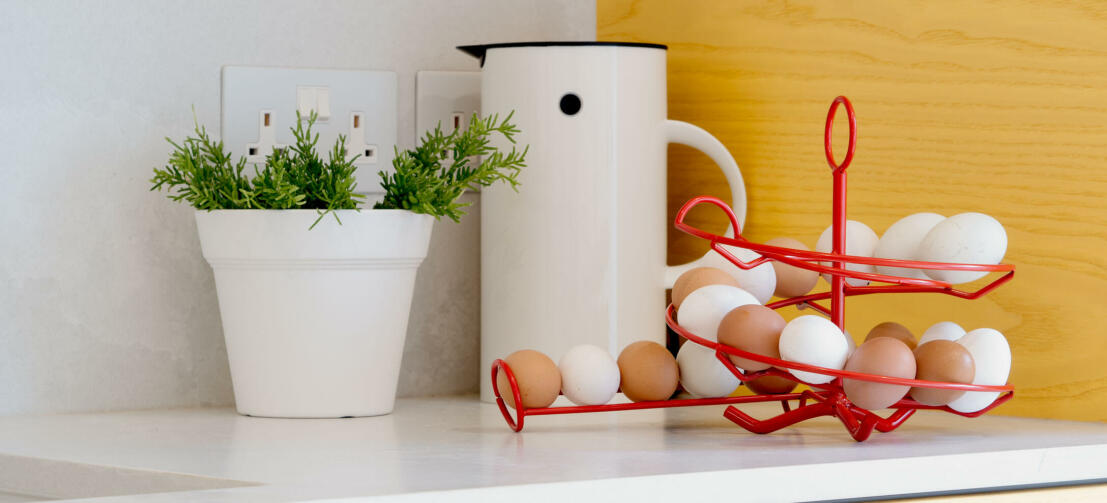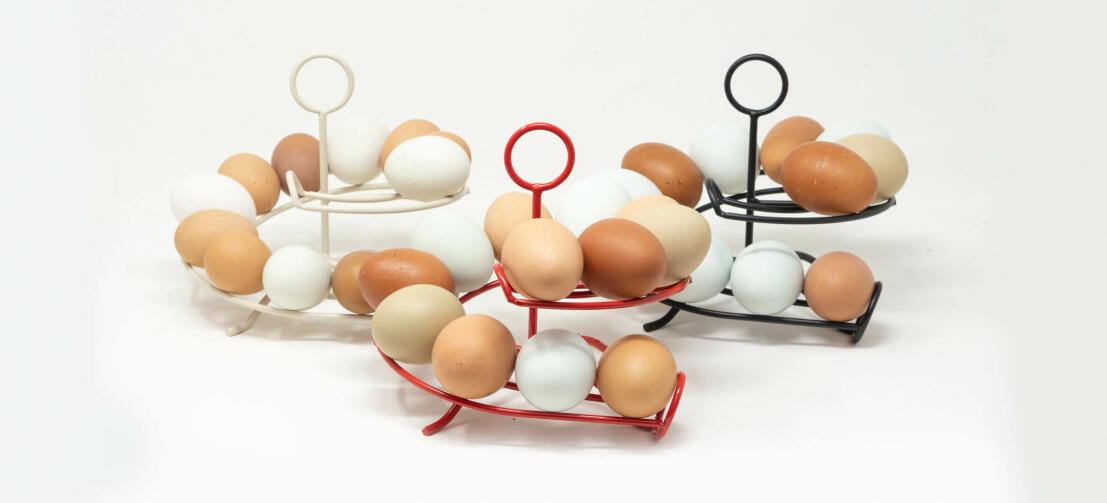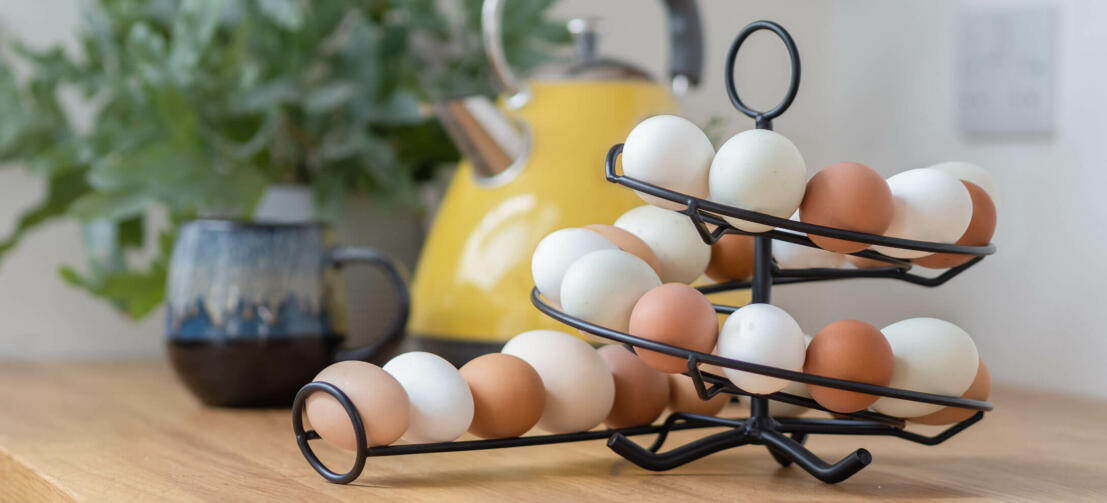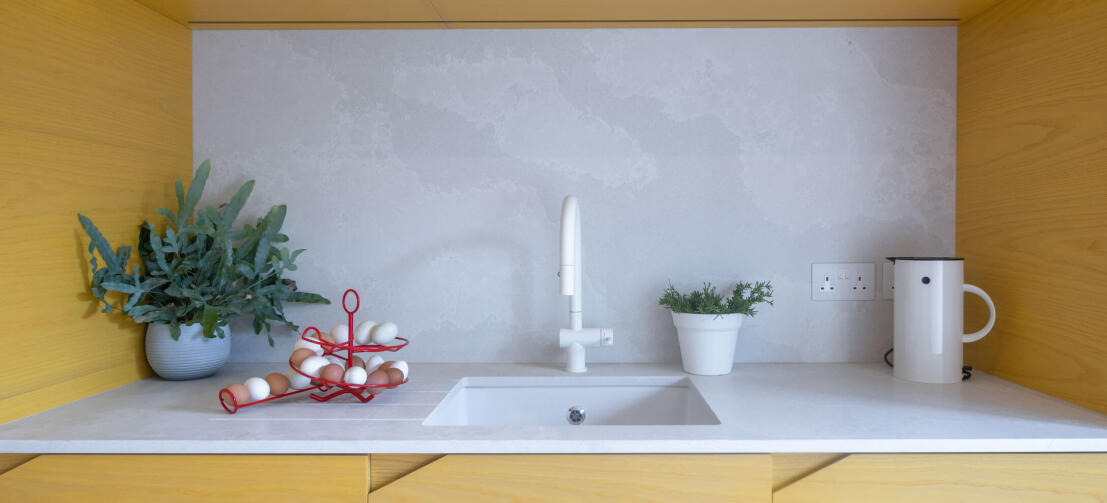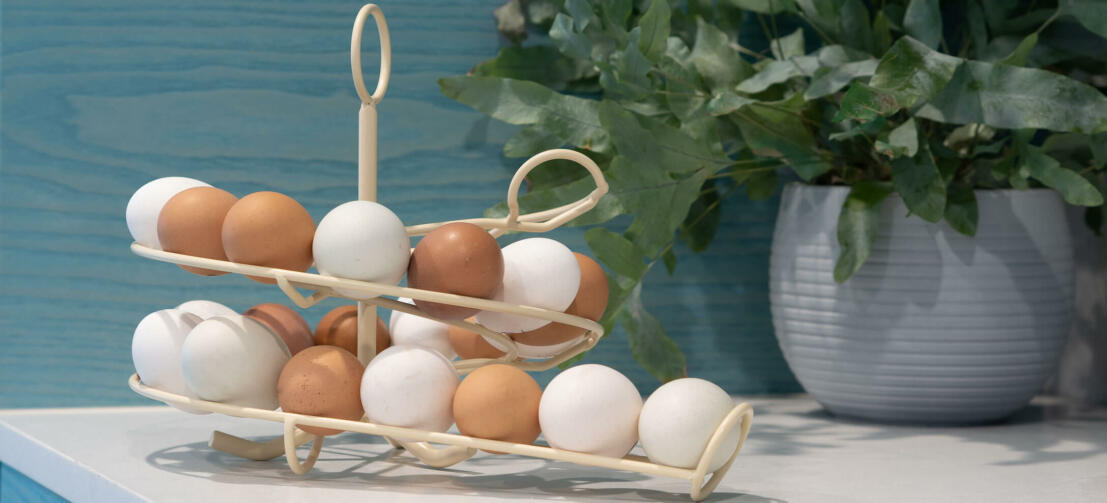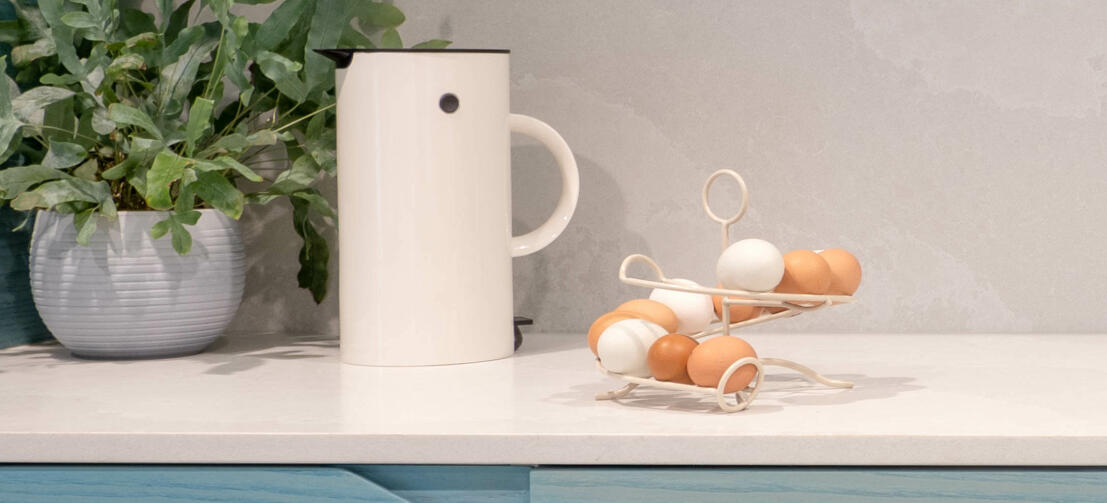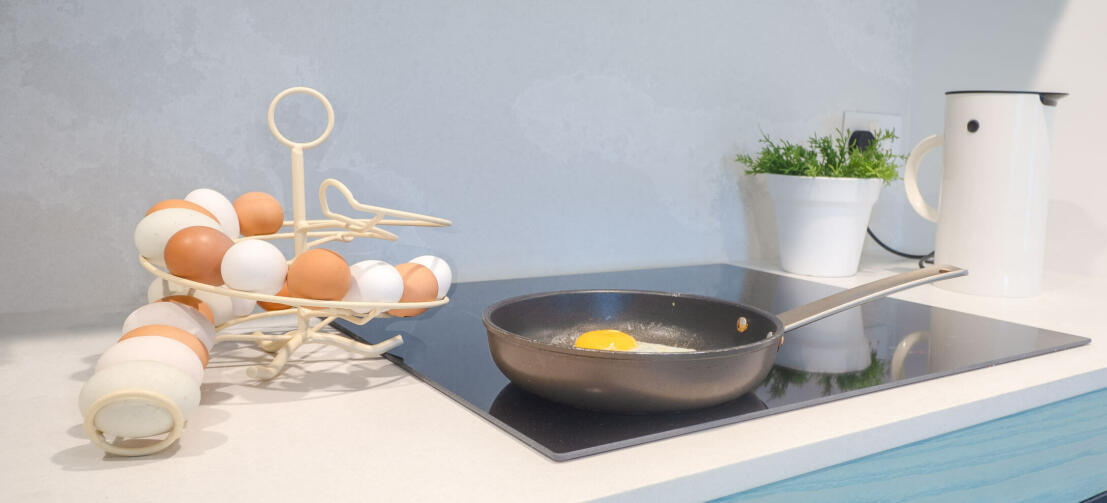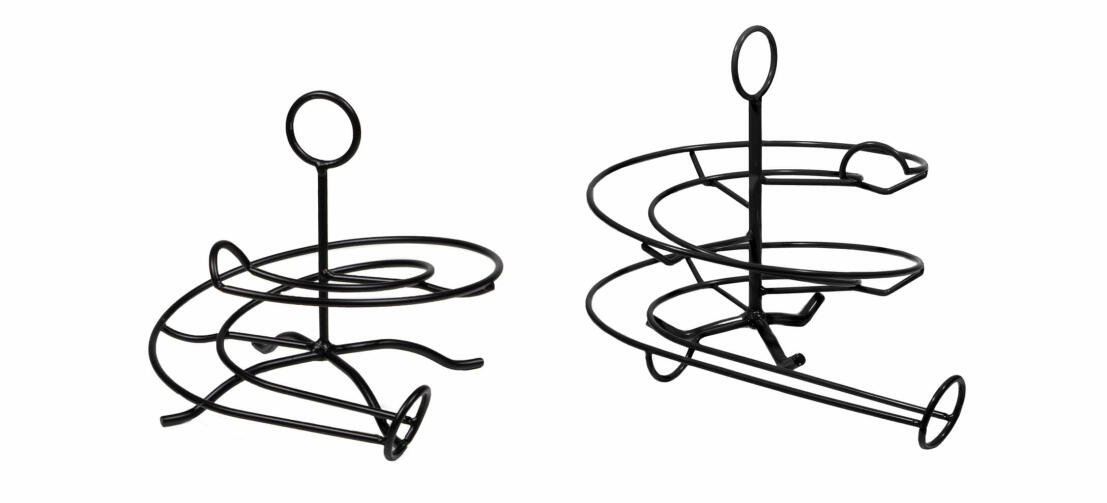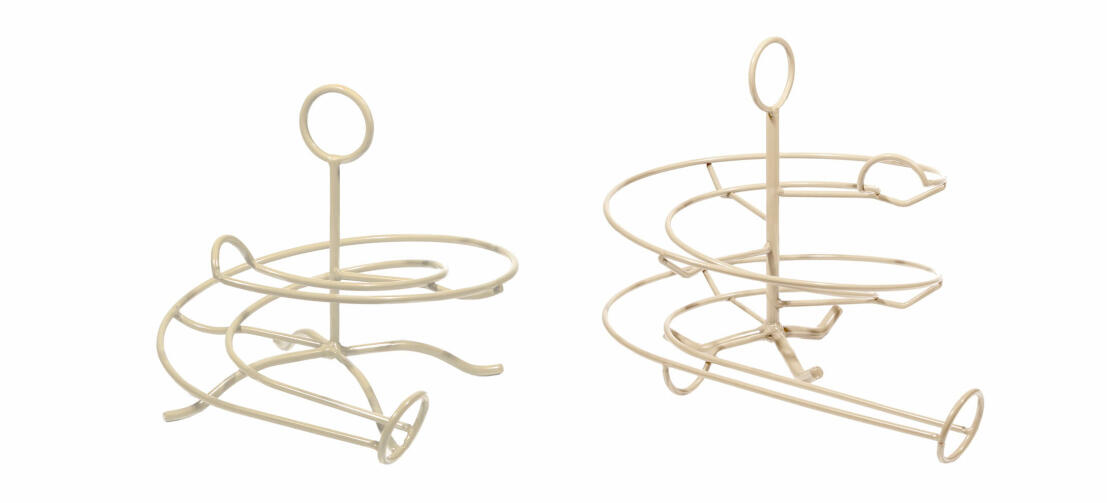 Choose Your Egg Skelter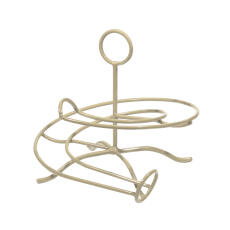 Egg Skelter 12 Eggs - Cream
$19.99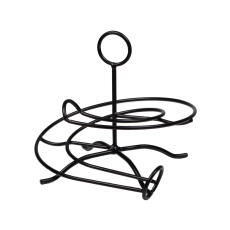 Egg Skelter 12 Eggs - Black
$19.99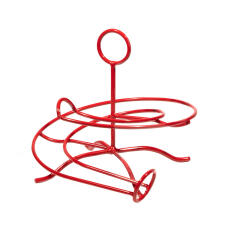 Egg Skelter 12 Eggs - Red
$19.99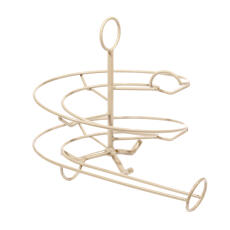 Egg Skelter 24 Eggs - Cream
$44.99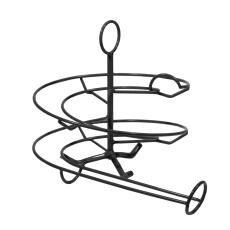 Egg Skelter 24 Eggs - Black
$44.99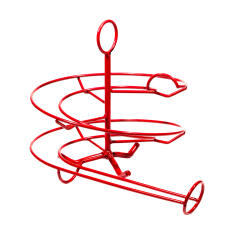 Egg Skelter 24 Eggs - Red
$44.99
You'll Never Get a Bad Egg Again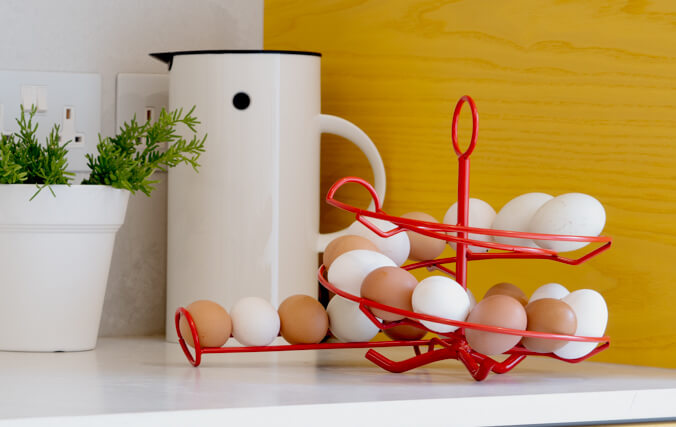 The Egg Skelter is a convenient way of storing eggs in date order, at room temperature.
Chicken keepers, and general egg lovers alike, will know the difficulty of making sure eggs are used in the right order. With the Egg Skelter this will never be a problem. If you take eggs from the front of the skelter, and add new ones to the back, you can be sure you always use up older eggs first.
Eggs Are Best at Room Temperature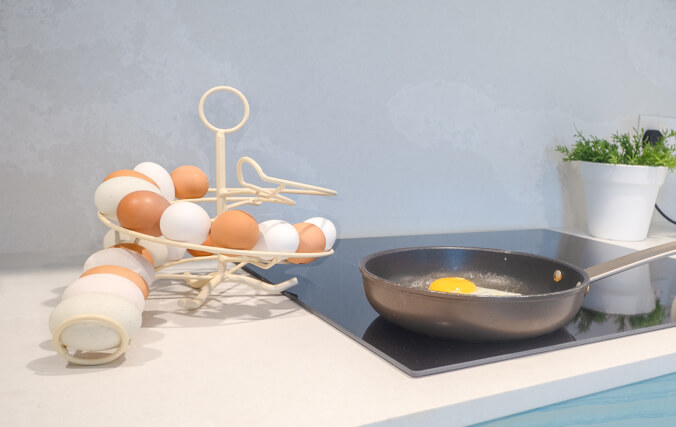 When cooking, just take eggs from the bottom of the Skelter, and the rest will roll down.
Most eggsperts agree that eggs don't belong in the fridge. Room temperature eggs combine easier when whisking and will disperse more evenly into a batter, resulting in lighter sponges and smoother omelettes.
6 Reasons To Buy From Omlet

180 Day Money Back Guarantee

Free shipping over $100

2 Year Warranty

Excellent Customer Service

Secure Payment

Over 17,000
5 Star Reviews
A Great Looking Eggcessory - Two Sizes and Three Colours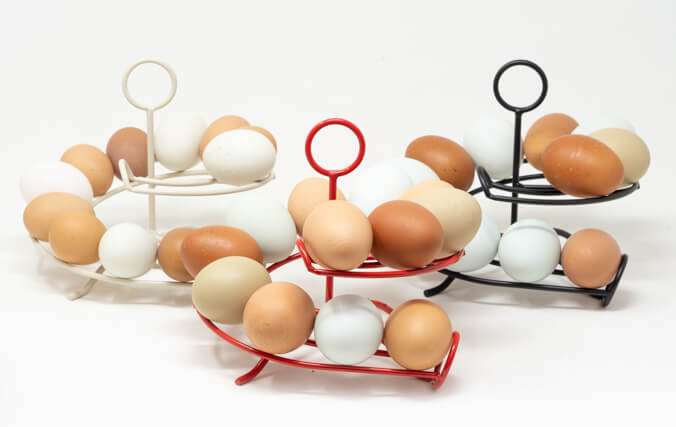 Choose from three colours that will all make sure the eggs are the star of the show!
The Egg Skelter comes in two sizes to suit both master bakers and those who enjoy the occasional poached egg at breakfast. Which size you go for might also be affected by the number of birds of your flock - more hens equals more eggs to store! The simple and timeless design will look great in any kitchen, and you can finally have your girls' hard work on display.
Verified Reviews - Egg Skelter
---
Customer Images - Egg Skelter - 29 of 46
Related Products