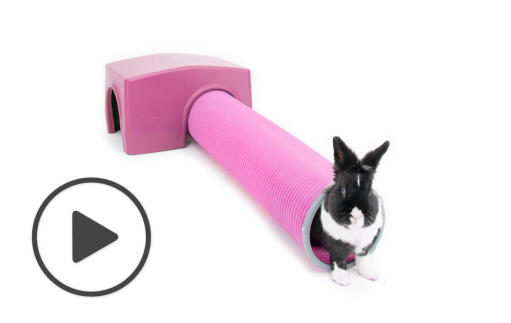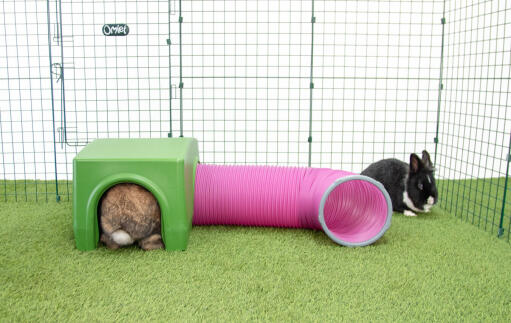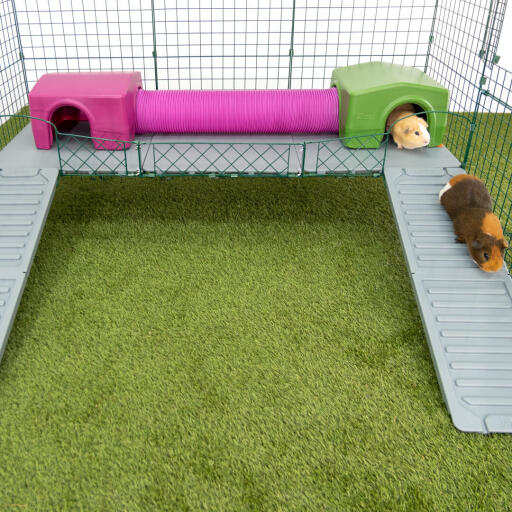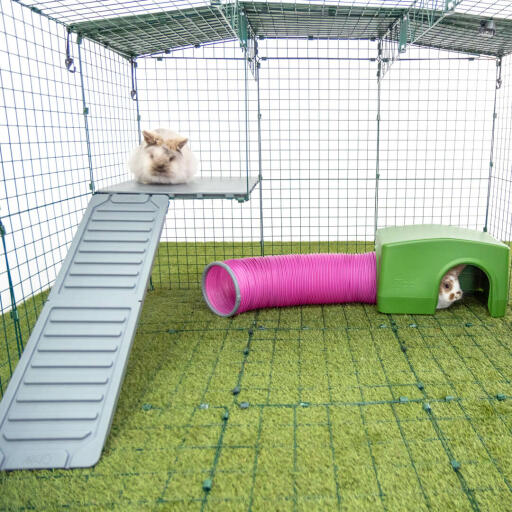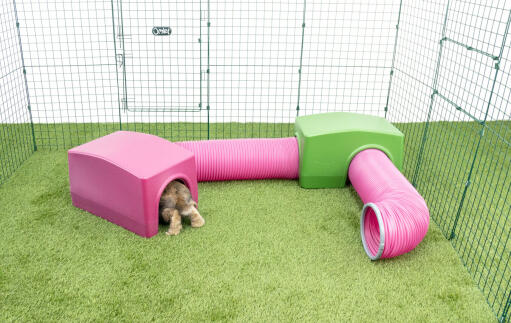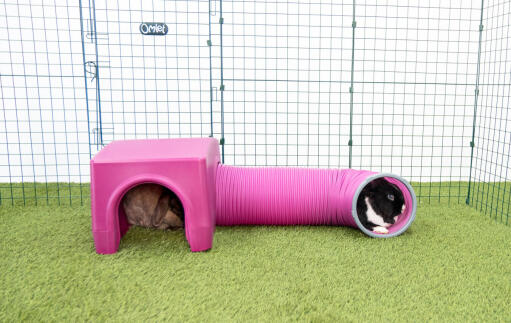 Checking stock in our warehouse...
$49.99
Our Play Tunnel and Zippi Shelter is the perfect way to provide your rabbits with a new and exciting exercise game!
By connecting up several tunnels and shelters you can create an amazing play space where small "rooms" are connected by tunnels - just like a warren in the wild. By adding more tunnels and bending them you can create new set ups for your pets, making sure they never get bored.
Rabbits have a natural instinct to seek a hidey hole and the Zippi Rabbit Shelter and Play Tunnels are perfect for providing protection from wind, rain and sun whilst offering a place where they can feel secure, settled and relaxed.
This pack comes with the practical connector rings that attach to the ends of the tunnels to create a secure connection to the shelters. These connector rings screw on to the ends of the Omlet Play Tunnels to help prevent your pets chewing the tunnel ends.
This pack includes a Purple Zippi Rabbit Shelter and a single Play Tunnel with Connector Rings.
Zippi Rabbit Shelter with Play Tunnel - purple
My bunnies love the hidey houses and tunnels! Great for outdoor runs
Review for:
Zippi Rabbit Shelter with Play Tunnel - purple
The reviewer has 2-4 Holland lop pets
Write a Review