Chicken Tractors
Bring a chicken tractor to your backyard with our innovative line of wheeled-chicken coops. Let your flock help with your landscaping by letting them trim the lawn and take care of insects; and when they're done with one section of your yard, simply lock the wheels in place and move them to their next jobsite! Experience the freedom of mobility with either an Eglu Cube or an Eglu Go Up with integrated wheels for the ultimate chicken tractor experience.
---
Eglu Cube - Large Chicken Tractor
Spacious design for up to 10 chickens, with or without run
From $895.00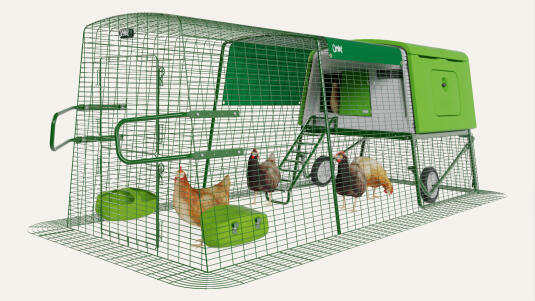 Eglu Go Up - Raised Chicken Tractor
Elevated design for up to 4 chickens, with or without run
From $475.00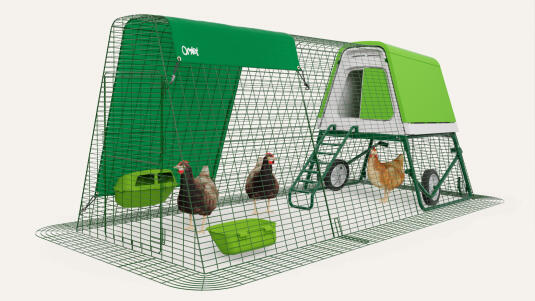 Eglu Go - Portable Chicken Tractor
Moveable design for up to 4 chickens, with or without run
From $375.00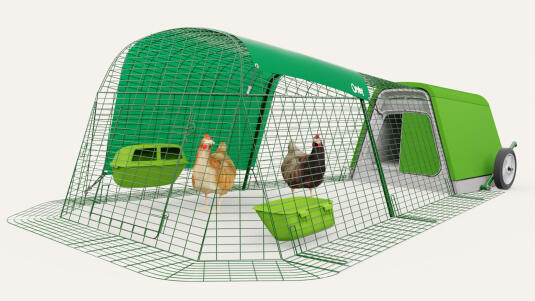 Why buy a chicken tractor designed by Omlet
Most chicken tractors don't have a chicken coop attached. We envisioned a world where chickens could keep their coops with them when they moved around the yard in a way that was easy for their keepers. So, we created the ultimate chicken tractor, complete with the coop. Let your chickens feel the excitement of fresh patches of grass and new insects to chase – all made possible through integrated handles and wheels designed for you to move your flock without having to separate them from their coop.