Caddi Rabbit Treat Holder
The Caddi provides a clean and hygienic way for you to feed your pet rabbits as it keeps their food off of the ground
With the Caddi you can easily increase the variety of your rabbit's diet. Why not add some strawberries or lettuce to the feeder?
The Caddi also makes an excellent rabbit hay feeder that can be hung from your rabbit's wooden hutch or outdoor run
Heavy duty welded steel makes the Caddi Rabbit Feeder both strong and durable. It also features a waterproof rain cap
The Caddi is suitable for nearly all types of food. Increased dietary variety can help to improve your rabbits' health and vitality
The adjustable nylon string and plastic hook means the Caddi can be hung almost anywhere. Cleaning and refilling the feeder is also a breeze!
Feeding time can present a fun and engaging challenge for your rabbits as the Caddi Treat Holder gently swings while being used
The Caddi provides a clean and hygienic way for you to feed your pet rabbits as it keeps their food off of the ground
Keep food off the ground and entertain your rabbits at the same time with the new Caddi Rabbit Treat Holder from Omlet. The ideal way to feed fresh fruit and vegetables to your rabbits, the Caddi Treat Holder keeps food off the ground which is healthier for your pets, improves run cleanliness, reduces food wastage and keeps pests away. It also makes an excellent rabbit hay feeder. As an added benefit your bunnies will enjoy the fun and interactive experience of foraging their treats from the swinging rabbit feeder. It's practical too, thanks to it's adjustable nylon string and handy plastic hook the Caddi can be hung from any rabbit run or enclosure including Omlet's popular Outdoor Rabbit Run.
Choose Your Caddi Rabbit Treat Holder
Caddi Rabbit Treat Holder
$9.99
Caddi Rabbit Treat Holder - Twin Pack
$20.98
6 Reasons To Buy From Omlet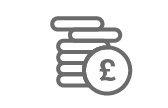 30 Day Money Back Guarantee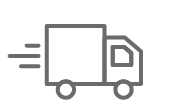 Fast Delivery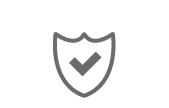 2 Year Warranty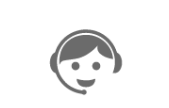 Excellent Customer Service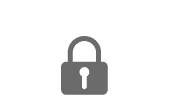 Secure Payment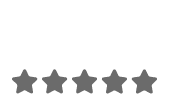 Over 17,000
5 Star Reviews
The Caddi Rabbit Feeder is clean and hygienic as it keeps your pet's food off of the ground
The Fresh And Healthy Rabbit Feeder
The Caddi is great for feeding your pet rabbits all kinds of food including fresh fruit and vegetables and also makes an ideal rabbit hay feeder. Unlike a traditional rabbit food bowl, it keeps your rabbit's treats elevated from the floor which is not only tidy and practical but it's the cleanest and healthiest way to feed your pets. The Caddi measures a generous 7.9in top to bottom and 3.1in across. It is made from heavy duty welded steel for strength and durability and features a waterproof rain cap.
The Caddi makes a great rabbit hay feeder and can be hung in any wooden rabbit hutch
Interactive Fun For Your Bunnies
With the Caddi Treat Holder feeding time can be a great source of entertainment for your rabbits and enriches their environment. The feeder gently swings as the food is consumed, creating a fun and engaging challenge for your bunnies. It is also a fun way for children to feed and interact with their pets as they can easily fill and hang the feeder.
"My bunnies go mad for some cabbage or strawberries - thanks to the Caddi I no longer have to crawl into their run to tidy up any leftovers!"
A pair of Caddi Rabbit Feeders in a wooden hutch connected to Omlet's
Zippi Rabbit Tunnel
Attaches Easily To Any Rabbit Run
The nylon string is adjustable in length so that you can hang the Caddi Treat Holder from any type of rabbit run, wooden rabbit hutch, the Outdoor Rabbit Run or any of Omlet's Eglu Rabbit Runs. The plastic hook means it is quick and straightforward to detach the feeder for cleaning and refilling.
It is easy for your rabbit to enjoy a healthy and varied diet thanks to the versatility of the Caddi Treat Holder
Add Variety To Your Rabbit's Diet
The Caddi Treat Holder provides an easy way for you to increase the variety of food that you give to your rabbits. It's very important to give your rabbits a balanced diet each day to help them maintain their activity levels and dental health. The design of the Caddi is suitable for nearly all types of food and the increased dietary variety will help to improve your rabbit's general health and vitality.
Visit the Omlet Guide to Keeping Rabbits for advice and suggestions on what types of food you should give to your rabbits.
Verified Reviews - Caddi Rabbit Treat Holder
---
Customer Images - Caddi Rabbit Treat Holder - 14 of 14
Related Products