This guide will tell you everything you need to know about your pet finches. This includes what type of finch you should choose, how to keep your birds happy and healthy, how to set up a cage or aviary, what you should feed them, and much, much more.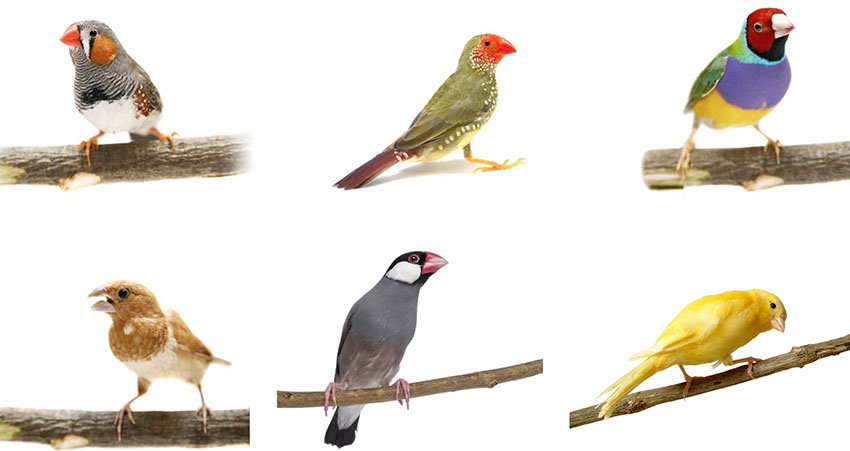 Canaries and Zebra Finches are just two of the many pet finch available
The aim of this guide is to take the novice from the point of purchase all the way up to the brink of expertise. As well as providing the basic information about finch care, this guide also offers colorful details of finch types and varieties, and gives a glimpse into the wonderful world of finch breeding and exhibiting.
The information in this guide about food, cages, etc, applies to all types of finch, unless otherwise stated.
If you can't seem to find what you're looking for here, please let us know. Your input helps us keep the content up to date and accurate.