This fantastic guide tells you everything you need to know about keeping backyard chickens. It includes a pathway through the maze of chicken-related laws in each of the US States, and offers advice on keeping your birds healthy and protecting them from the claws and paws of those pesky predators! You'll discover which hens are the best layers, which ones can survive hot summers or cold winters, and which ones bring added colour to your egg basket.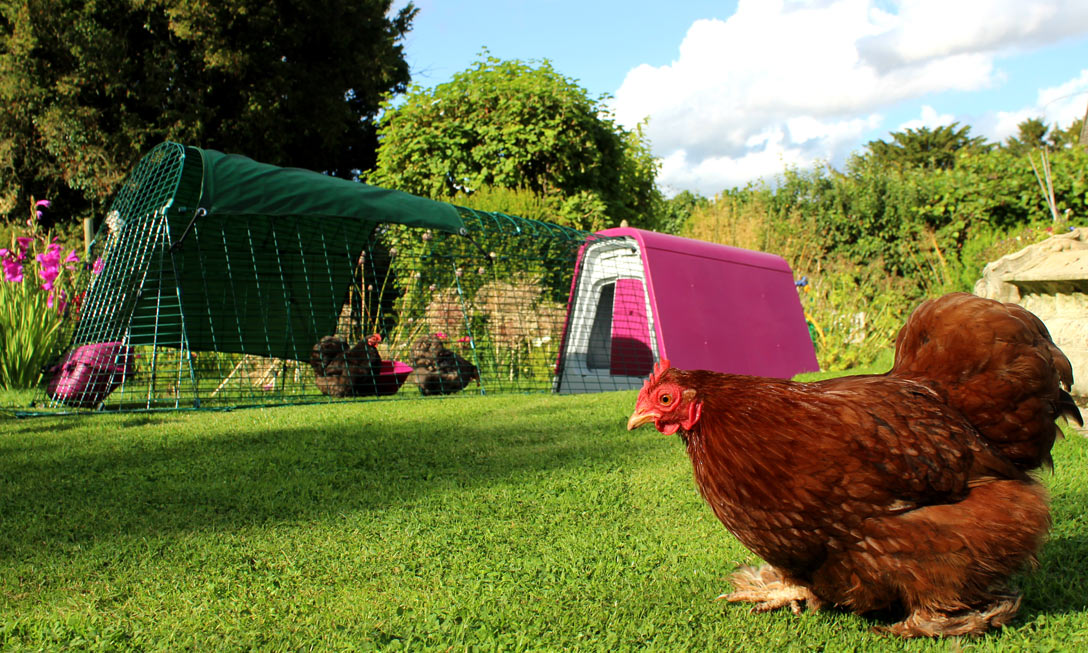 A purple Eglu Go Chicken Coop looks great in the garden and your chickens will absolutely love it!
From choosing your hens and bringing them home safely, to raising chicks and keeping your neighbours happy, this guide offers advice that will turn you into an expert on all things chicken. In addition to in-depth chapters, we've collected many of the most frequently asked questions to give at-a-glance solutions to common issues, along with some hentertaining photos of the various breeds commonly available in the US.