Omlet Outdoor Guinea Pig Run
This Outdoor Guinea Pig run allows your pets to amble around in a secure and spacious environment that will bend in nicely in your backyard!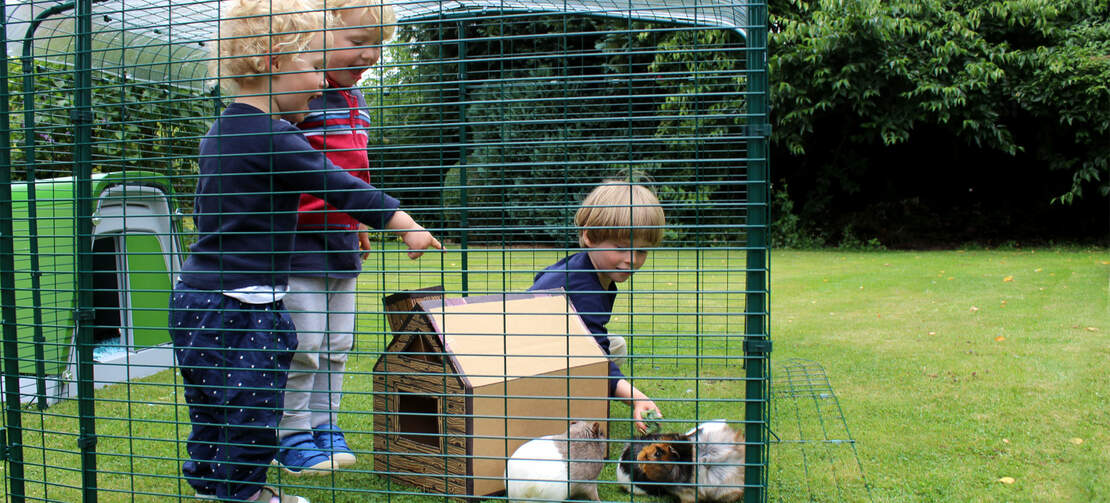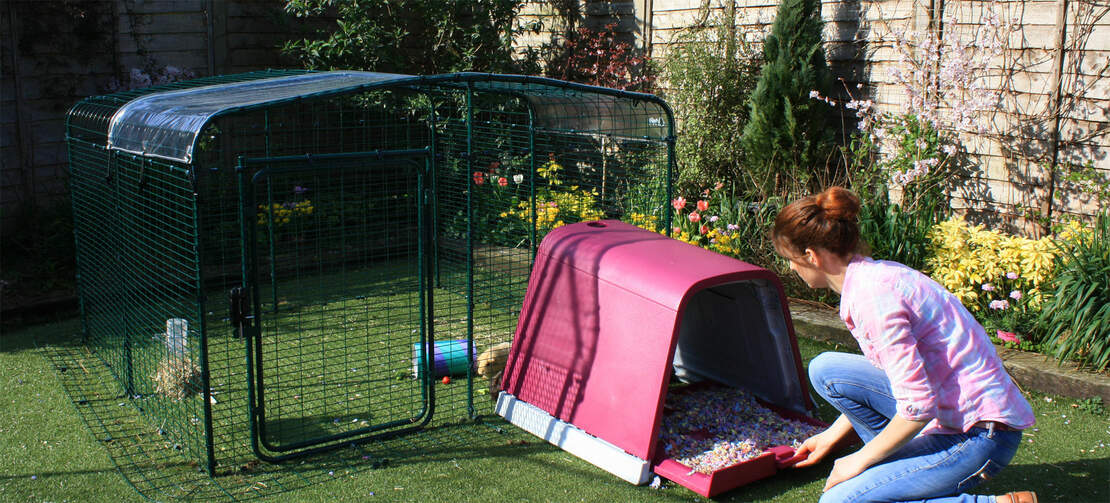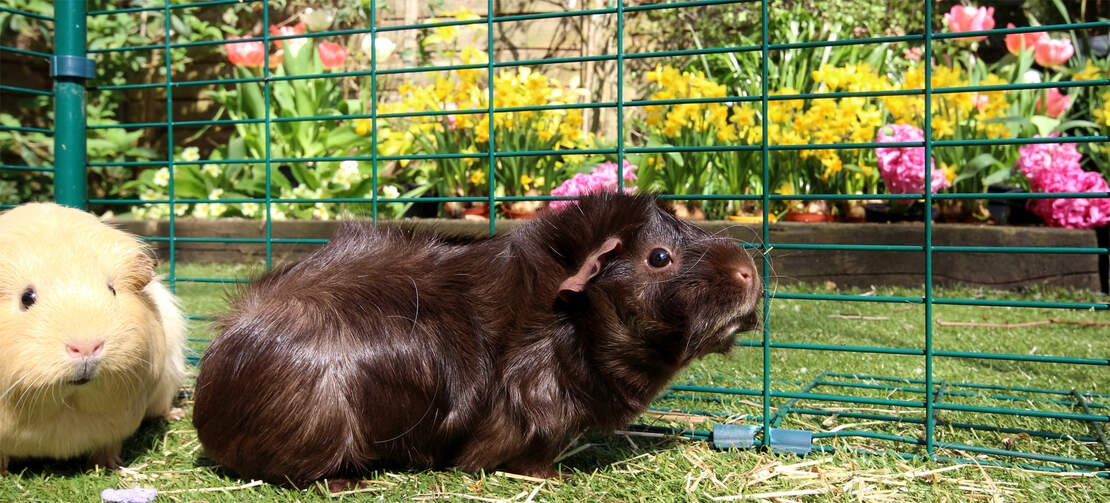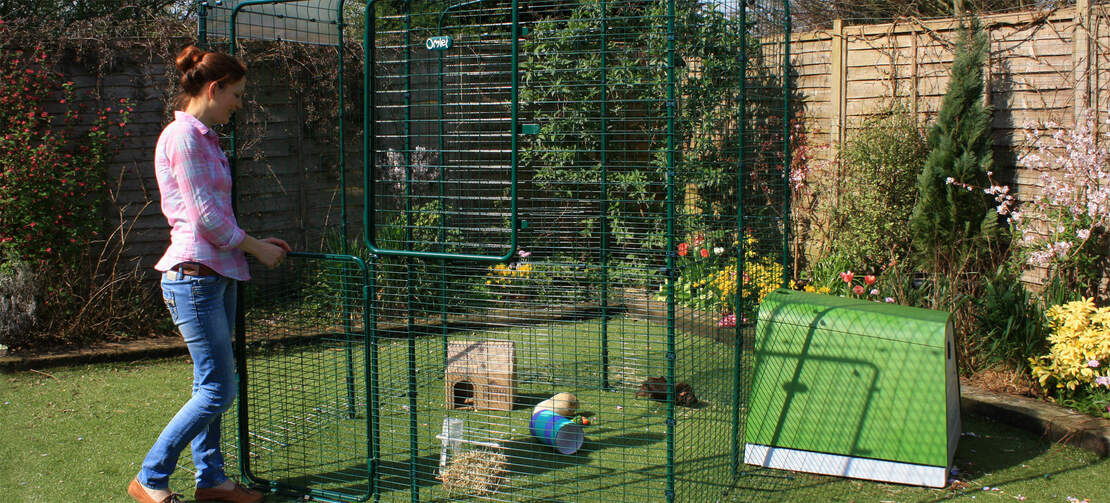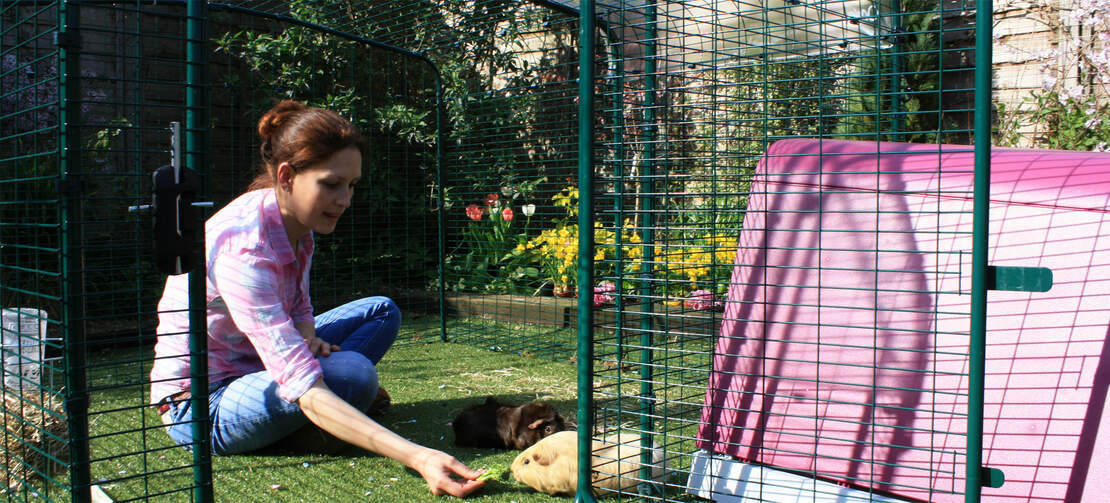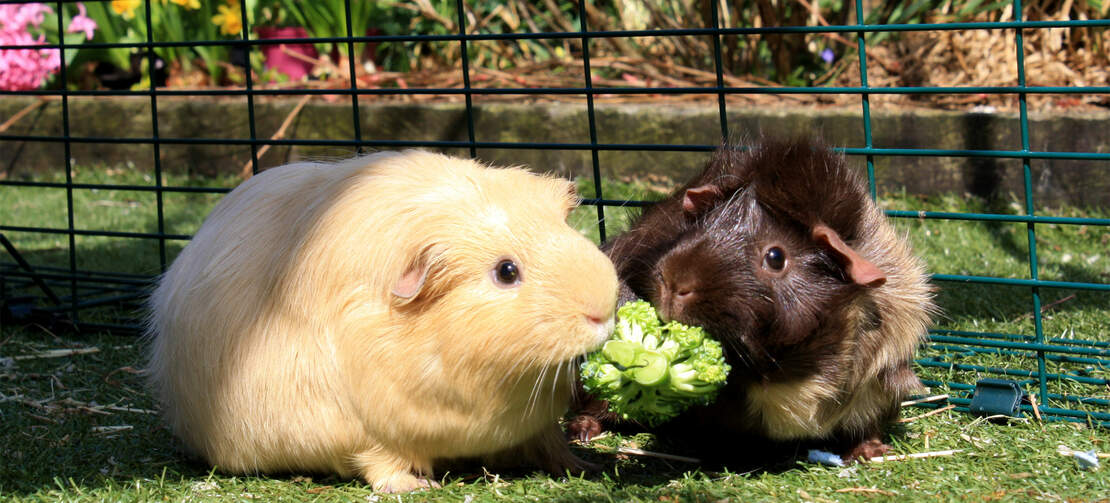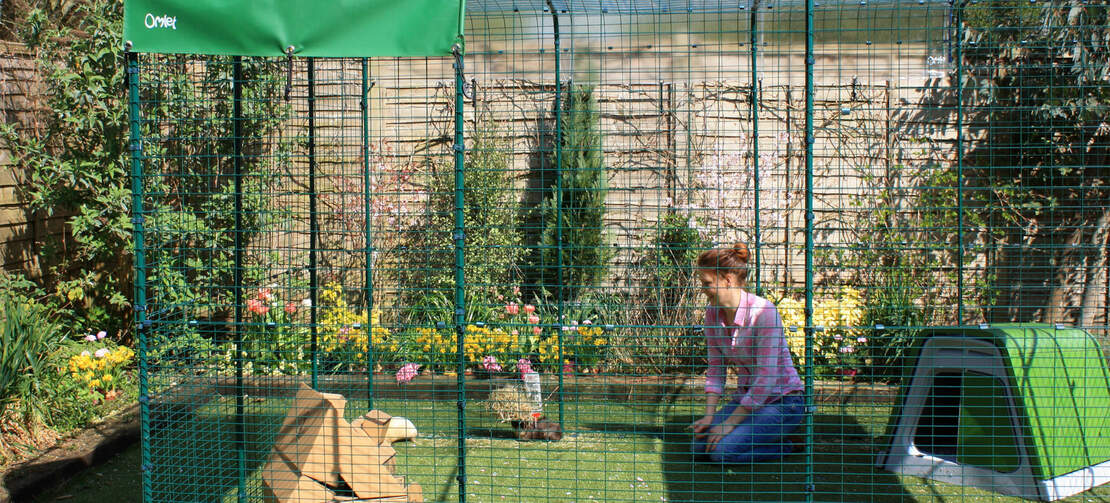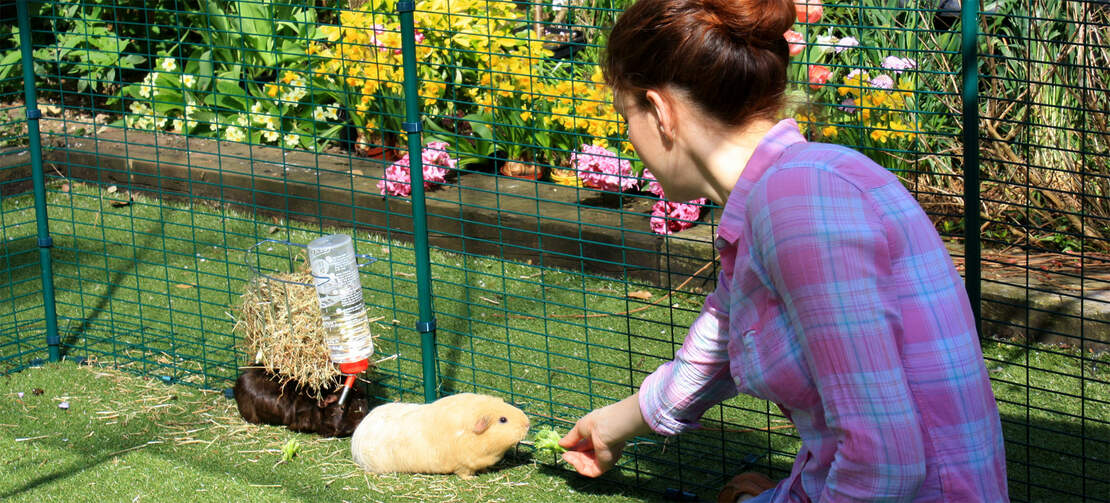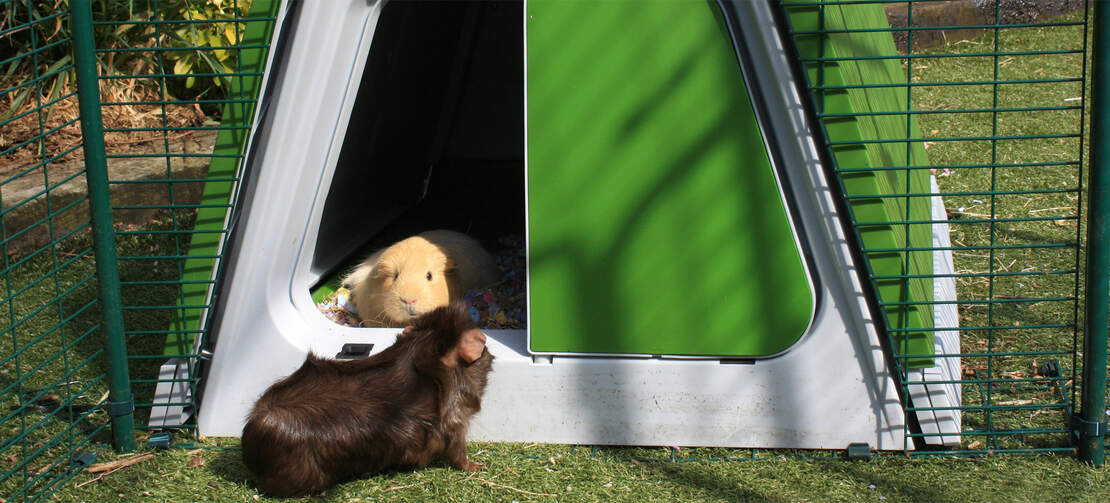 Choose Your Omlet Outdoor Guinea Pig Run

Could not load configurator. Refresh the page to try again.
6 Reasons To Buy From Omlet

180 Day Money Back Guarantee

Free shipping over $100

2 Year Warranty

Excellent Customer Service

Secure Payment

Over 17,000
5 Star Reviews
The Outdoor Guinea Pig Enclosure is available in two heights. The High-Rise version allows you to easily walk straight in. You can then spend more time having cuddles with your pet guinea pigs, cleaning the run, and topping off their hay rack and water bottle, all with ease. The Low-Rise version is a spacious guinea pig run, giving your guinea pigs a large floor area, at a lower height and a lower price (of course if you are less than 3.81ft tall you can still walk in). Both sizes of enclosure are suitable for all sizes and breeds of guinea pig.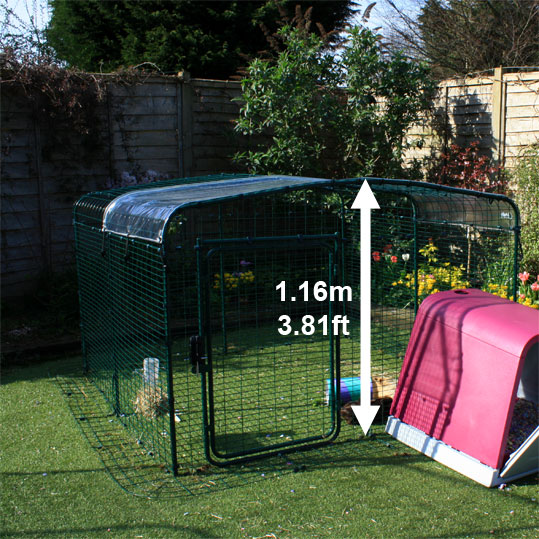 The Low-Rise run has plenty of floor space and the height can be extended at a later date.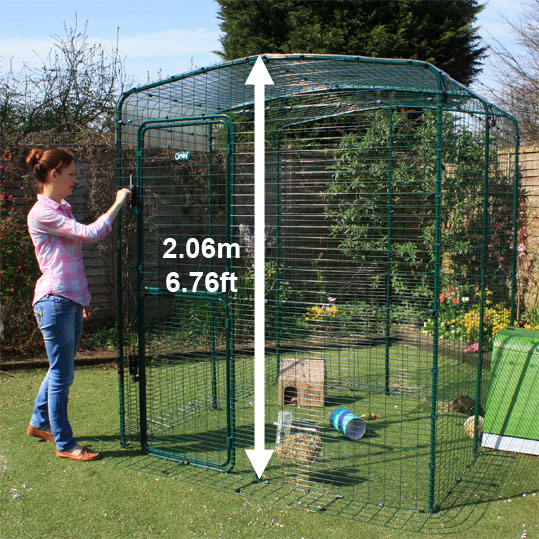 The High-Rise Outdoor Guinea Pig Enclosure allows you to walk in to spend time with your pets.
Stable Door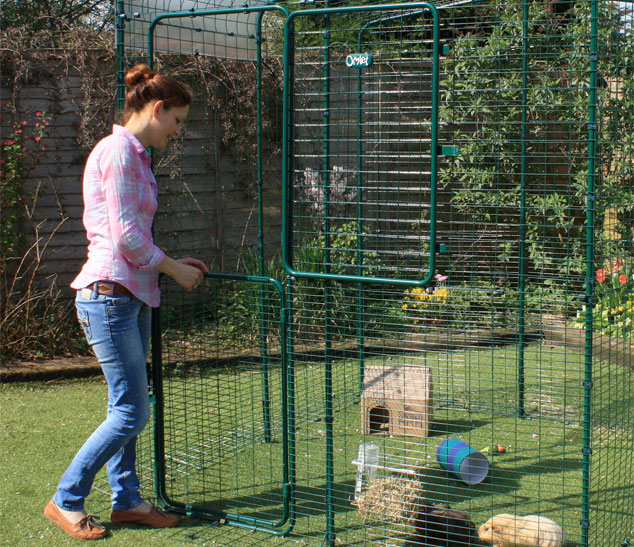 The High-Rise Outdoor Guinea Pig Run has a full height stable door making it easy to throw in some treats.
If you opt for the High-Rise Outdoor Guinea Pig Enclosure, you will have the benefit of a stable style door. The top and bottom of the door open independently allowing you to throw in some healthy treats for your guinea pigs without them hopping out to explore the rest of the backyard. Extra doors can be purchased and added to the guinea pig run in various positions too. The Low-Rise version still has a large door which is easy to reach through and top off your pet's hay rack and water bottle. Children will find it easy to crawl in and sit with their pets too.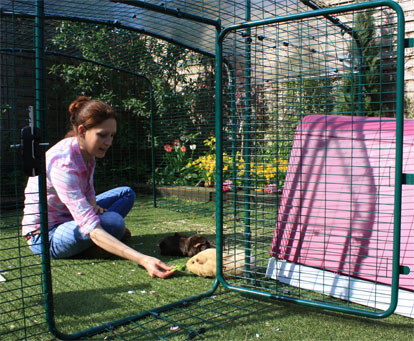 The Low-Rise Outdoor Guinea Pig Enclosure has a large door, giving easy access to your pet guinea pigs.
The Outdoor Guinea Pig Enclosure has been designed to offer your pets a large outdoor space that looks attractive while keeping your guinea pigs safe. This guinea pig run will give you peace of mind that your pets are getting the best care possible. Omlet's experience and reputation for designing products that are great for you and your pets are on show across several key features of the Outdoor Guinea Pig Run.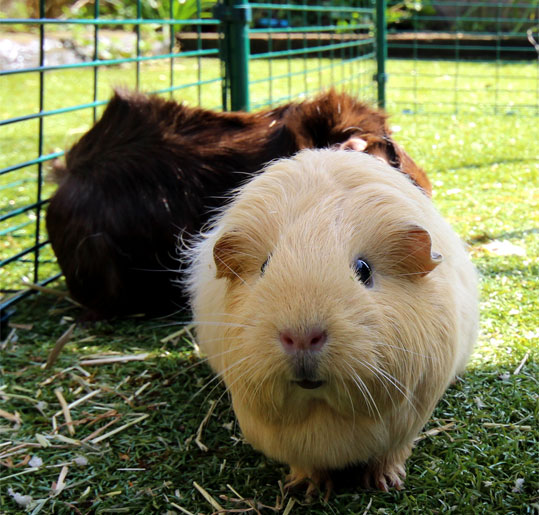 Your pet guinea pig will be happy and safe in its Outdoor Guinea Pig Run.
The Outdoor Guinea Pig Run has a detachable anti-tunnel perimeter to stop predators from digging in.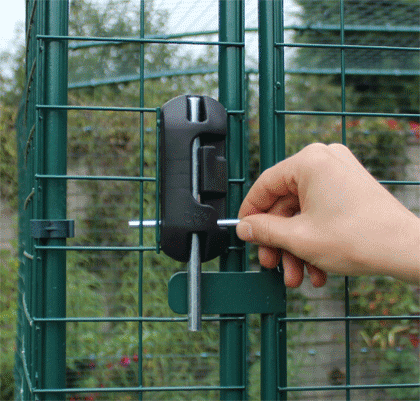 The door lock uses gravity to drop naturally into the locked position, meaning you do not have to remember to slide the bolt back across.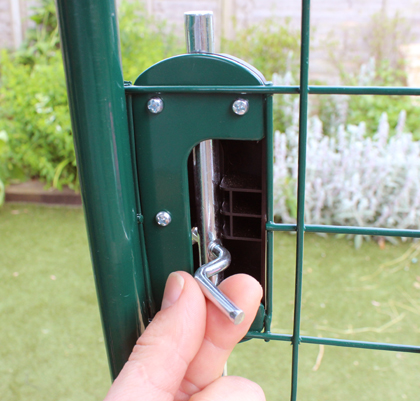 You can lock and unlock the door from inside the Outdoor Guinea Pig Run.
You can now add underfloor mesh to your Outdoor Enclosure to prevent persistent diggers from trying to tunnel out! The sturdy mesh clips easily to the structure of the run to provide maximum all around security for your pets and extra peace of mind for you.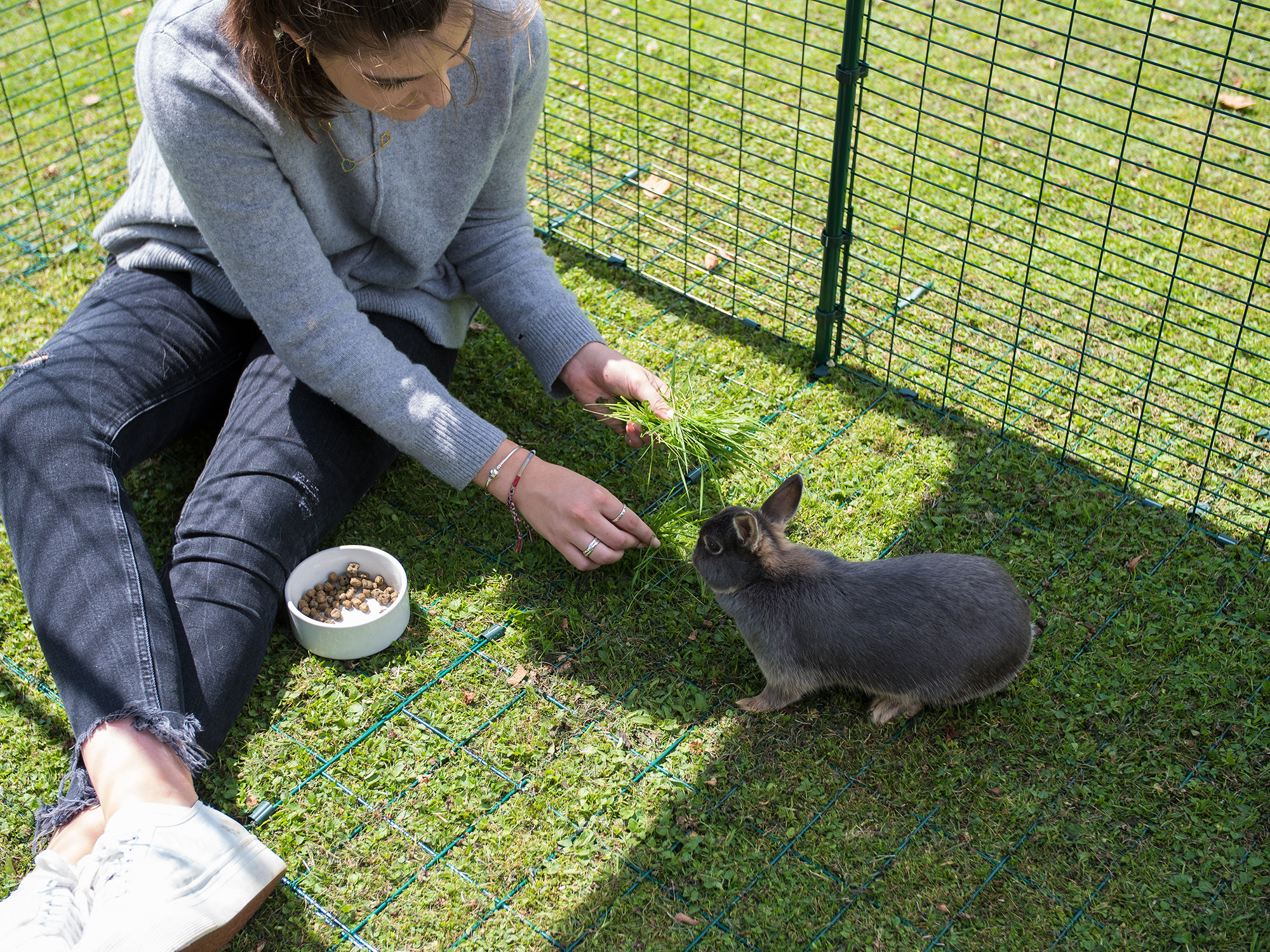 Add Underfloor Mesh to your Outdoor Run for extra security.
The Underfloor Mesh provides complete all around protection and prevents persistent diggers from tunneling out!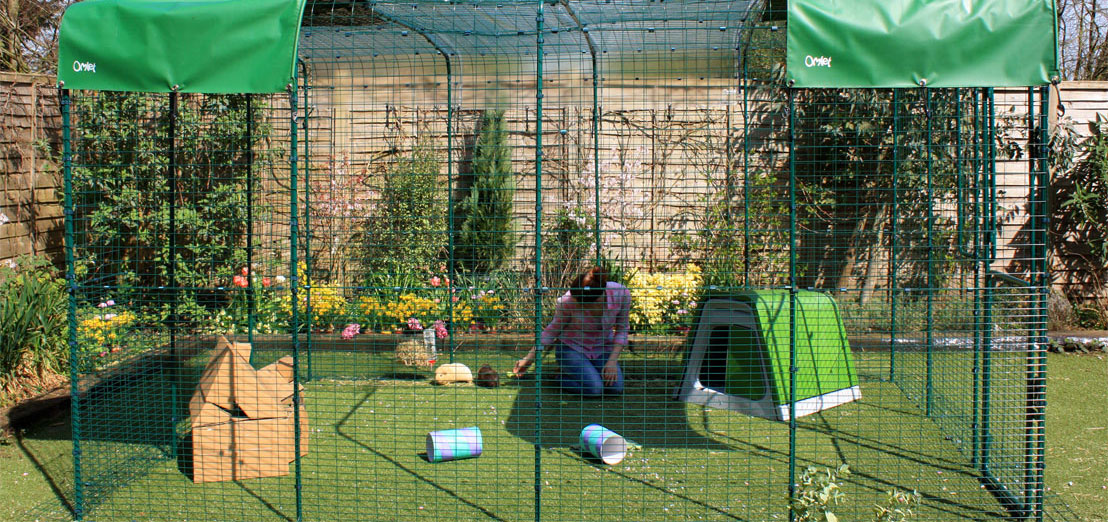 An extended 9ft x 13ft x 6ft Outdoor Guinea Pig Run will give your pets lots of space to run around in.
Covers for your Outdoor Guinea Pig Enclosure
Accessorize your Outdoor Guinea Pig Run with a Heavy Duty or Clear Cover in different sizes. These can be used independently or in multiples to create sheltered areas for your pet guinea pigs. Omlet Covers are extremely hard-wearing and they will provide brilliant protection against wind, rain, and snow. The clear covers are ideal for Winter and the heavy duty covers provide lots of shade in the Summer.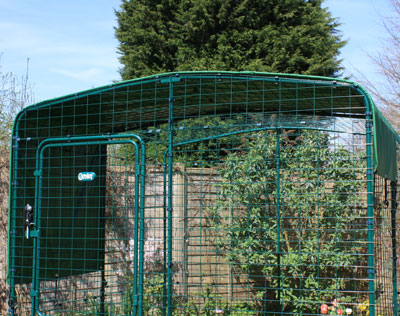 Your guinea pigs will be sheltered in their enclosure with a Heavy Duty Roof Cover.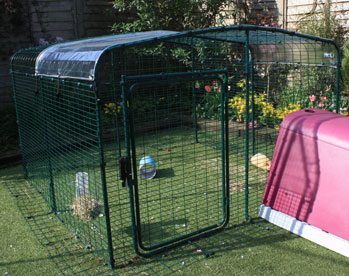 A Clear Cover for your run roof will keep pet guinea pigs dry while letting in sunlight.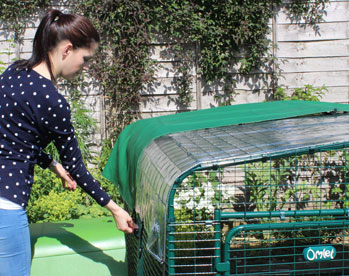 Combine several Covers to keep your guinea pigs sheltered from wind and rain.
Assembling your Outdoor Guinea Pig Run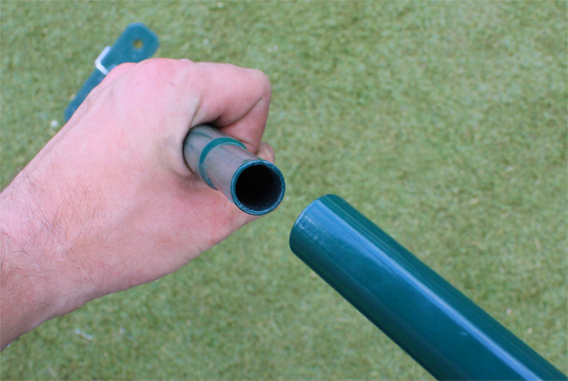 You can quickly put up the poles without any tools, they just slot together.
Assembling your Outdoor Guinea Pig Run is quicker and easier than ever. You can assemble a Low-Rise guinea pig pen in around an hour and a High-Rise version should take you no more than one and a half hours to assemble, using the simple instructions included. The only tool you will need is a pozi (cross type) screwdriver, for the Door Bolt.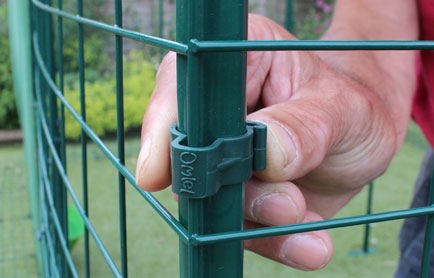 Poles attach to run panels using the Omlet designed pole clips.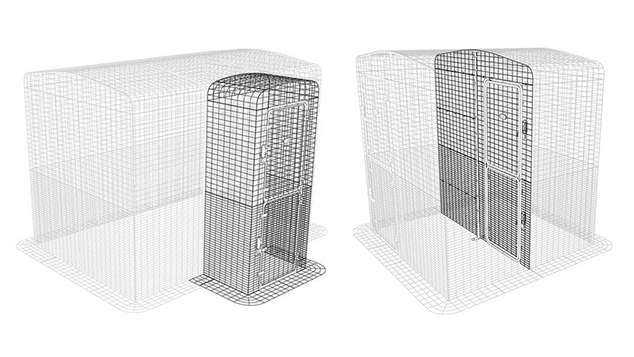 You can now add an Entryway (left) or Partition (right) to your Outdoor Guinea Pig Run
Add An Entryway Or Partition To Your Run
Now you can enhance your Outdoor Guinea Pig Run by adding an Entryway or Partition. Both are made from the same strong steel weld mesh as the Outdoor Enclosure and make a great addition to your guinea pig's run setup.
The Outdoor Guinea Pig Run Entryway can be fitted to any side of a full height (6.76ft) Outdoor Guinea Pig Enclosure and provides you with a 2-door entry system for added security and peace of mind.
A range of Outdoor Guinea Pig Run Partitions are available that are compatible with all sizes of Outdoor Enclosure and they are available to buy in full or half height. The partition features a secure door for easy personal access to each part of the run and can be used to separate different guinea pigs or to gradually introduce new guinea pigs to each other. It can also be used to create a separate feeding or play area.
Patent Pending. Design Registered.
Compatible with Eglu Guinea Pig Hutches
The Outdoor Guinea Pig Run has been designed to work with your existing Eglu Go Guinea Pig Hutch, so you can create a custom guinea pig keeping area to suit your backyard. Use a Connection Kit to attach your Eglu guinea pig house directly to the guinea pig enclosure, or simply place your existing hutch inside the run. Your pets will love having somewhere to eat, rest, and shelter in their new guinea pig run, whether that be a hutch or a cardboard box.
Your current Eglu
Can it connect to an Outdoor Guinea Pig Run?
Can it go inside an Outdoor Guinea Pig Run?
Can the door be placed on the same side as the Eglu?
Hi-Rise
Lo-Rise
2 Panels Wide
3+ Panels Wide
Eglu Go Guinea Pig Hutch (no run)
✓
✓
✓
✓
✓
Eglu Go Guinea Pig Hutch with 3ft Run
✓
✓
✓

✗

✓
---
Frequently Asked Questions
Verified Reviews - Omlet Outdoor Guinea Pig Run
---
Customer Images - Omlet Outdoor Guinea Pig Run - 17 of 17
Related Products