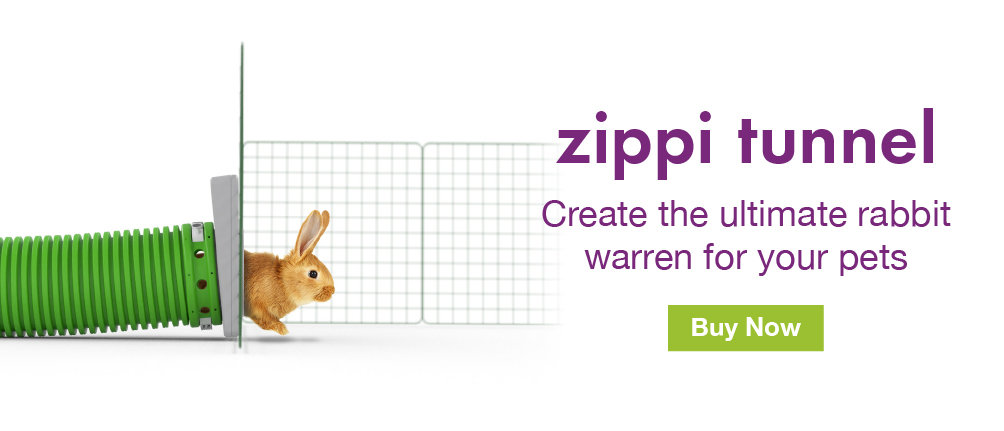 The Omlet Guide to Keeping Rabbits
Read about these furry animals and their amusing antics. You can learn the basics of caring for your pet or study their anatomy. Do you know your dewlap from your scut?! Or did you know that unchecked a rabbit's teeth will grow 5 inches a year? You can read all this and more in Omlet guide to keeping rabbits.
Related Products
Customer Images
Comments
Toni, 8 January 2020
As an experienced rabbit keeper I would not buy your runs because they do not have tops on - rabbit is prey to attack from foxes and cats, amongst others. Also, you show hay feeding into a tunnel system. This would get wet in the rain and go mouldy - very bad for rabbits. I don't think you have thought your systems through very well and it is disappointing to see the rabbits photographed in the two story hutch that does not comply with rabbit welfare standards Sorry, there are better systems out there try Runaround and Manor Pet Housing
---
Leanna, 3 August 2019
Can large bunnies fit through the holes on the tunnel?
---
Dianne, 3 January 2019
I have two rabbits three dogs two budgies and two chickens
---
Leigh-Anne, 26 July 2016
I have found your wonderful website and I am loving the runs. Just what I have been looking for
---
Lauren, 9 June 2016
I got my wonderful miso when I was 11 years old and I still love her to pieces! She is a disabled bunny, she has 3 feet 1 ear and no tail and was born with snails damage to her front right arm. But I couldn't love her more, she lights up my world and I don't know what I would do without her, I saved her from death and somehow I can tell she knows it.
Leave a Comment