Omlet Chicken Fencing - High Poultry Netting With Door
Omlet's moveable chicken fencing is the perfect way of giving your flock more space to roam, while still keeping them away from your prized flower beds!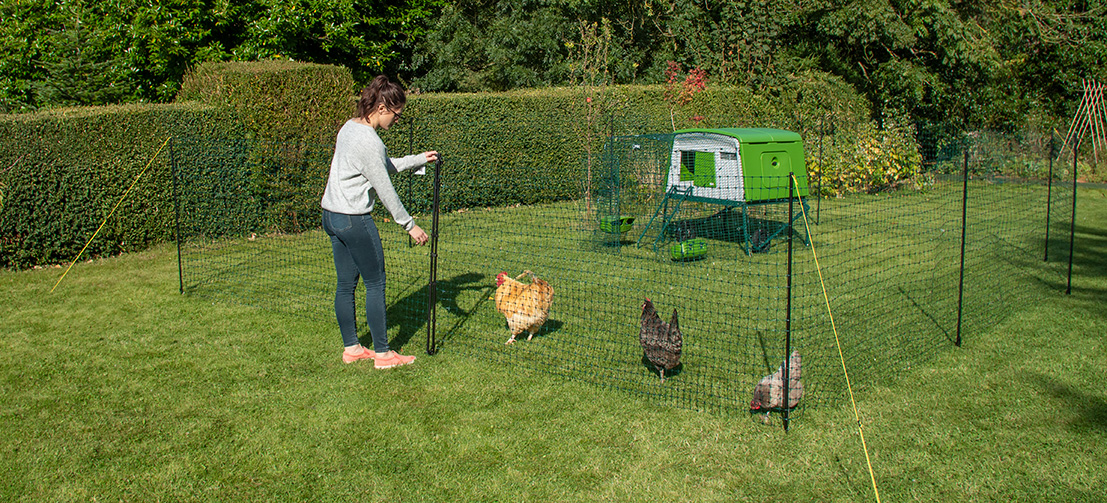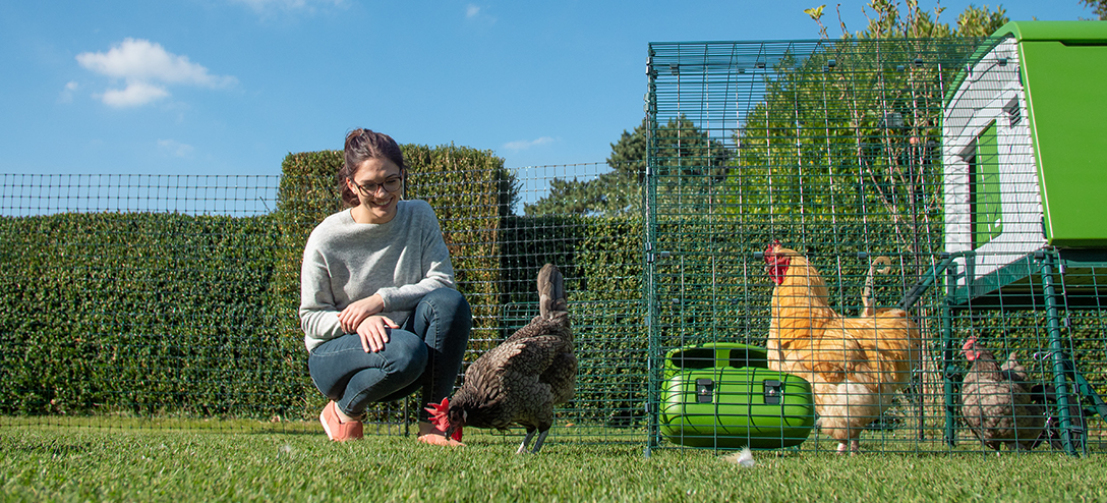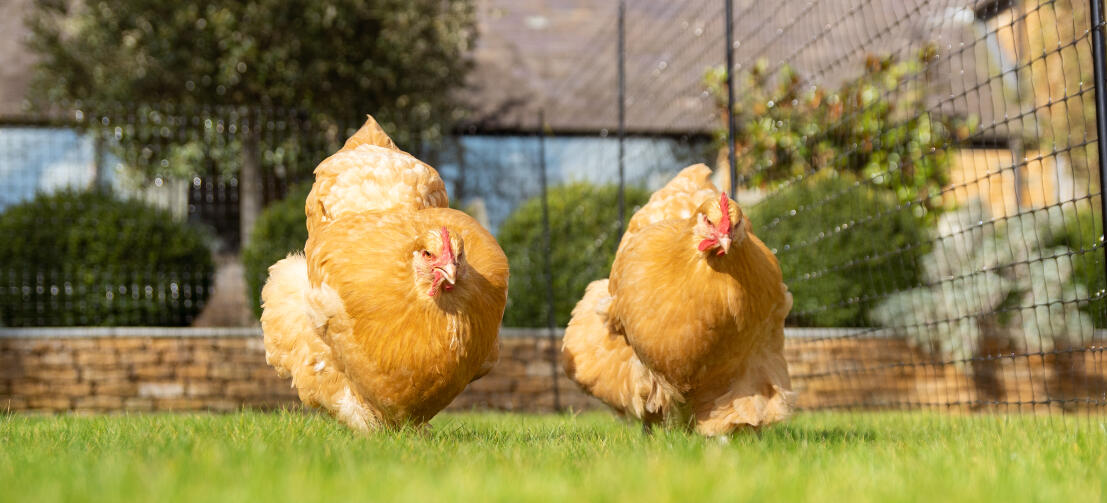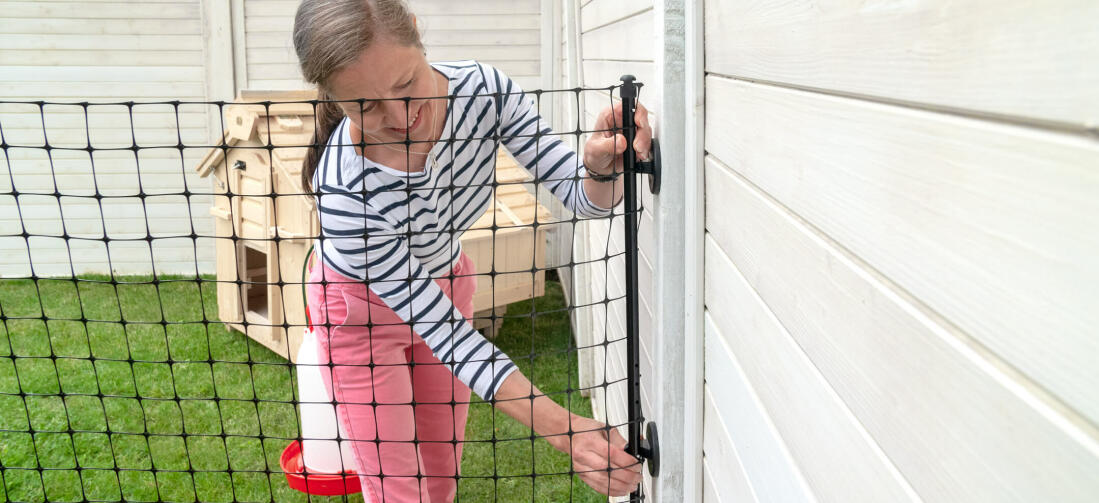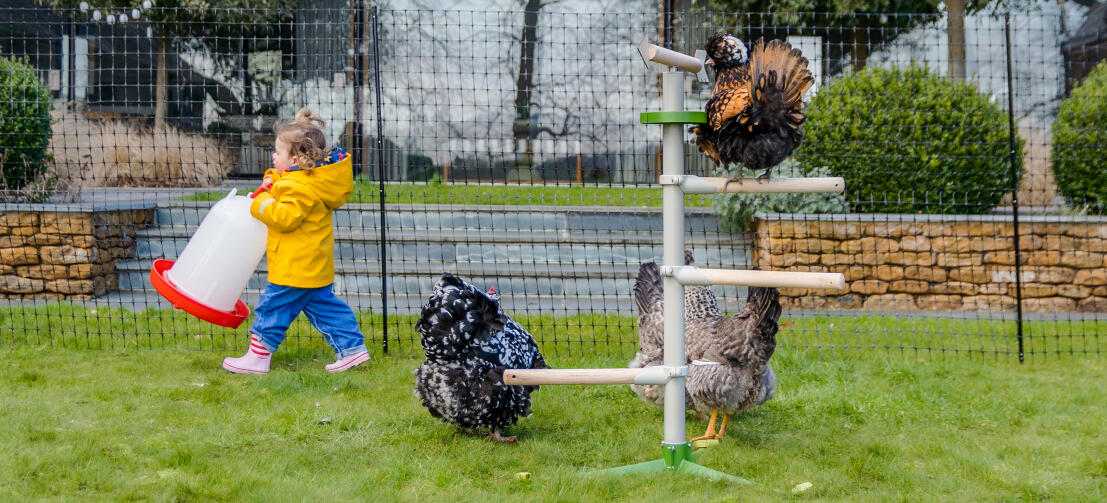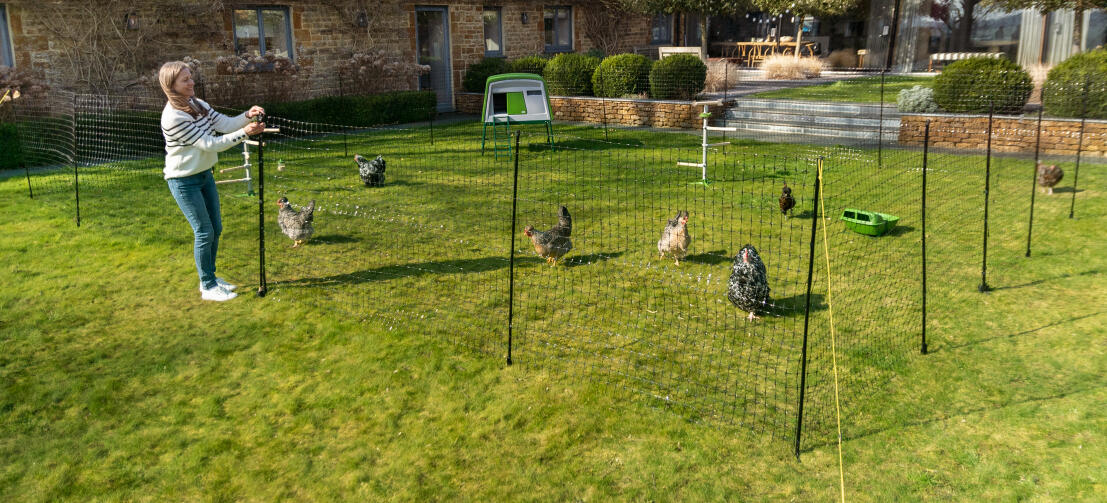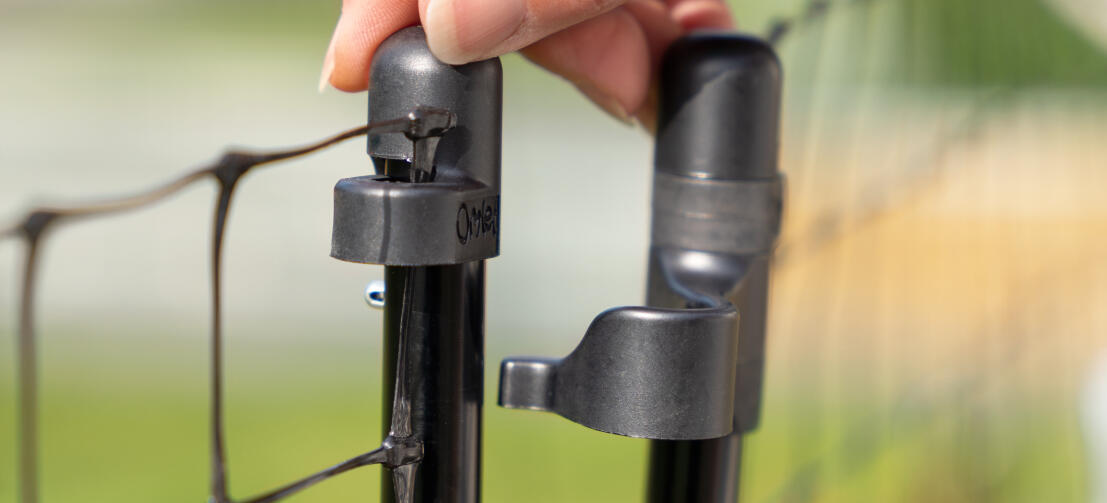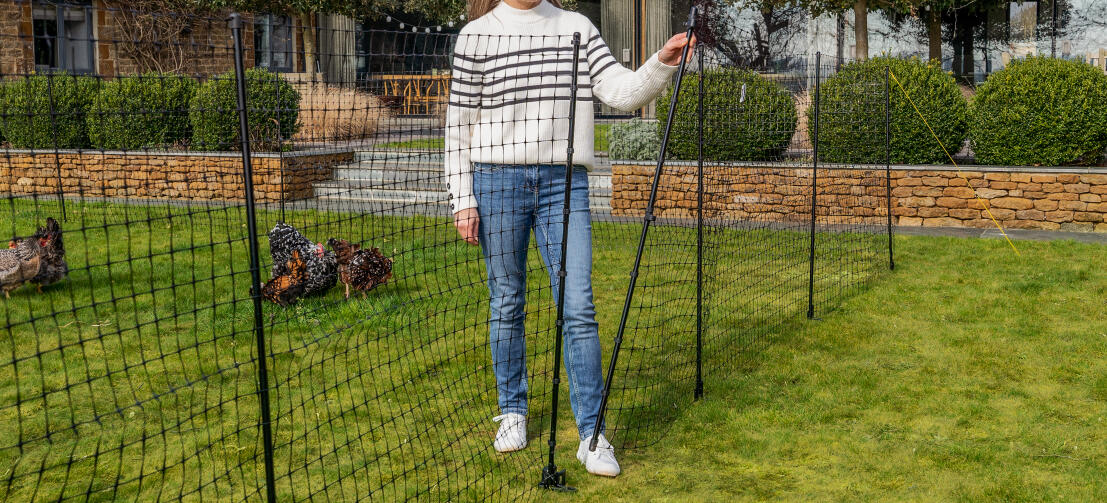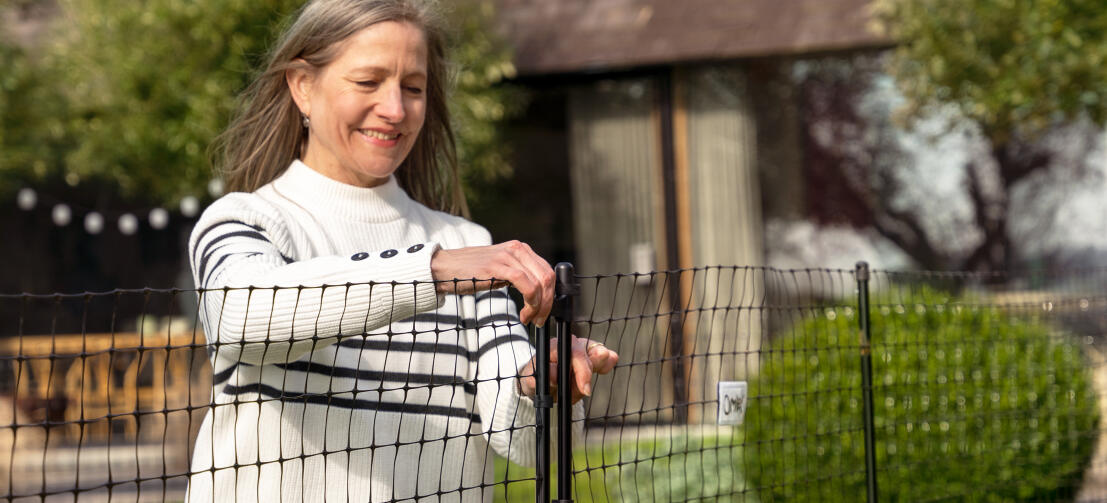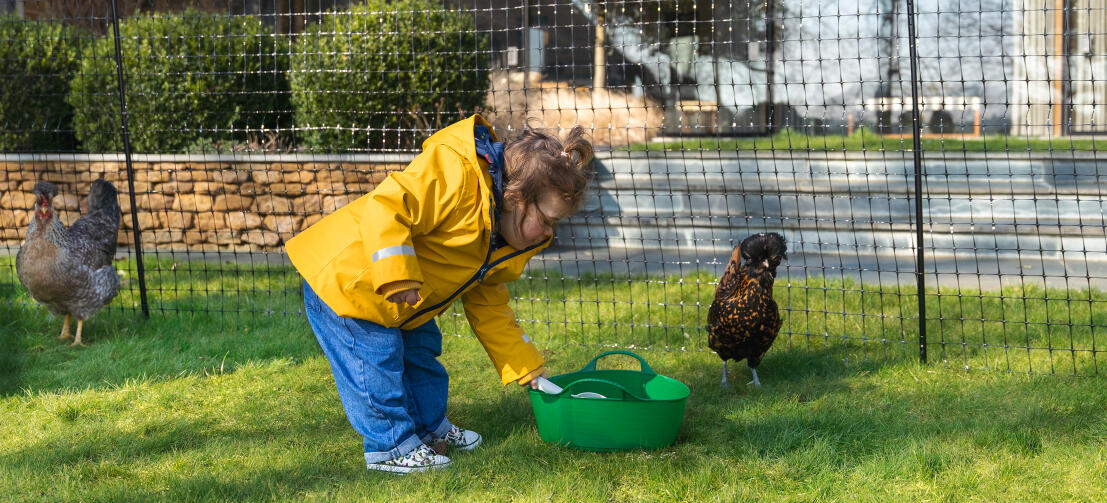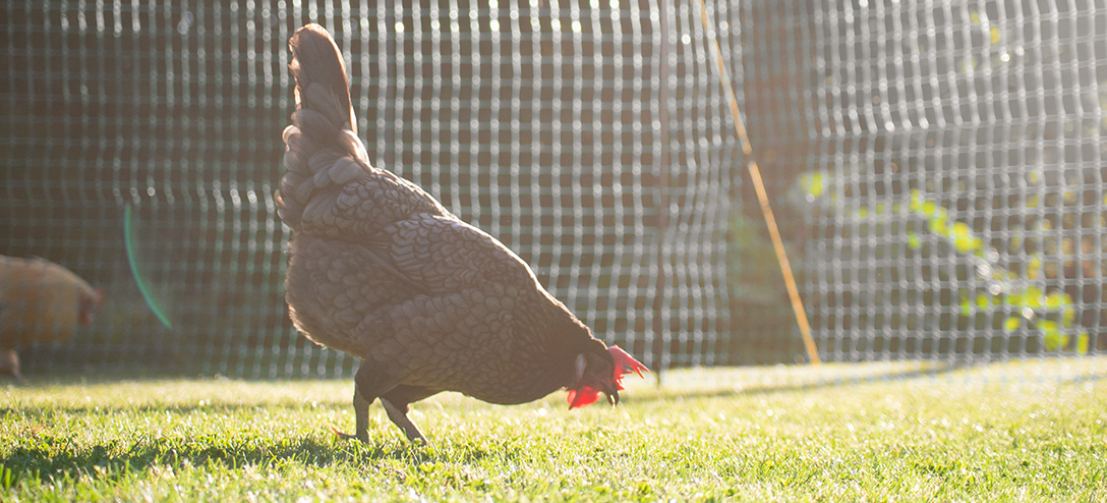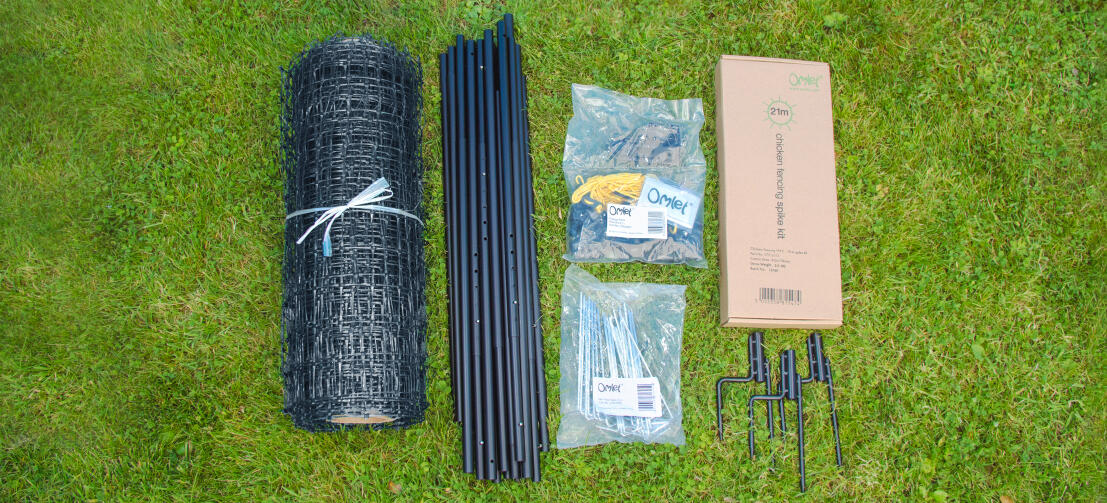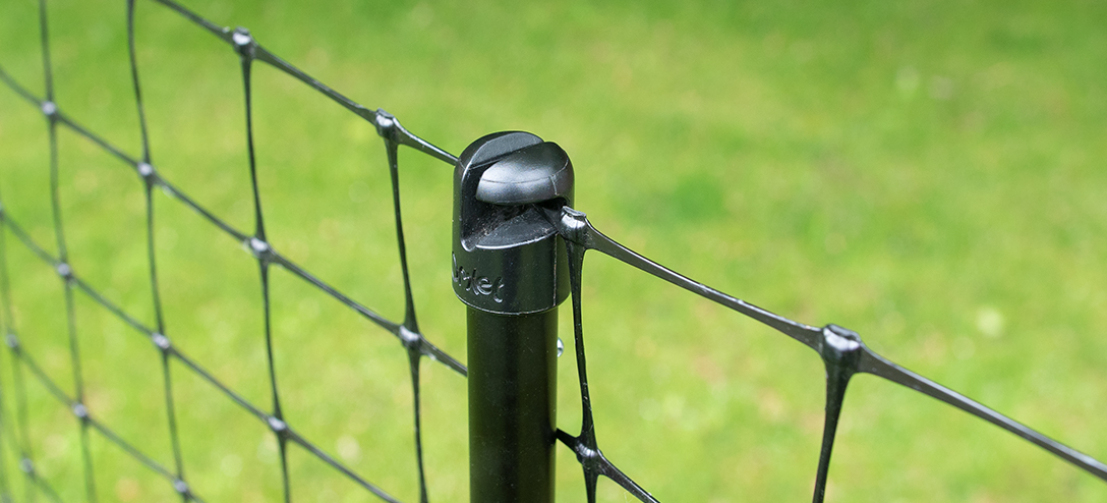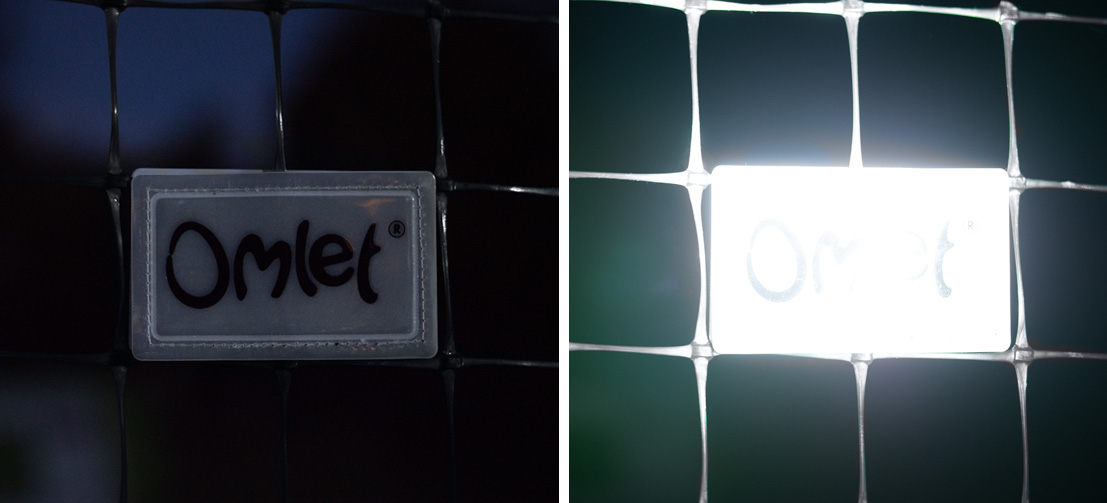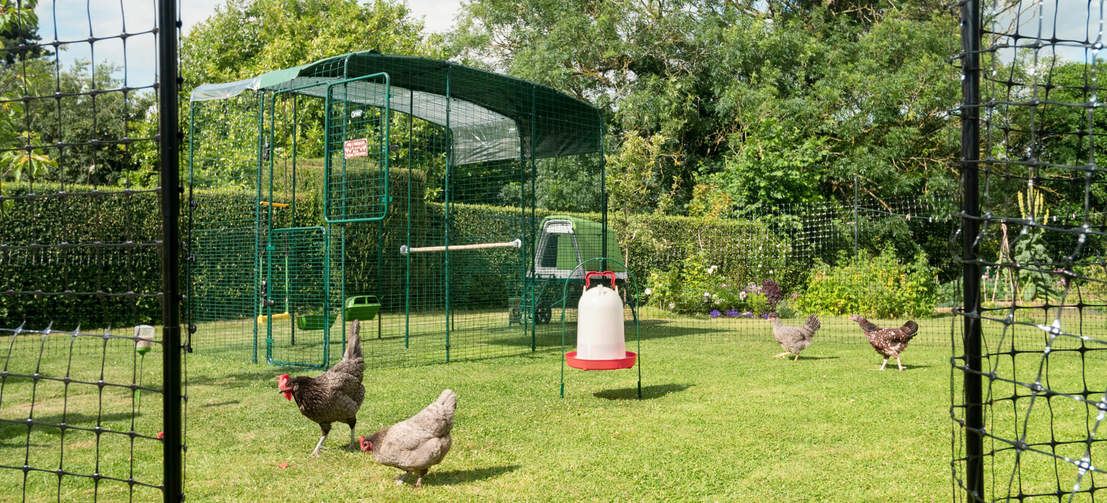 Configure Now
Give Your Chickens More to Eggs-plore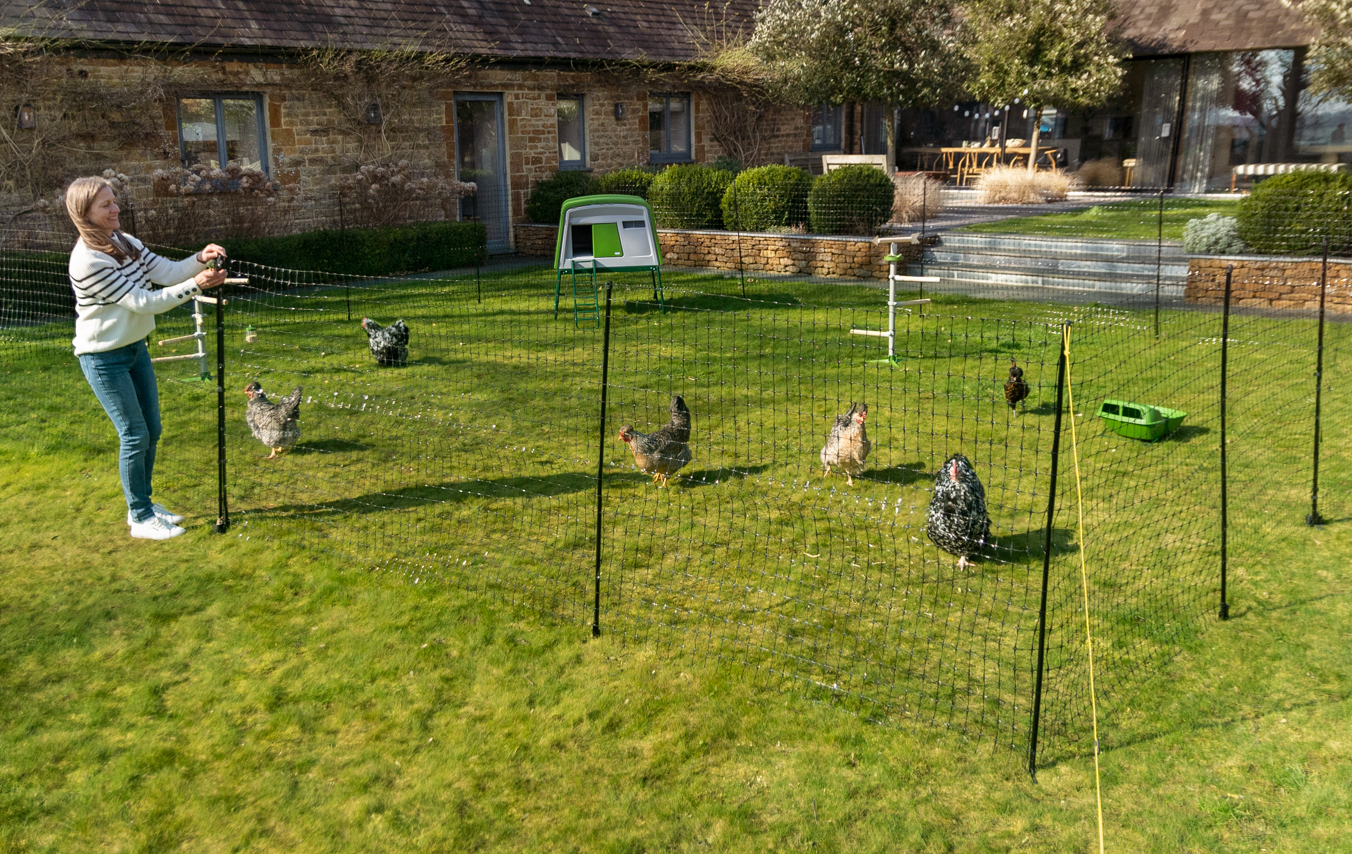 With Omlet's Chicken Fencing it's super easy to create the perfect enclosure for your flock.
Omlet's chicken fencing is the perfect way of providing your hens with more space. They will love running around the backyard looking for fresh grass and yummy treats, and will benefit both mentally and physically from the extra exercise and exploration.
The double spiked poles are easily pushed into the ground with your foot. If you need to move them, simply pull out and rearrange the netting as often as you like, protecting your lawn and giving your chickens new pecking grounds to explore!
6 Reasons To Buy From Omlet

180 Day Money Back Guarantee

Free shipping over $100

2 Year Warranty

Excellent Customer Service

Secure Payment

Over 17,000
5 Star Reviews
Protect Your Flower Beds and Vegetable Patches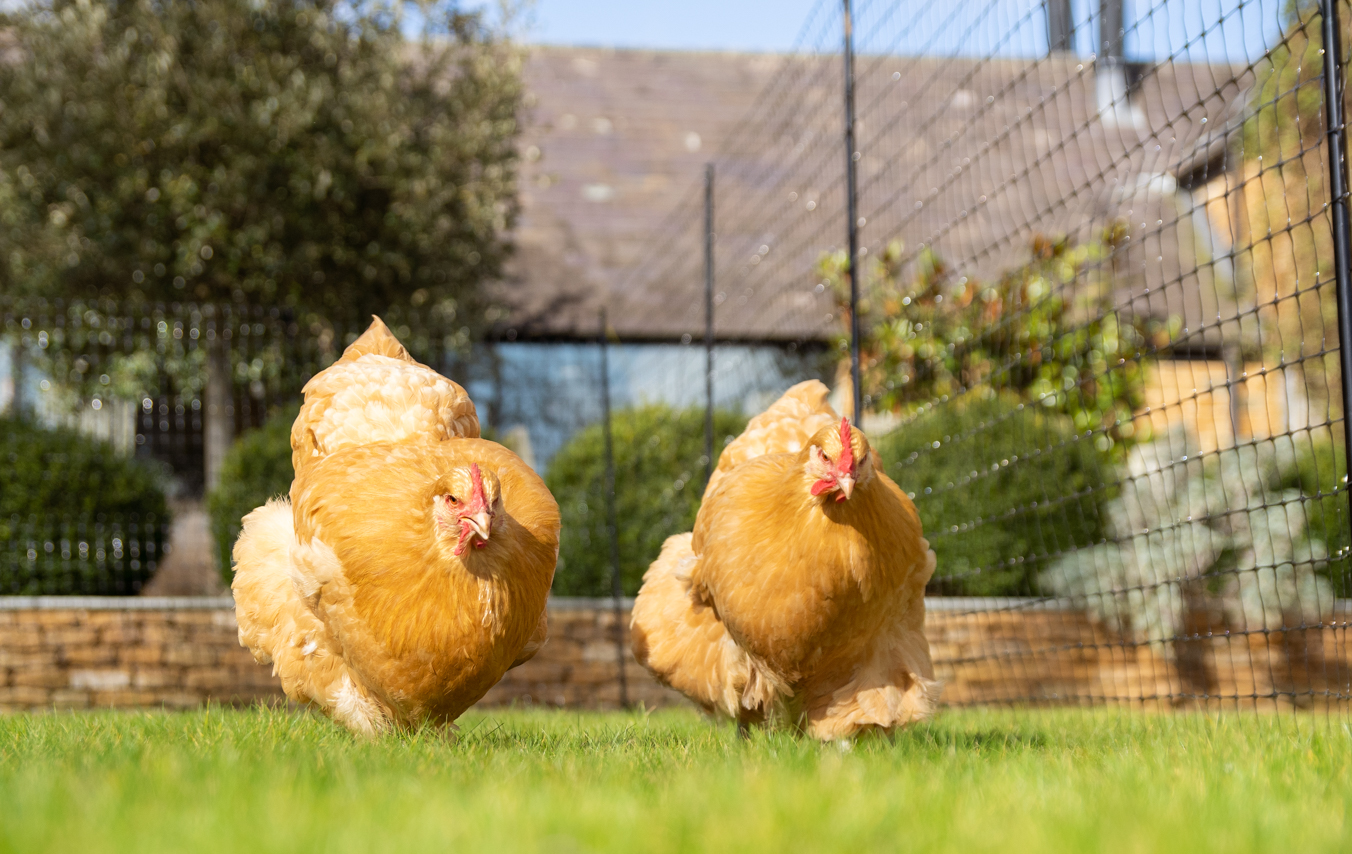 You decide where your chickens go, and what they stay away from.
As much as you love seeing your flock roaming around the backyard, it's fully understandable that some places are off-limits.
With Omlet's Chicken Fencing, you can decide where your chickens are allowed to freely roam, and which parts you want to protect from pecking and scratching. Connect it to your coop and run, or transfer your hens to a pen in the yard where they can spend time during the day.
The No-Limits Chicken Fencing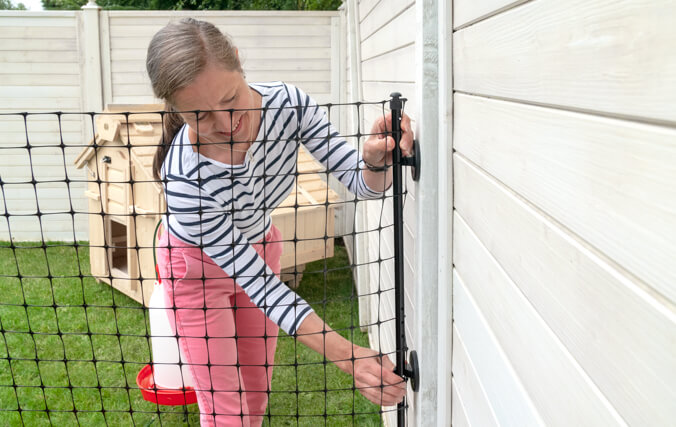 Use the Wall Connection Kit to secure the poles to an existing structure, like a wooden fence.
We know that homes, and flocks, come in all shapes and sizes, so with Omlet's Chicken Fencing you are not restricted to squares or rectangles.
Customize the fencing to fit your flock with these clever features:
Poles push into the ground anywhere you want
Choose from 4 lengths: 39, 69, 105 and 138 ft.
Arrives rolled up, but never tangled!
Connect to an existing wooden fence or a Walk In Chicken Run with the Omlet Wall Connection Kit to maximize both space and product
Add structure with extra fencing poles whenever needed
Stop Your Chickens From Flying the Nest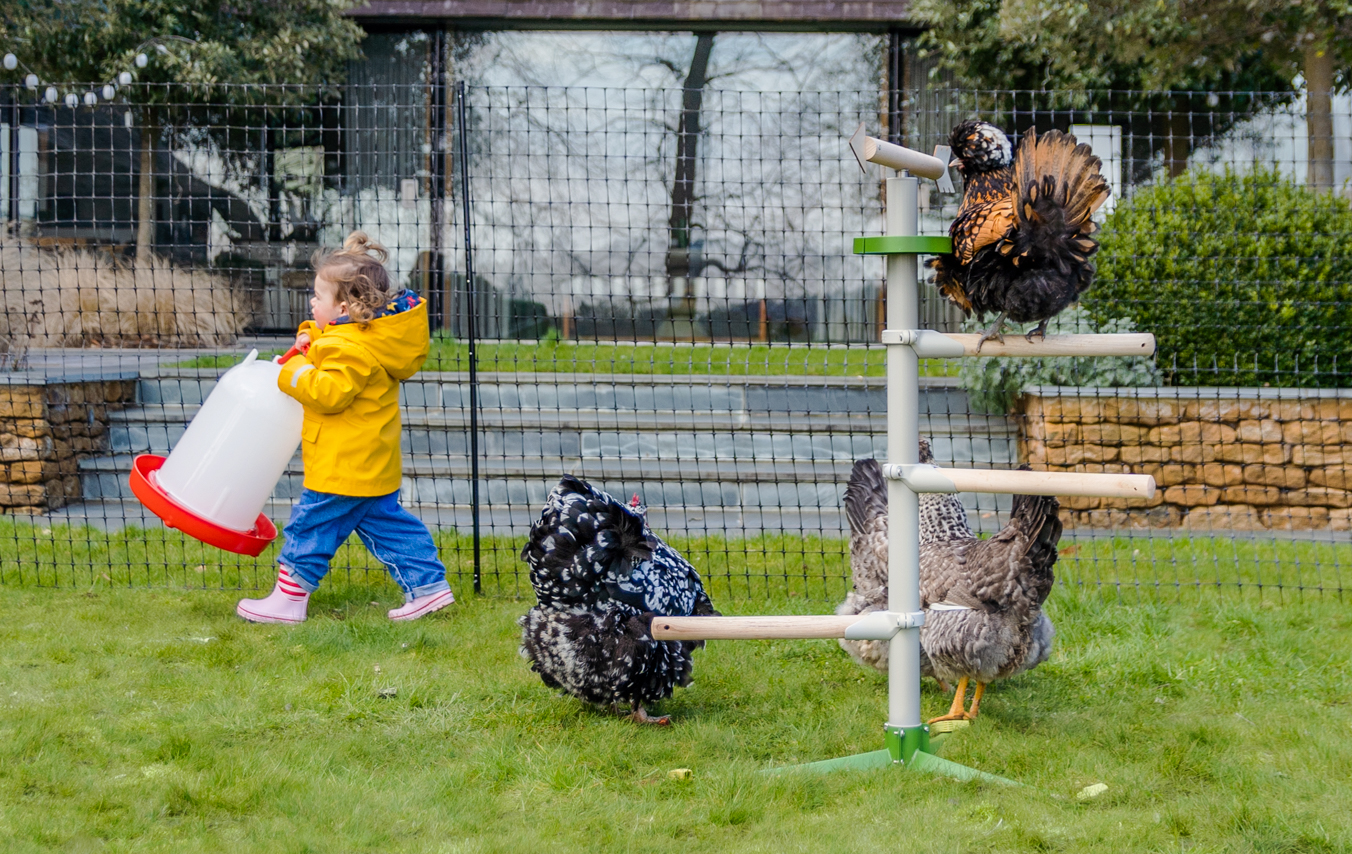 The height of Omlet's Chicken Fencing makes it extremely difficult for hens to escape.
Chickens can't really fly, but that certainly doesn't stop them from trying! The Omlet Chicken Fencing is 4 ft., which is significantly higher than other moveable fencing options on the market, and will deter even the most determined of your feathered friends from making a great escape!
Inbuilt Gate for Easy Access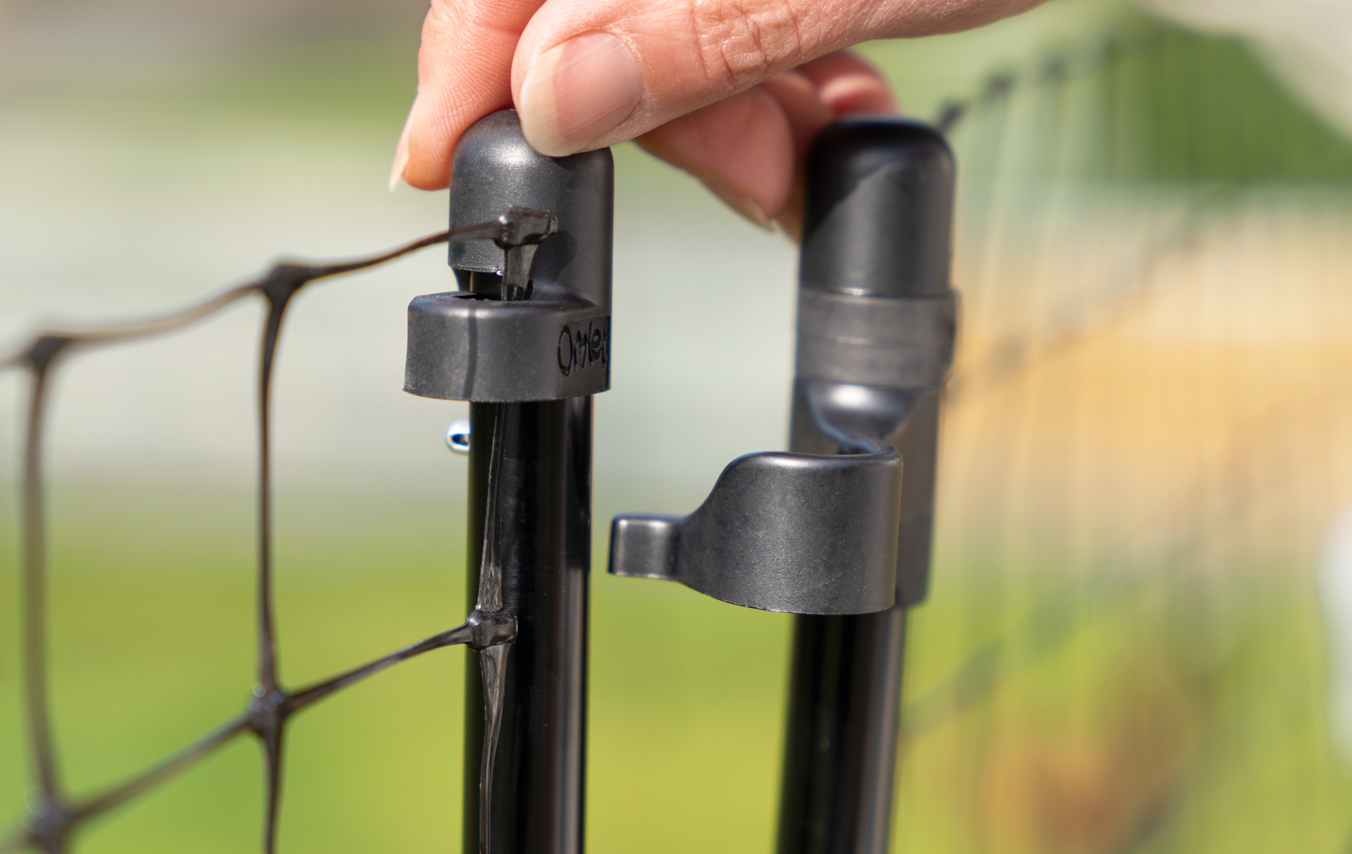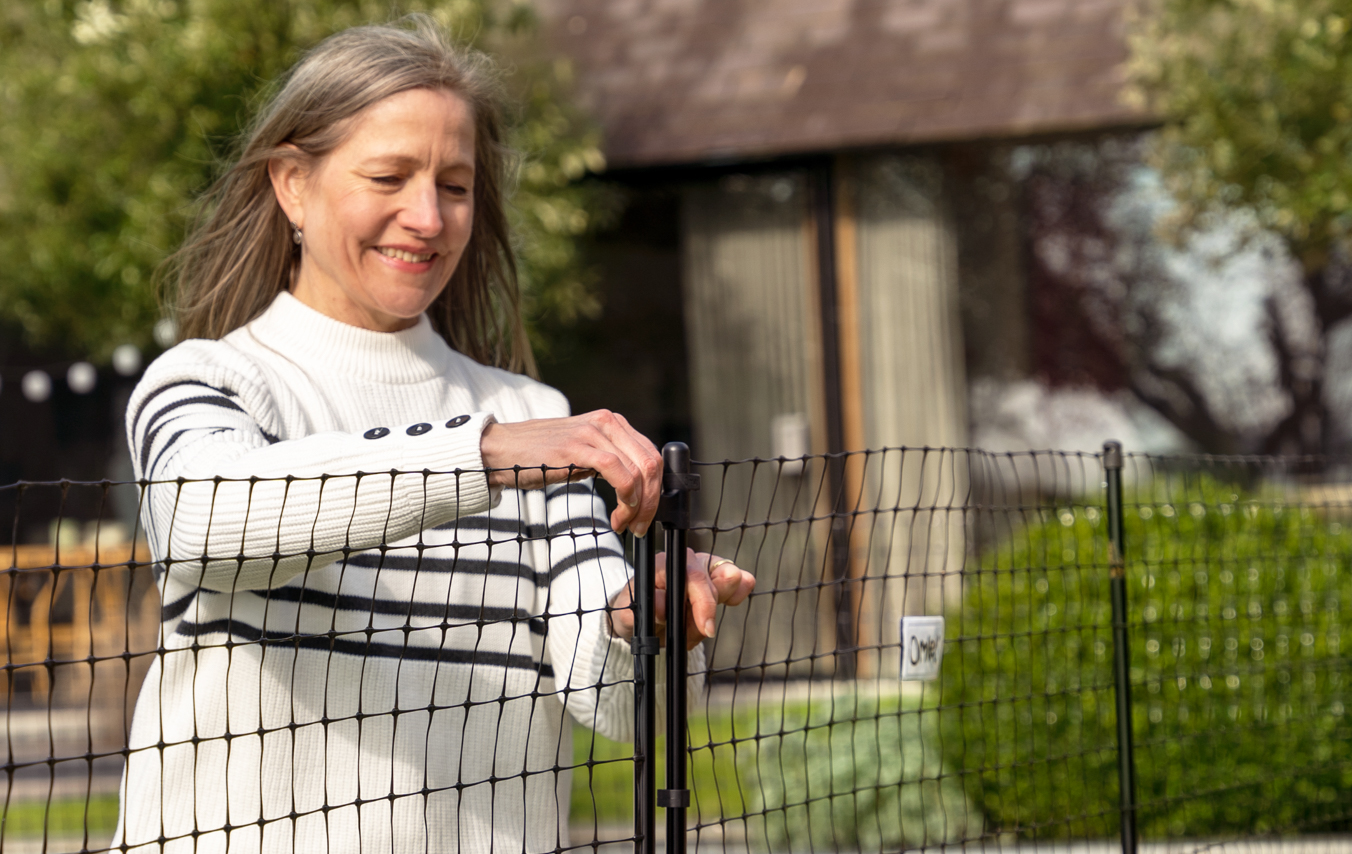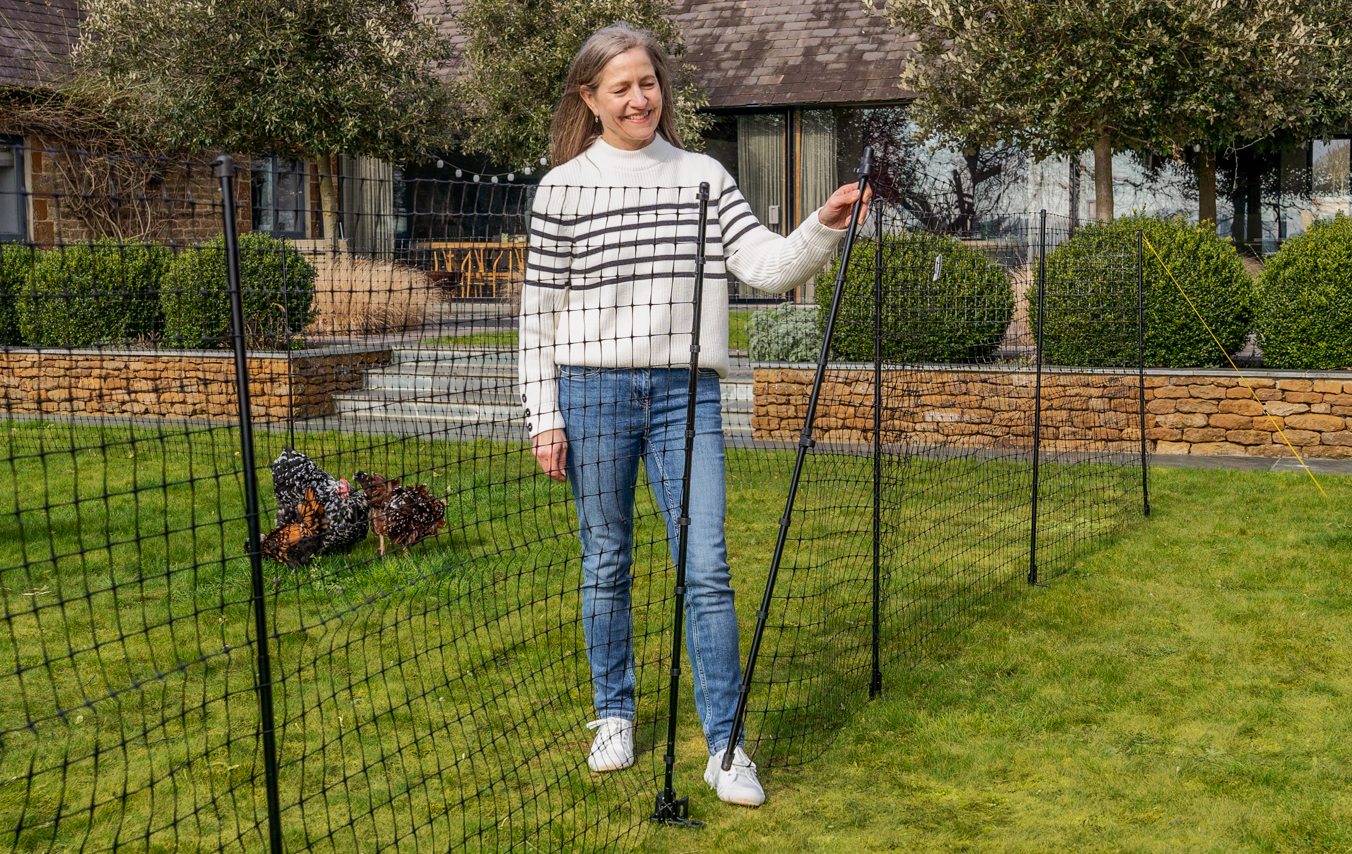 With the easy to use gate, you can go in and out of the fenced off area as often as you like, even if you're carrying fresh bedding or a bag of treats.
A great feature of the Omlet chicken fencing is that you can position the gate wherever you want within the layout you have chosen: at one end, in the middle, or anywhere else. Additionally, you can also choose and adjust the width of the gate opening - super flexible and convenient!
Super Easy to Put Up and Move
Watch the video to see how easy is it to assemble the Omlet chicken fencing!
The fencing arrives rolled up, and is designed to be completely tangle free, so that you can simply unroll and unfold in the yard, saving lots of time and energy compared to erecting a traditional post and chicken wire solution.
All fencing poles have two spikes at the bottom, providing stability and security, while also being super easy to push into the ground. Your fencing will be up in under half an hour, so your chickens won't have to wait to go and explore.
Watch our step by step instruction videos to see how easy it is to assemble your chicken fencing!
Chicken Fencing Specifications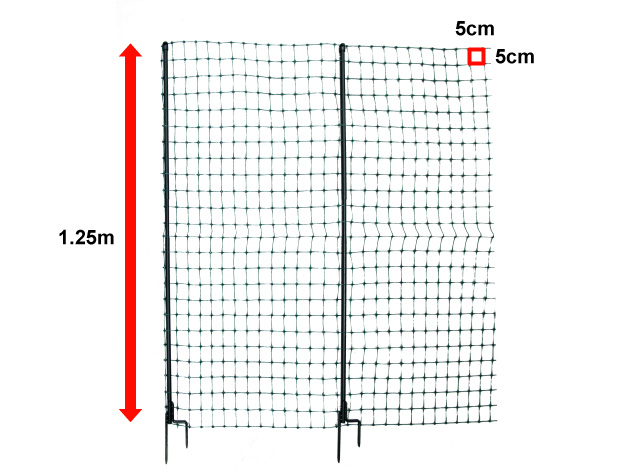 Simple and straightforward, but extremely effective!
This poultry fencing is suitable for use with all chicken breeds, including smaller bantam chickens. The fencing has the same size holes from top to bottom, approximately 2 in. wide.
39 ft. Chicken Fencing - 6 poles + 1 gate pole
69 ft. Chicken Fencing - 10 poles + 1 gate pole
105 ft. Chicken Fencing - 16 poles + 1 gate pole
138 ft. Chicken Fencing - 21 poles + 1 gate pole

You can buy an additional pack of 5 poles here.
The Chicken Fencing's poles are made from super strong aluminium, making them much more durable than other brands and materials. The netting is made from polypropylene.
PLEASE NOTE - This fencing is intended as a means of keeping your chickens in a contained area. It is not predator proof and cannot be electrified. The fencing will arrive folded down the middle, so will need to be unfolded. It may have a temporary crease when first assembled, but this will disappear after a short period of use.
The fencing is chicken proof, but wild animals may be able to chew holes. If that happens, you can fix the damanged netting with a chicken fencing repair kit.
---
Frequently Asked Questions
Instruction Manuals
Verified Reviews - Omlet Chicken Fencing - High Poultry Netting With Door
---
Customer Images - Omlet Chicken Fencing - High Poultry Netting With Door - 29 of 139
Related Products