Heavy Duty Tarp with Gutter Edge for Walk in Run – 6ft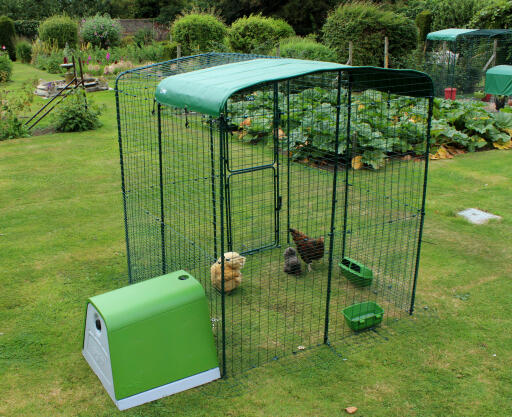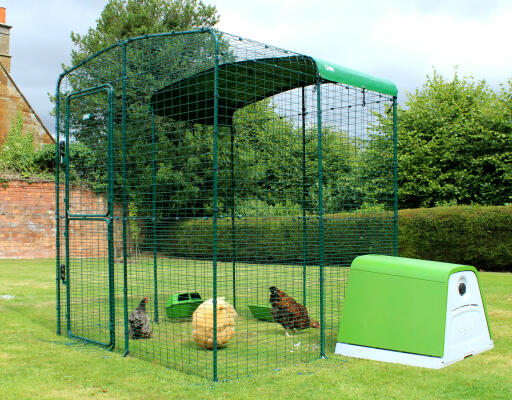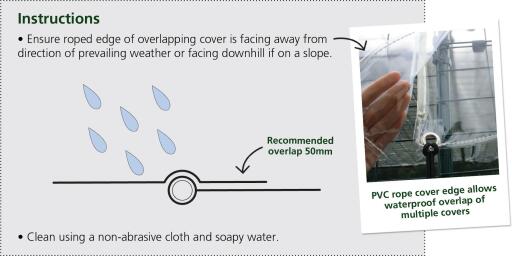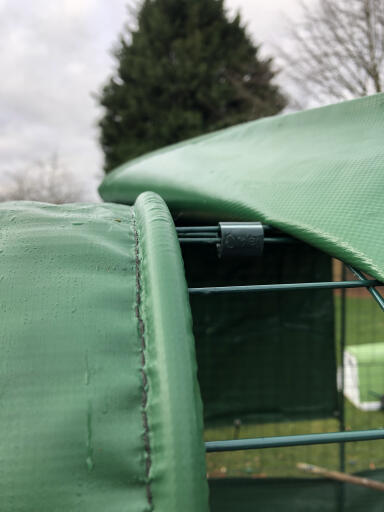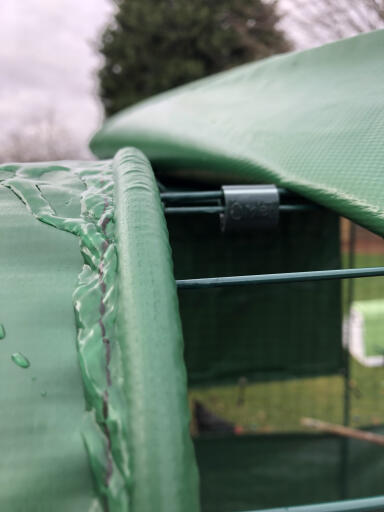 This tarp features a unique, innovative built-in gutter edge system which allows you to overlap multiple covers to create a waterproof barrier with no drips.
It has been specifically designed to fit on Omlet's Walk in Run. It will provide welcome shade in the summer as well as shelter from the wind and rain.
The tarp comes complete with bungees so you can easily position it. It's so versatile you can fit it along one side, around a corner as well as the top. It measures 37.4in x 81.5in and comes complete with bungee hooks for attachment to the run.
Instructions for use when adding multiple tarps:
Ensure gutter edge of overlapping cover is facing away from direction of prevailing weather or facing downhill if on a slope. (Recommended overlap = 2in)
Exact material and eyelet specification may vary.
$40.00 Ex Tax
Checking stock in our warehouse...
If you would like to be notified when it becomes available, please enter your email address below.
Packed Product Details
Weight: 1.450 kg
Height: 5 cm
Width: 39 cm
Length: 46 cm
Product SKU: 19933
Buy as a bundle...
Bundle Price: $75.00 Ex Tax
Related Products...
Latest Product Reviews For Heavy Duty Tarp with Gutter Edge for Walk in Run – 6ft
---
Customer Images - Heavy Duty Tarp with Gutter Edge for Walk in Run – 6ft