Dog Beds
Omlet dog beds are innovation meeting comfort. Discover our variety of easy-to-clean, machine washable beds that keep your dog fresh, and provide the ultimate pet comfort.
---
NEW - Limited Edition Dog Bed Collection
Discover your favourite walk within one of the 8 prints of the Dog Walk Collection
From $50.00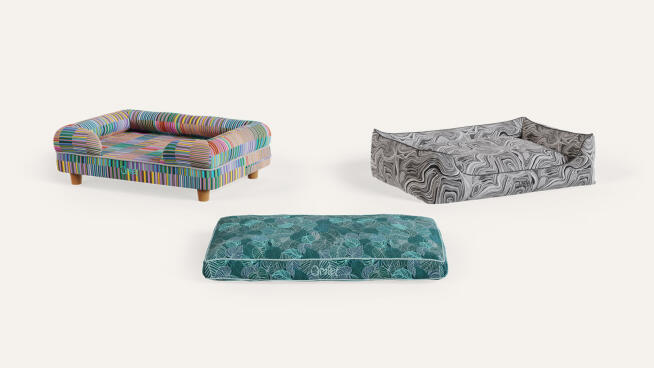 Shop The Dog Walk Collection Beds >
Topology Dog Beds
Luxury dog bed with zip on toppers for hygiene and ease
From $115.00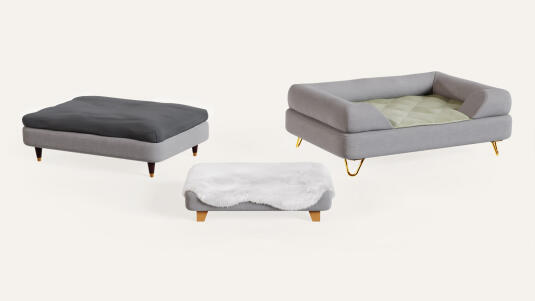 Bolster Dog Beds
Memory foam dog bed in a range of vibrant colors
From $105.00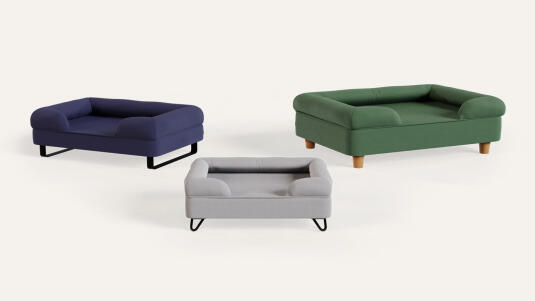 Nest Dog Beds
Super soft dog bed with supportive sides
From $70.00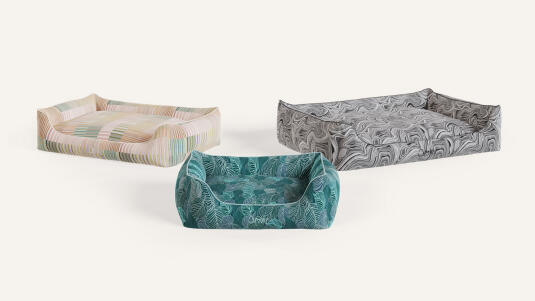 Cushion Dog Beds
Perfectly plump and easily portable dog bed
From $50.00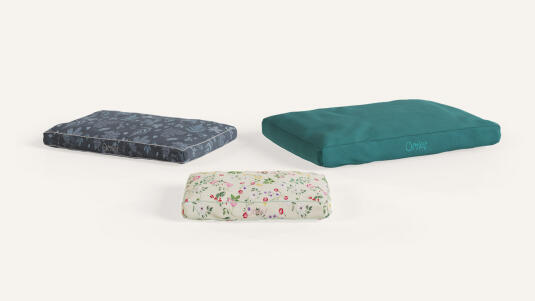 Find the best dog bed for your pooch
Your Chihuahua will love the cozy comfort of the
small Bolster Dog Beds
, while your German Shepherd will sink into the supportive foam mattress of the
large Topology Dog Beds
. Whether you have a puppy or a prime senior, we have a sleeping solution to fit!
3 benefits of Omlet's comfy pet beds
At Omlet, we question, we imagine, we dare - and then we create. Our comfy dog beds are carefully engineered to provide these three essential and proprietary benefits for your dog:
Durability that stands the test of time. An Omlet dog bed is the last pet bed you will buy as they are made to withstand any dog's natural behaviors.
High quality materials. Finally, a luxury dog bed that your dog loves and that compliments your home!
Comfort that surpasses all others. Our memory foam mattresses give your dog unparalleled comfort that is both supportive and cushioning.
Create a relaxing space for your dog to sleep
Dogs like their personal sleep space. We know - we speak dog. That's why we've made it possible for you to combine our dog beds with the amazing
Omlet dog crates
- available in multiple styles and sizes to suit
every dog breed
from
Dachshund
to
Dobermann
! We took the standard dog crate concept and elevated the look and quality to create furniture style crates with storage solutions. Why buy just any dog crate when you can buy your dog their personal den?
Treat your pup with Omlet
We are passionate pet people, that's a given. But more than that, we are ideators, creators and ingenuity engineers who are on a mission to bring people and pets closer together. Anyone can make a dog bed or
dog blanket
or
dog crate
. At Omlet, our focus is designing products that are crafted from a pet's point of view with ease of use for the owner. After all, pets are family, and we believe treating them that way starts with the products you buy them.