Dog Crates
Omlet dog crates are engineered from heavy duty, welded steel and customisable to fit dogs of all ages and breeds. Available in a range of sizes and styles, you can find a dog crate to suit your dog, as well as your home, car or both. Ingenuity and ease of use meets high quality design in the Omlet dog crates.
---
Fido Studio Dog Crate
Furniture style dog crate with revolutionary closet solution
From $115.00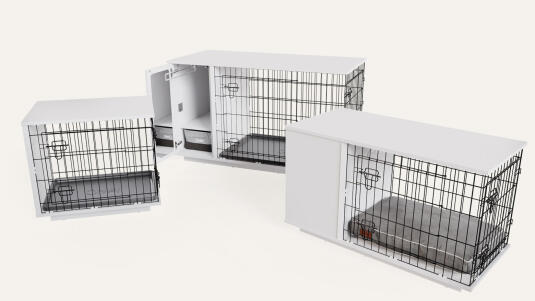 Shop Fido Studio Dog Crate >
Fido Classic Dog Crate
High quality dog crate, perfect for traveling
From $35.00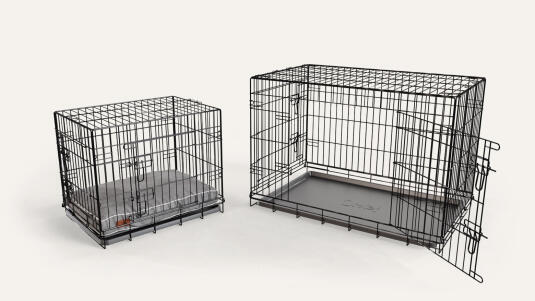 Shop Fido Classic Dog Crate >
Fido Nook Dog Crate
Removable dog crate solution for use from puppy to senior
From $176.00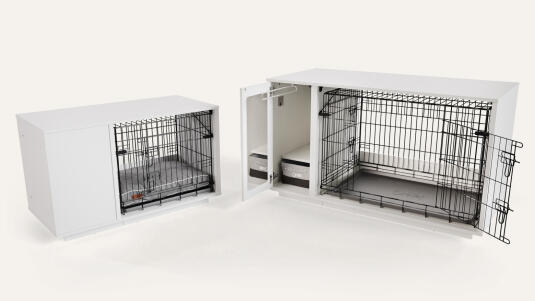 Shop Fido Nook Dog Crate >
Why buy a dog crate designed by Omlet
At Omlet, we didn't invent the dog crate, but we did perfect them. We used our personal experience with our own dogs to design a dog crate solution that fits every need of your dog's safety and comfort. We understand that keeping your dog safe, either at home or in the car, requires a dog crate that is both comfortable and easy to use, which is why we have carefully created a solution that can carry your dog from puppy training to senior support.