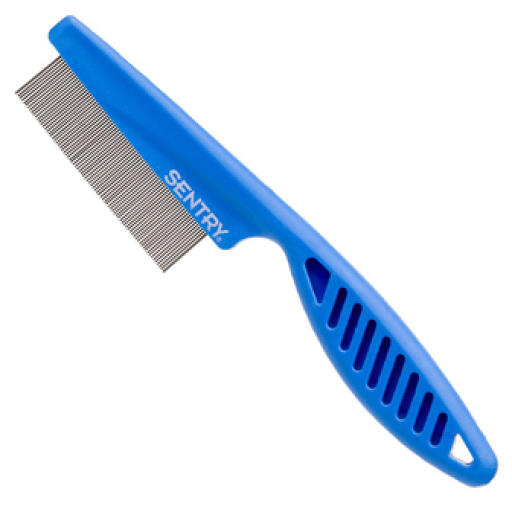 Checking stock in our warehouse...
Last chance to buy!
With the Sentry Flea Comb you can give pets the extra attention they want while removing the fleas they don't. The comb has an ergonomic handle for a comfortable grip and helps to eliminate fleas and flea eggs while also removing unwanted fine debris and dust.
Directions: Dip the comb into cup of hot, soapy water. Gently run it through your pet's fur, especially in the face, neck and tail regions. Be careful of sensitive areas like the stomach and when working through matted hair - do not pull hard. Completely submerge the comb into water after each pass through your pet's hair to remove any fleas, flea eggs or flea feces. Use the comb once daily until your pet gets used to it and after a few days, comb several times daily to remove as many fleas as possible.