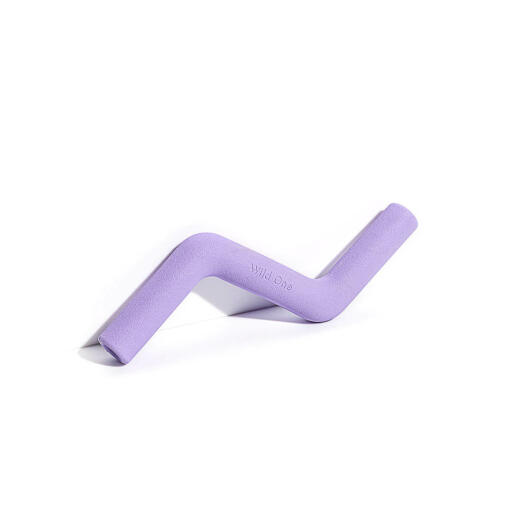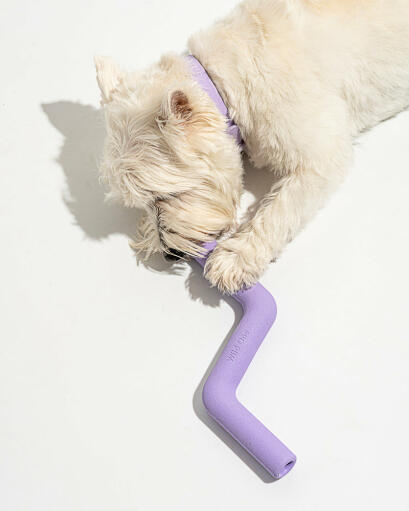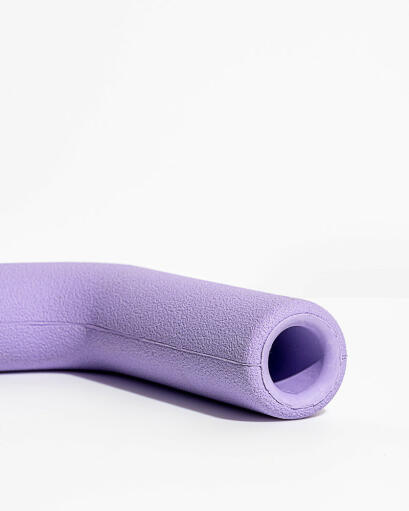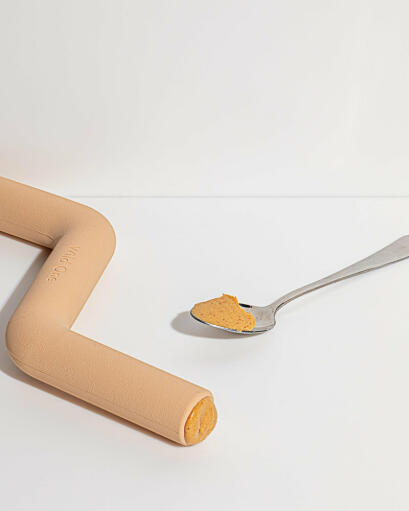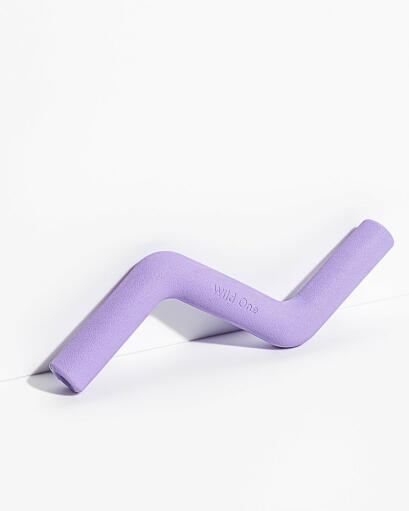 Checking stock in our warehouse...
From Wild One, the Bolt Bite is the premier chew toy with a reinforced center, two elbows for engaging paw-play, and open ends for hiding treats for your four-legged friend. Whether you have a strong-jawed dog or a teething puppy, the Bolt Bite is made for all shapes, sizes and ages. The bolt bit is made with 100% natural rubber that's BPA-free and tested to meet food-safe standards. Extra bonus is it's (top-rack) dishwasher safe! Check out this toy now and add a triangle tug while you are here for endless fun for your dog. Material 100% Natural Rubber BPA and Phthalate Free Specifications 8.3" x 8.3" 1.2" Diameter 0.5 lbs
Wild One Bolt Bite Dog Toy - Lilac
These beds are amazing. If you are one of those people who truly believes in pampering your pet this is what you need. I ordered the small sized bed for my 9lb mini doxie. I also ordered a blanket sized medium to pair with the bed. My doxie is a happy camper.
Review for:
Wild One Bolt Bite Dog Toy - Lilac
The reviewer has 1 Miniature Dachshund pets
Beyond great customer service 100/10 Highly Recommended
Received a call back and the gentle address my issues right away. The the quality of the item is amazing person! My Golden Loves it
Review for:
Wild One Bolt Bite Dog Toy - Lilac
The reviewer has 1 Golden Retriever pets
We LOVED our Topology bed!! Not just for dogs. Cats love it, too.
We received our Topology bed a few month ago with the microfiber top and the quilted top. All three of my dogs and my elderly cat LOVE this bed!!! We have several beds around the house (plus they are allowed on our sofas). They all go to the Omlet Topology bed first. It's super comfortable (I wish it was made in human size). The microfiber top is their favorite and it easily hides dirt and mud from outdoor playtime. I would totally recommend this great bed for dogs or cats alike!!
Review for:
Wild One Bolt Bite Dog Toy - Lilac
The reviewer has 2-4 Papillon, Papillon-C pets
Read more reviews