Luxury Super Soft Cat Blanket
Choose Your Luxury Super Soft Cat Blanket
Luxury Super Soft Cat Blanket Small - Grey and Cream
$11.99
Luxury Super Soft Cat Blanket Medium - Grey and Cream
$14.99
Luxury Super Soft Cat Blanket Large - Grey and Cream
$22.99
6 Reasons To Buy From Omlet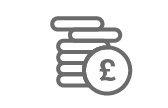 30 Day Money Back Guarantee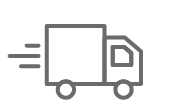 Fast Delivery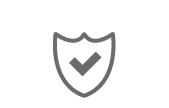 2 Year Warranty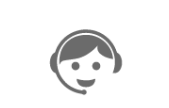 Excellent Customer Service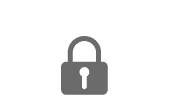 Secure Payment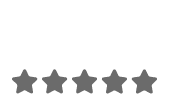 Over 17,000
5 Star Reviews
5 Things You Will Love About the Luxury Super Soft Cat Blanket
Spoil your cat with a Luxury Super Soft Blanket they will love to cozy up with!
Click on the links below to read more
Deep Cozy Sleep Guaranteed
Your cat will love the deluxe feel of the double-sided blanket as they fall into a deep relaxed sleep.
The Luxury Super Soft Blanket offers supreme comfort and warmth to give your cat a better night's sleep. Cats sleep for 12 - 16 hours a day, so it is important that they have a suitable cozy spot to fully relax in. This super soft feline throw can be used to turn any spot in your house into a peaceful and comfortable sleep haven for your pet.
Protect Furniture and Carpets From Fur and Dirt
Place the blanket on your cat's favorite piece of furniture to protect from fur, dirt, and sharp claws.
Placing a blanket over a sofa, chair, or even on a carpet not only makes your cat's favorite spot softer and more comfortable to sleep on, it also protects the furniture from a build up of fur and dust left behind by your sleeping pet.
This durable cat blanket is also perfect to be taken in the carrier on car rides and into the vets to give your cat something that feels, and smells, like home, which will help to reassure them in new environments and reduce their anxiety.
Place in Your Cat's Bed For Comfort
The super soft blanket is a cozy addition to your cat's bed for extra warmth in the colder months.
As we know, cats can never get too comfortable. Placing a blanket or two in your cat's bed will help them find their perfect position for a long cozy cat nap. For kittens or nervous rescue cats, a blanket that has been made to smell like you can also help with anxiety and encourage your cat to relax.
Machine Washable for Daily Use
The cat blanket is machine washable making it ideal for daily use in your cat's bed or on furniture.
The cat blanket is made from durable fabric with strong stitching, and can be machine washed time and time again. No need to worry if the blanket gets dirty or smelly, just throw it in the washer and it will come out as good as new, making it the ideal choice for daily use in all environments.
This is also useful for kittens who need extra comfort but are likely to have little accidents. The blanket can be machine washed to remove any dirt or odors, so you can continue to use it in your cat's bed or on the sofa!
Double-Sided for Deluxe Warmth and Style
On one side of the cat blanket is a quilted grey plush, and on the reverse is a luxury cream sherpa.
This luxury cat blanket is double-sided to offer deluxe warmth and comfort, while looking super stylish in any home. A quilted charcoal grey plush on one side with a cream, luxury sherpa on the reverse, this pet blanket really retains heat for pets that can never be too cozy. The soft grey and cream accents compliment all home interiors, and look so stylish that you would never guess it is a blanket for cats!
Choose From Three Sizes to Fit Any Cat or Surface
The luxury blanket is available in three sizes so you can choose the right fit for your home, furniture, or cat's bed.
The Omlet cat blanket is available in three sizes; small, medium and large. You can also choose a larger blanket if you need to cover a big piece of furniture, or a smaller blanket if it is to be used as a comforter for your new kitten.
Measurements
Upgrade your cat's bed for the colder months now with the Luxury Super Soft Blanket.
Dimensions:
Cat Blanket Small: 2' 10.4" x 1' 4.5" x 0.2"
Cat Blanket Medium: 3' 9.7" x 1' 8.1" x 0.2"
Cat Blanket Large: 4' 9.5" x 2' 2" x 0.2"
Verified Reviews - Luxury Super Soft Cat Blanket
---
Customer Images - Luxury Super Soft Cat Blanket - 5 of 5