A Guide to Chicken Health: From Beginner to Eggspert!
WEDNESDAY, JULY 27th, 7:30PM (LONDON)
The online event starts in...
Our online event will cover the topics below: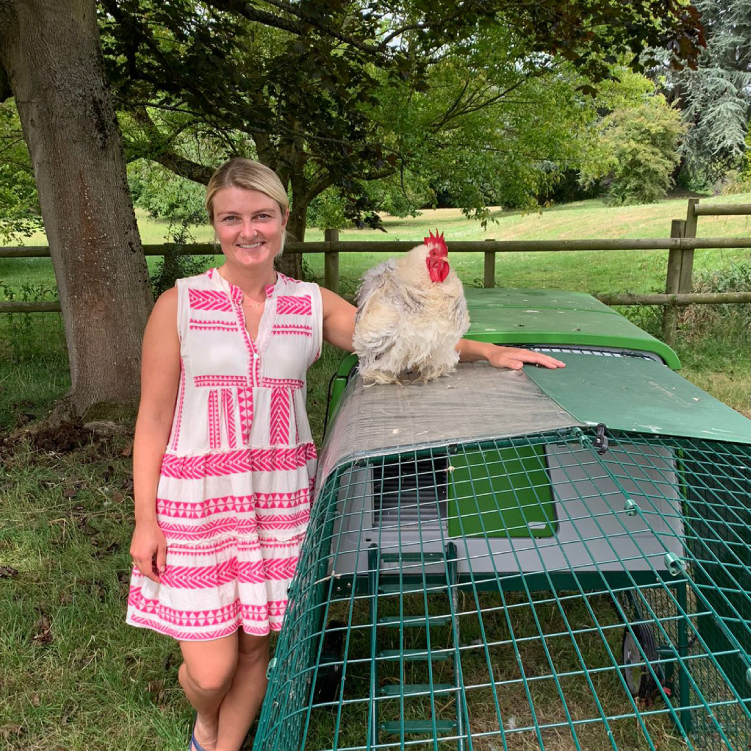 Claudia Audley behind Omlet Eglu Cube Chicken Coop
About Claudia Audley
Claudia Audley has been keeping and breeding chickens for over 22 years, and has extensive experience in keeping and caring for happy, healthy chickens. Bury Green Poultry was started in 2015 and since then Claudia has provided expert advice to thousands of people in her online chicken keeping community. Omlet is delighted to partner with Claudia to offer a free, online workshop on chickens moulting, covering all the useful tips and tricks they need to keep their own happy and healthy hens!