Things You Should Know Before Keeping Chickens
THURSDAY, MAY 19TH, 12:00PM (EST)
The online event starts in...
What will be covered:
Before You Even Start - Local Laws

Choosing the Right Breeds

Proper Brooding Setup

Coop Size

Predator Protection

Health and Nutrition

Benefits of Raising Poultry

Educational Resources/Wrapping up
About the Host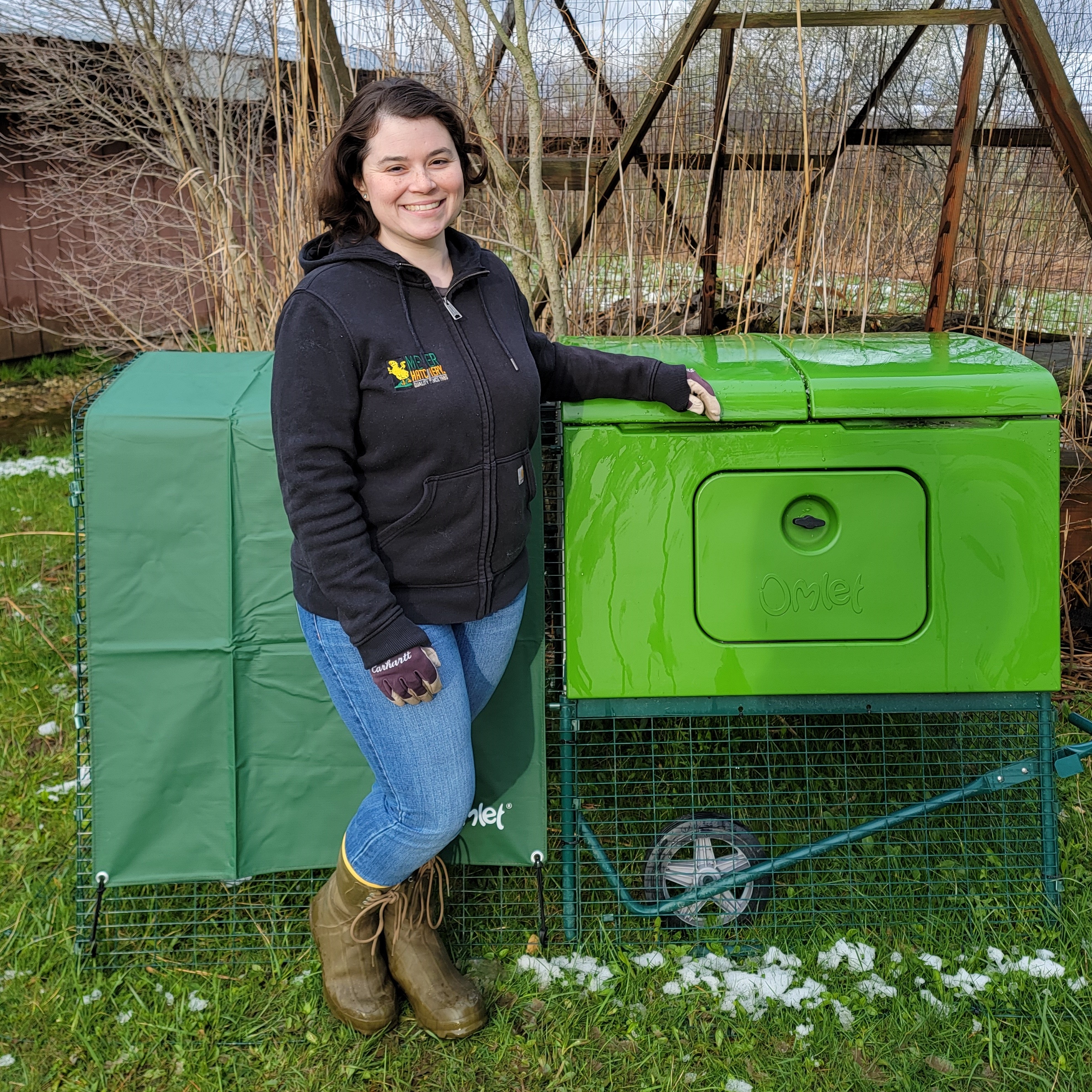 Jess Nestor has been an employee with Meyer Hatchery for 4 years and has a plethora of chicken keeping advice!
Jess has been an invaluable and creative part of the Meyer Hatchery team for 4 years. Though Jess started on the Customer Service Team in 2017, she quickly found a passion for video and has become the driving force behind Meyer's YouTube channel. Jess has a talent for visually connecting with and educating customers, which has led to the exponential growth of the channel. While Jess is full of big and innovative ideas, her flock of chickens is mostly comprised of bantam chickens which she raises in her Omlet Eglu Cube Coop as well as ducks and quail.
Look out for an email after the webinar with an
exclusive Omlet promo code!
---
Frequently Asked Questions