Climbing Enrichment: The Ultimate Guide to a Happy Cat
WEDNESDAY, JUNE 22ND, 7:30PM (EST)
The online event starts in...
Our online event will cover the topics below :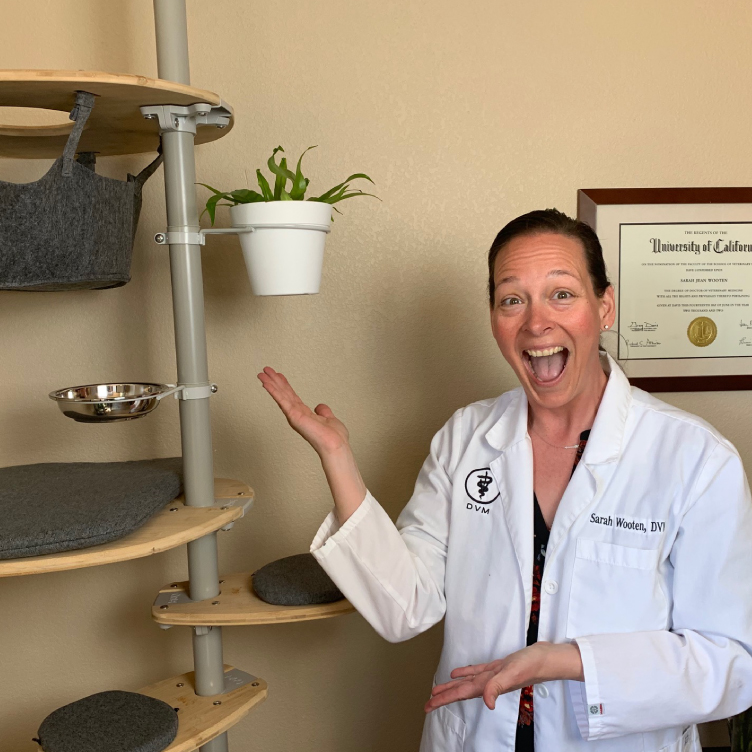 Dr. Sarah Wooten in front of Omlet Cat Tree
About Dr. Sarah Wooten
I am a 2002 graduate of UC Davis School of Veterinary Medicine, and a member of the American Society of Veterinary Journalists. I have 16 years of experience in small animal general practice, and 10 years experience of writing and speaking. You may have seen me speak at veterinary conferences or at veterinary schools in the states or internationally, including Fetch, VMX, AAHA, AVMA, Canwest, and WVC to name a few. I also love love love talking to pet parents and sharing information that will help you be a better pet parent - it's why I went to vet school in the first place! I am very excited to be hosting my second Omlet online event on how climbing can help with cat enrichment and overall health and will feature Omlet's Indoor Cat Tree.