Fido Studio Dog Crate by Omlet
The Fido Studio is a dog crate like no other dog crates! Beautifully designed, extremely comfortable and with inbuilt storage for your pup's favorite things, it'll be your dog's go to space long after puppyhood.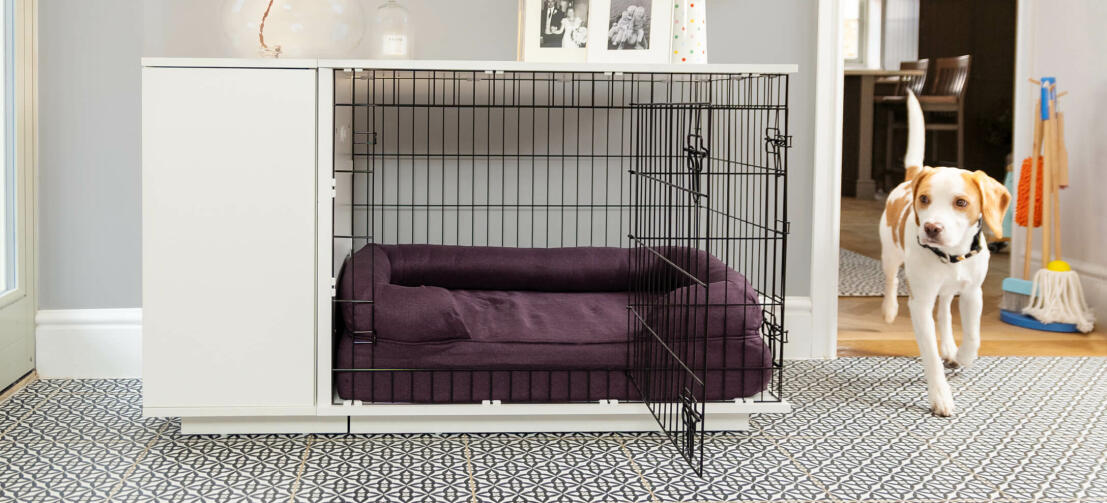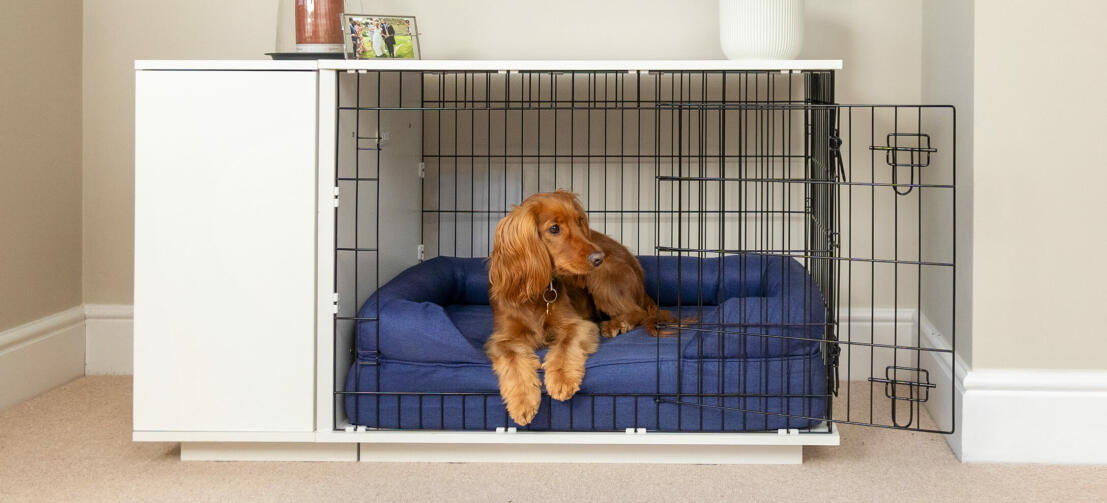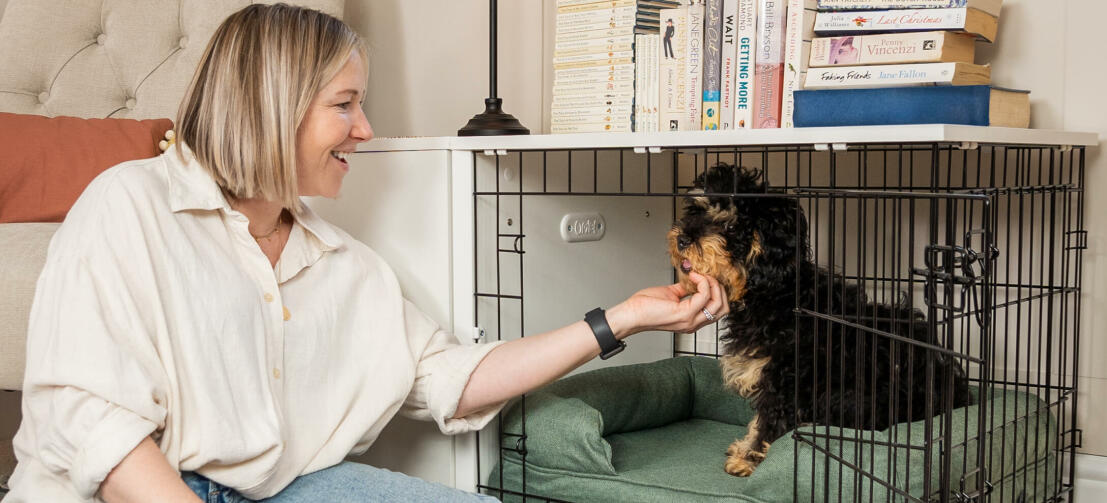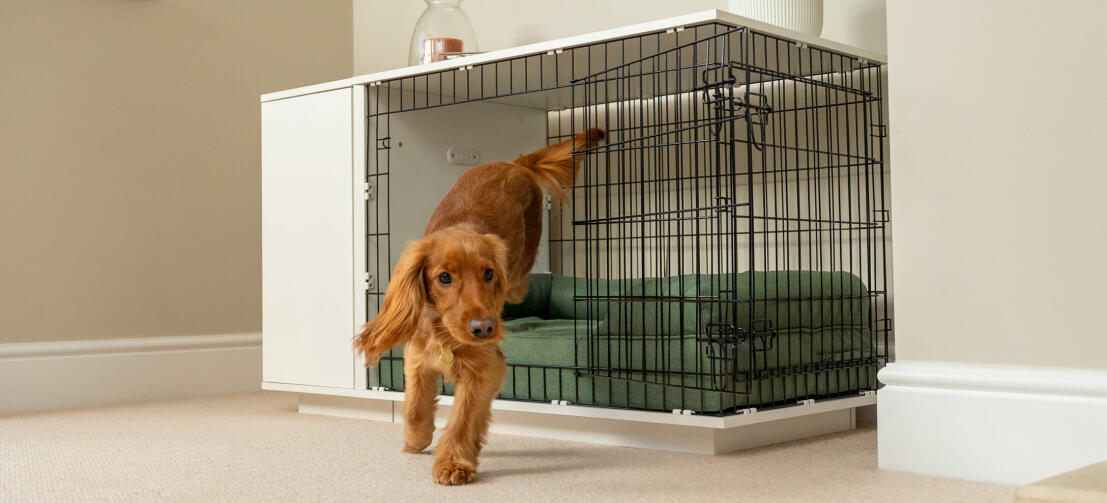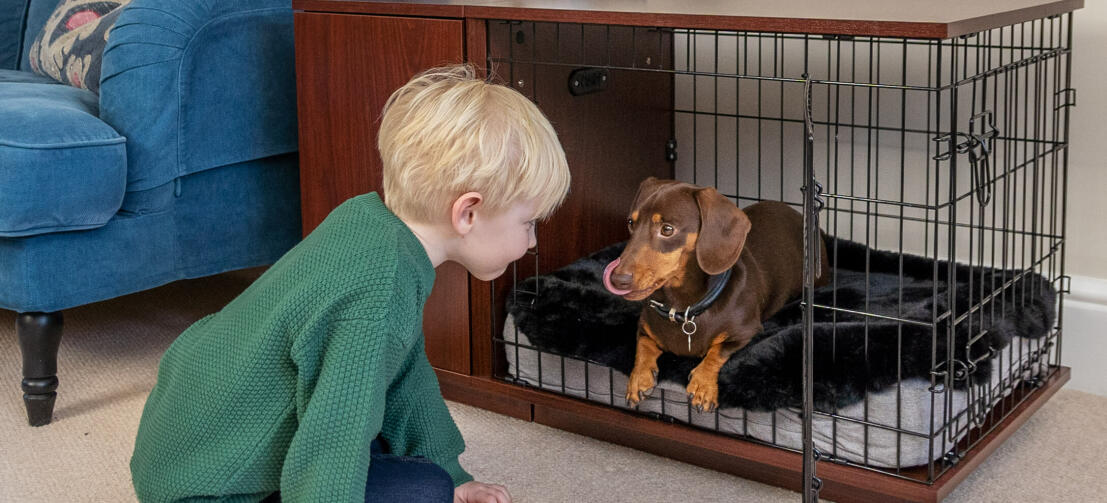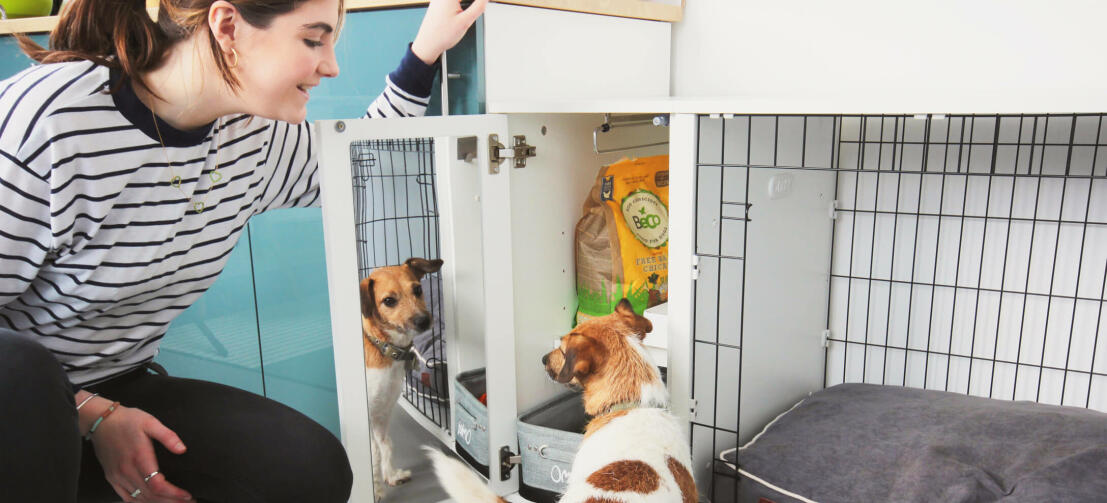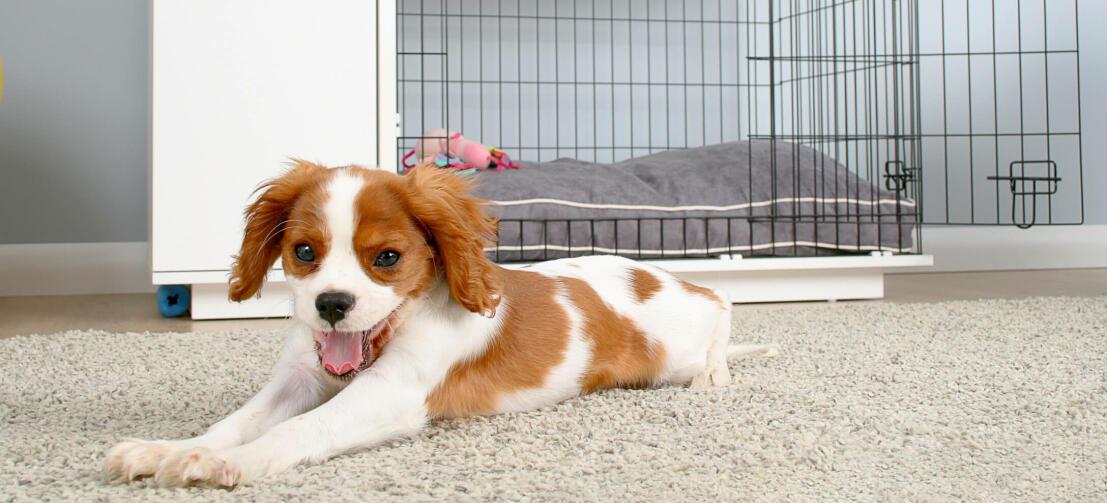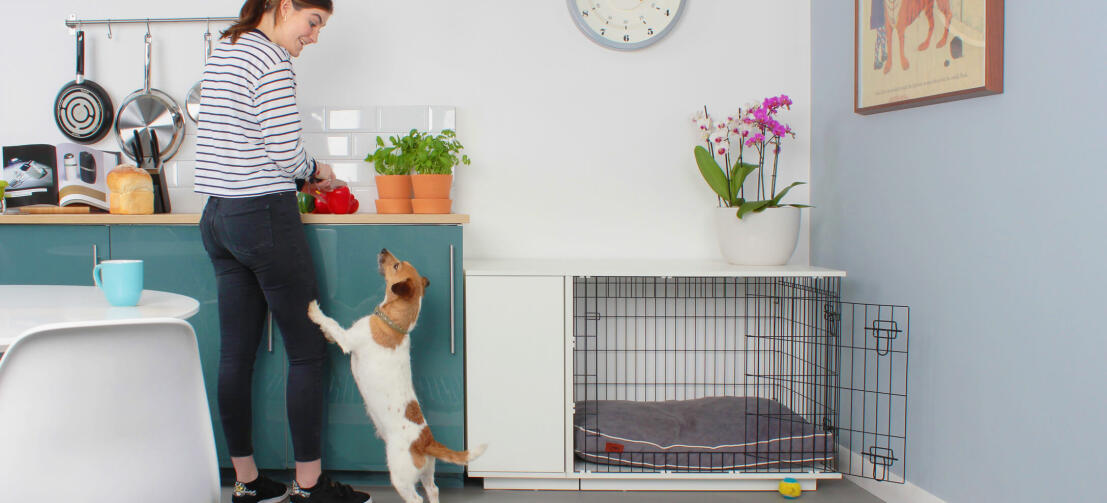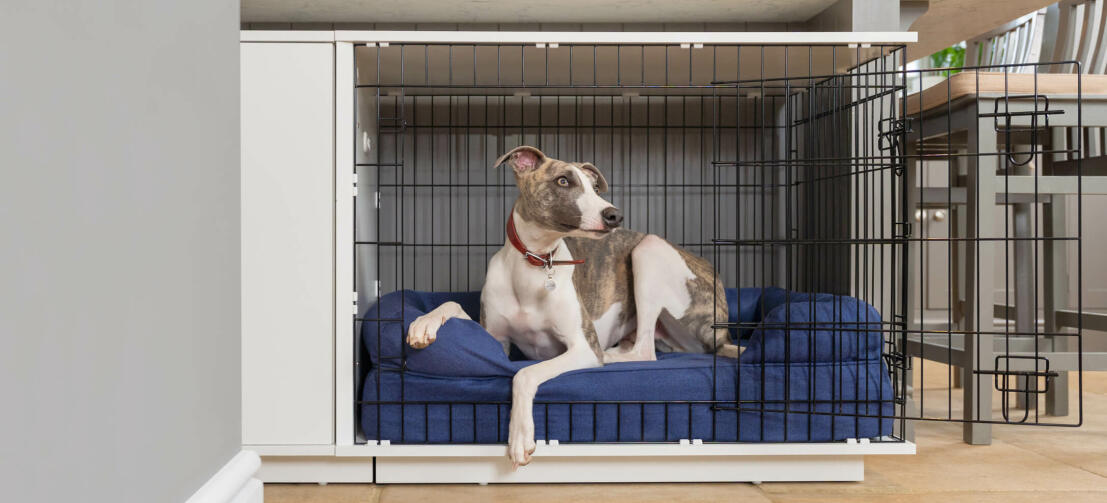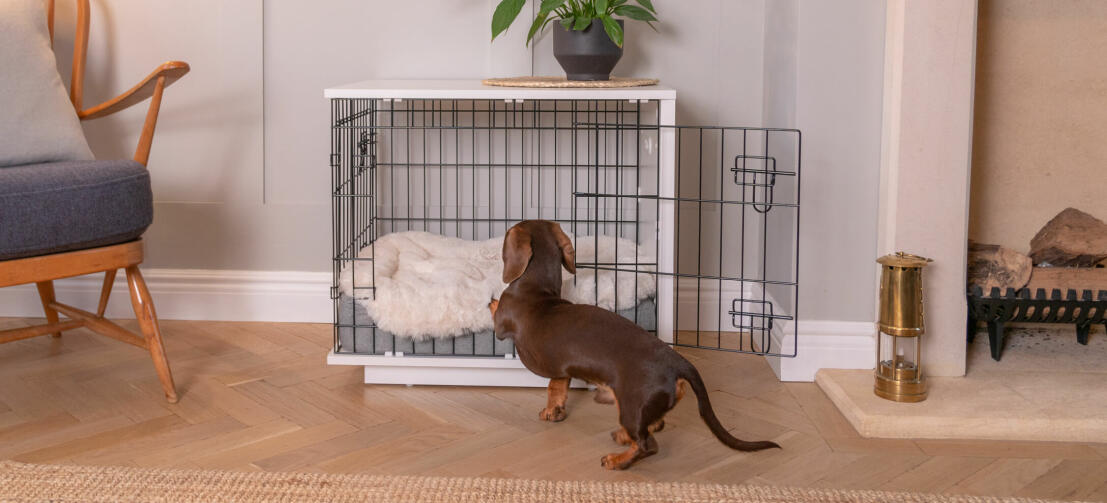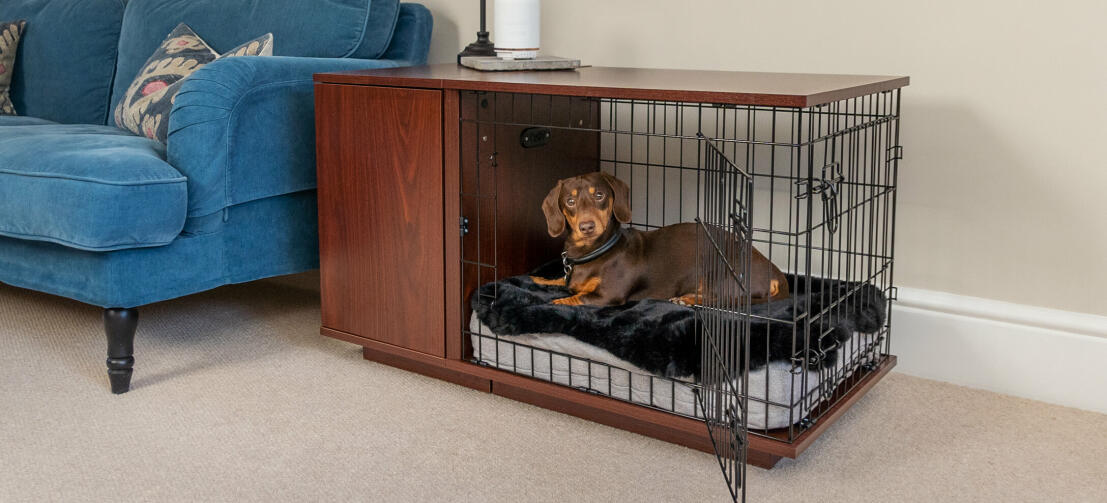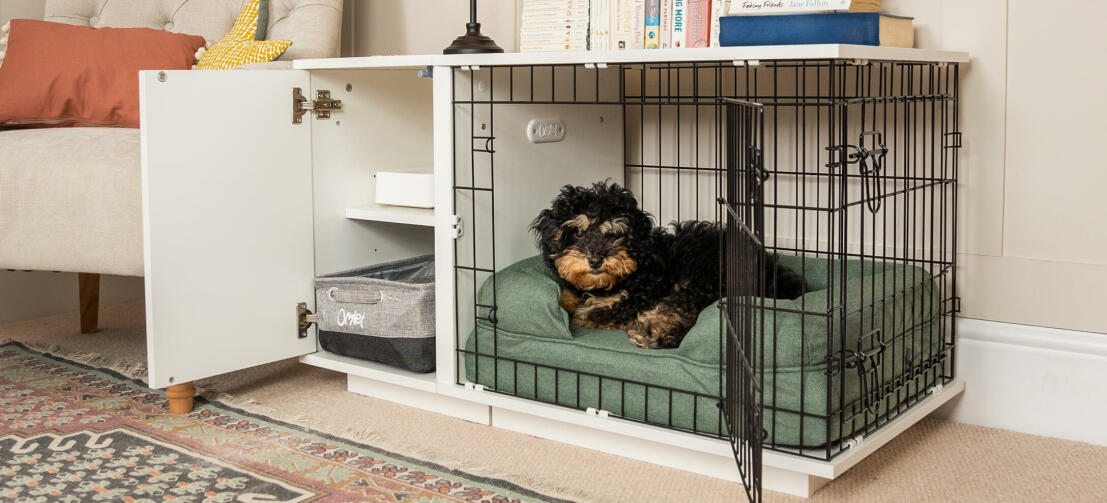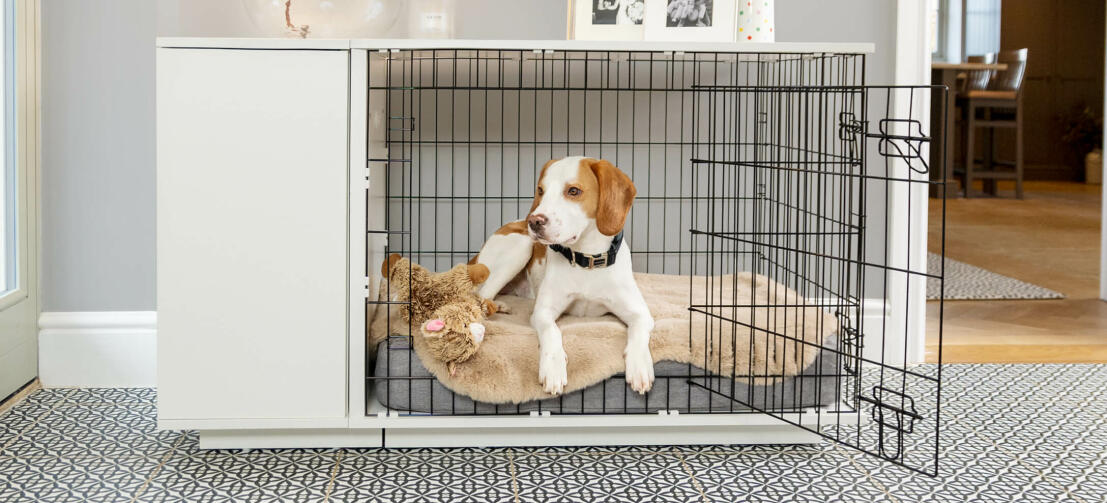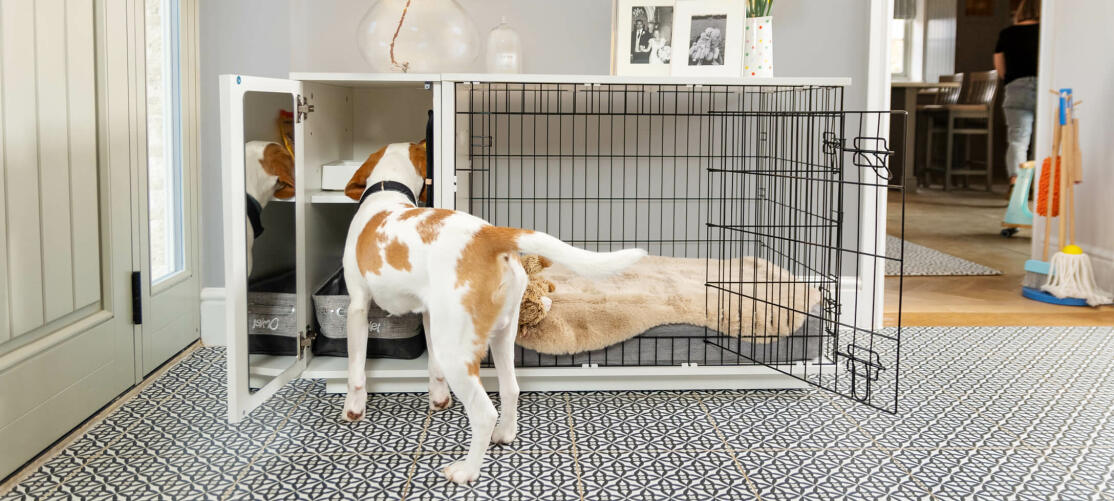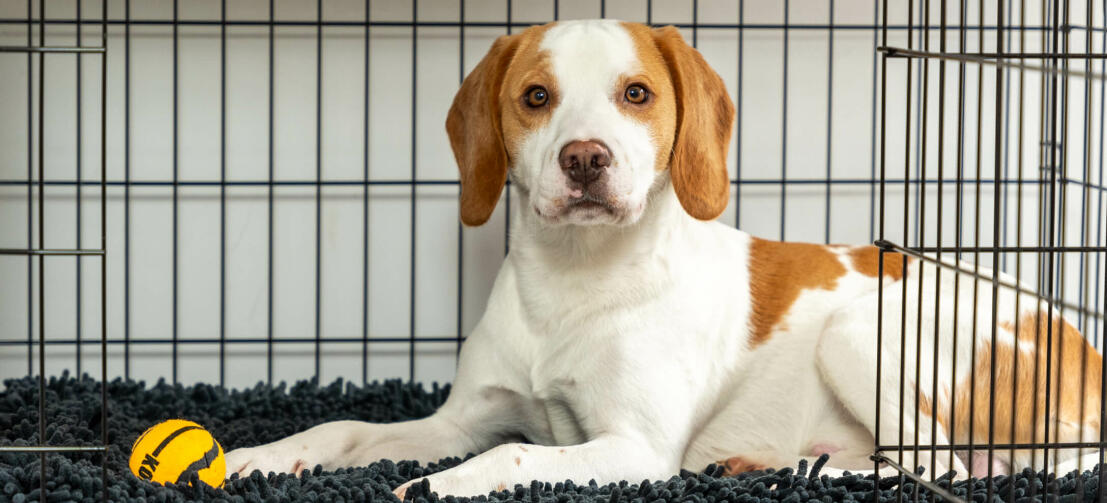 Choose Your Fido Studio Dog Crate by Omlet
A Home Within the Home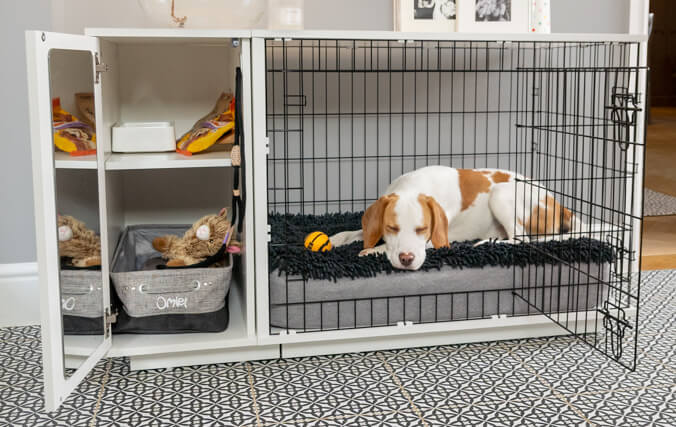 The Fido Studio is the perfect place to return to for some well deserved peace and quiet.
As much as your dog loves chasing toys down the hallway, snuggling with you on the couch and heeling at your side around the house, it's important to give them a space in the home that is just theirs.
A comfortable crate like the Fido Studio represents a place of security for your dog, somewhere they know they can return to for a peaceful nap, or when things get a bit overwhelming. This is extremely helpful for puppies, but dog's of all ages will benefit from this extra insurance, especially in busy households with children and other pets.
The Dog Crate You'll Never Tire Of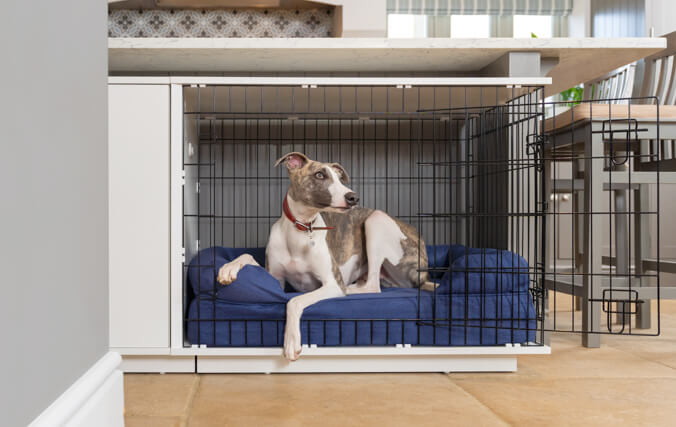 This is the dog crate you will want to have on display in your home!
Forget frumpy, uninviting dog crates that quickly get discarded to the back of the garage! The Fido Studio is designed as a beautiful and modern piece of furniture, so that you can make your dog's space truly part of the home.
The furniture-grade materials and style of the Fido Studio harmoniously fits any decor so you will never get sick of seeing it in your home, making it a much more economical and sustainable solution that your dog will enjoy long after they complete puppy school.
A Crate of a Lifetime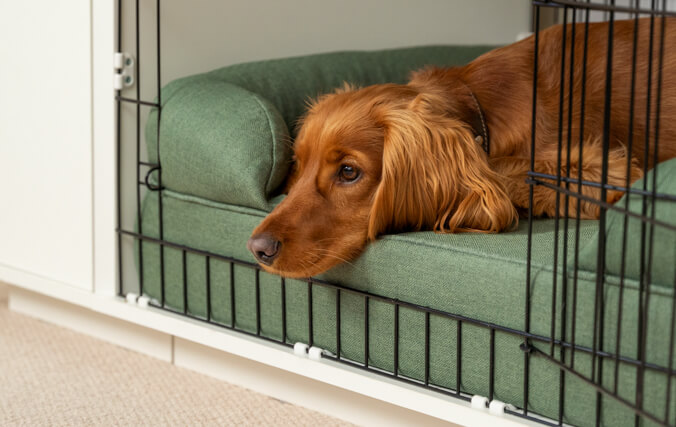 The Fido Studio will be your dog's favorite place throughout their life.
Vets and professional dog trainers all over the world recommend using a crate to housetrain your puppy. In fact, if you've bought your puppy from a breeder, it's likely they have already used a crate and recommend you continue doing so.
The main benefit is that a dog crate gives your puppy a safe space within your home, a place where they can relax within the hustle and bustle of a new environment, and take pride in. This makes potty training a lot easier, and allows the puppy to quickly become confident in the family.
However, dogs of all ages have a deep rooted desire for a safe and snug space to curl up in, and the subtle but stunning design of the Fido Studio means you'll be happy for your furry friend to keep their crate long after puppyhood.
6 Reasons To Buy From Omlet

180 Day Money Back Guarantee

Free shipping over $100

2 Year Warranty

Excellent Customer Service

Secure Payment

Over 17,000
5 Star Reviews
Perfect With Your Pup's Favorite Bed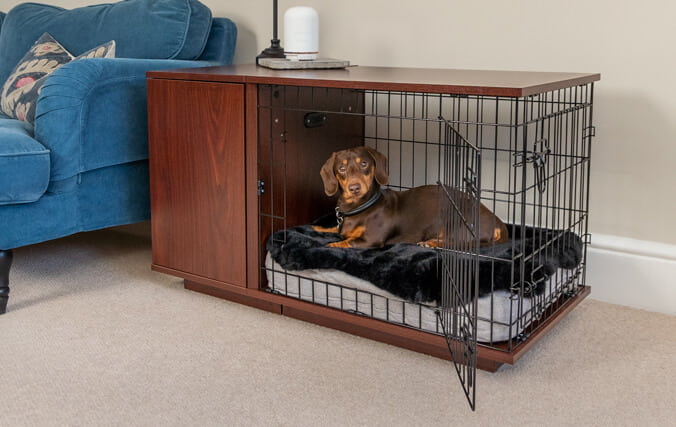 Make the crate extra inviting and comfortable with a cozy, comfortable dog bed.
Your canine companion deserves nothing but ultimate comfort! That's why the Fido Studio is compatible with practically all dog beds to support a deep, restful sleep every day.
Omlet's Topology Luxury Dog Beds with customisable easy clean toppers, as well as the amazing Memory Foam Bolster Dog Beds fit perfectly into the crate.
Woof-Course Your Dog Needs a Closet!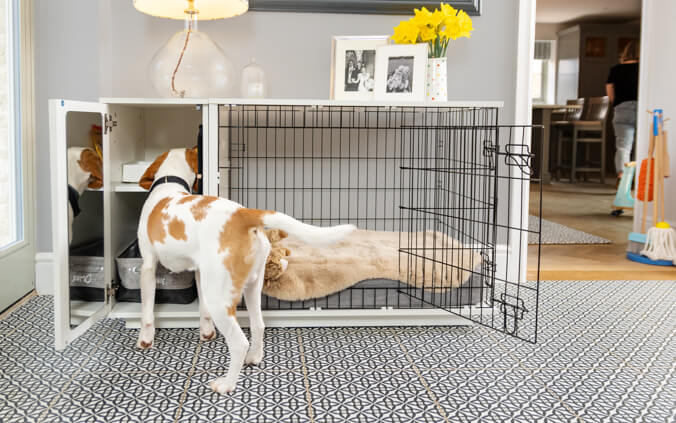 You can store all your dog's things in the optional Fido Studio closet.
Tired of finding your dog's coat discarded on the floor, tripping over leashes by the back door and finding half empty treat bags in every drawer? We've got you covered!
The Fido Studio closet is the perfect place to store all your dog's favorite things. Beautifully integrated into the dog crate, it's an elegant and incredibly practical solution.
Customize your closet with amazing dog crate accessories like:

Shelf
Clothes rail or hooks
Mirror
Fitted storage box
Matching food bowls
More Pawsome Features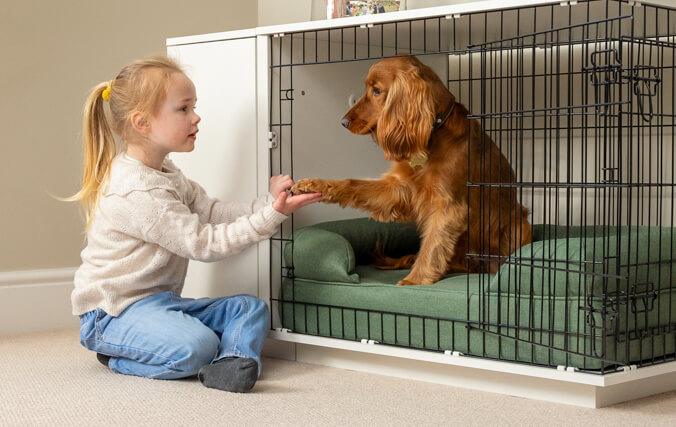 The Fido Studio has been designed with both you and your dog in mind.
While the idea behind the Fido Studio is simple: a comfortable and safe space for your dog with a great looking design that will fit in any room of the house, the crate also has lots of features that make it uniquely clever and user friendly:
Sleeping off the ground reduces disturbances and nasty drafts
Smooth surfaces for easy cleaning
Tough, plastic tray sits under the bed to catch any spills
2 wide doors can be placed on either side
Easy to use latches to secure the doors in place
Added space on top of the crate for decorations
Ready to create your own ...

---
Frequently Asked Questions
Verified Reviews - Fido Studio Dog Crate by Omlet
---
Customer Images - Fido Studio Dog Crate by Omlet - 29 of 57
Related Products