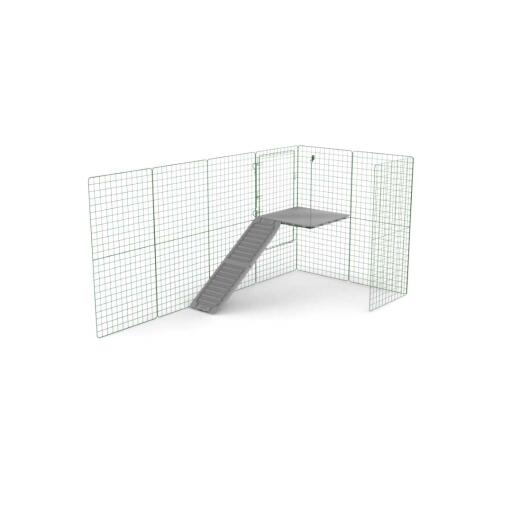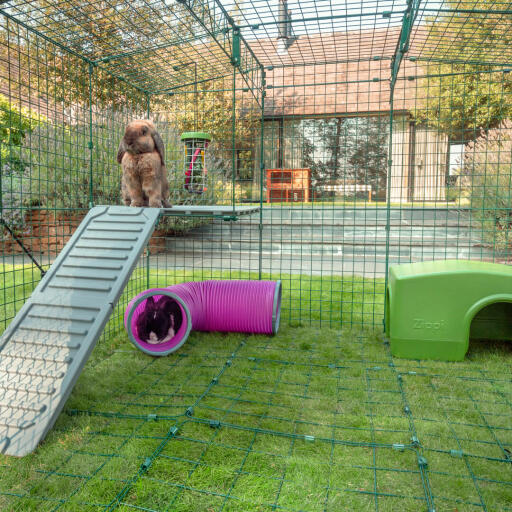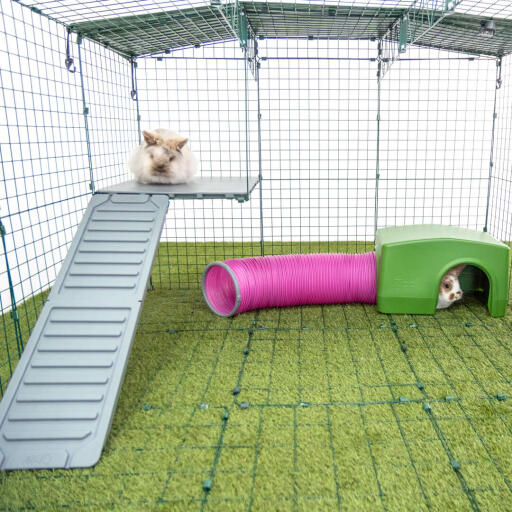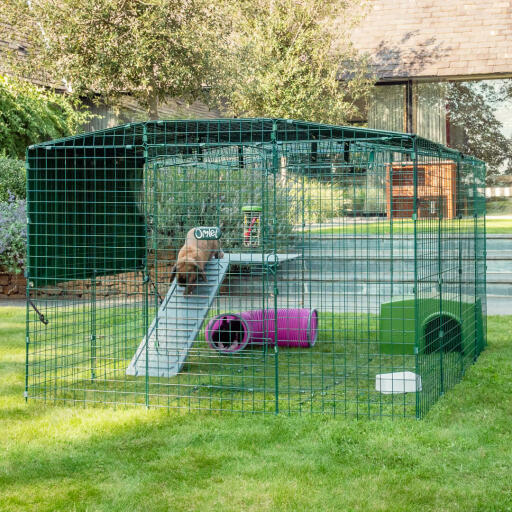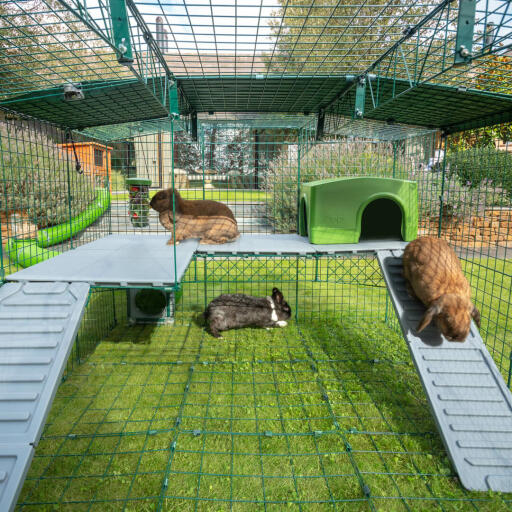 Give your rabbits more space
with Zippi Rabbit Platforms from Omlet. Designed to easily clip onto Zippi Runs, these strong platforms enrich your bunny's run with
new areas to explore.
Hopping up and down the ramp will strengthen your pet's muscles and adventuring up to the new level will stimulate their mind. The Zippi Rabbit Corner Platform contains one panel, to be positioned in the corner of a Zippi Double Height Run, with a ramp for your rabbits to climb up, and a support wire to attach it to the roof of the run for extra stability. The Zippi Rabbit Corner Platform is a great starting kit for rabbits, you could even hang a Caddi above the platform to encourage them up for a tasty treat.
Note: Allow two run panel lengths (3 ft. 1 in) for the rabbit to safely run down the ramp.
Find out more about Zippi Rabbit Platforms
here
.
Dimensions Floor panel space: 1 ft. 7 in. x 1 ft. 7 in Ramp: 2 ft. 9 in. x 9 in. Panel thickness: 1 in.
$82.00 Ex Tax
Checking stock in our warehouse...
If you would like to be notified when it becomes available, please enter your email address below.
Packed Product Details
Weight: 3.220 kg
Height: 8 cm
Width: 50 cm
Length: 51 cm
Product SKU: 25909
Latest Product Reviews For Zippi Rabbit Corner Platform
---
Customer Images - Zippi Rabbit Corner Platform