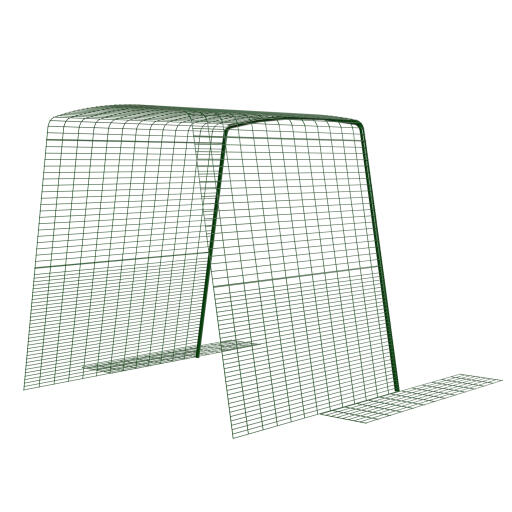 Eglu Cube Chicken Coop Raccoon Resistant Run - 3ft extension
Read 1 Review
Checking stock in our warehouse...
$150.00
Need space for your hens? Adding onto your Eglu Cube's attached run is quick and easy with our run extension kit. Add 3 feet of space at a time to extend your attached run as much as you'd like. Assembly is quick and easy, and no tools are required.
The lower mesh of our run extensions features a tighter pitch to prevent predators such as raccoons from reaching their paws through to your flock. And, like all of our chicken runs, extension panels come complete with anti-dig skirting.
Run extensions:
Easily add more space quickly and safely
Can be added at any time
Add extra protection against predators like raccoons
Eglu Cube Chicken Coop Raccoon Resistant Run - 3ft extension
This run is amazing, not only is it great to stop predators but it is exceptionally made!!! Thank you Omlet! Great product!
Review for:
Eglu Cube Chicken Coop Raccoon Resistant Run - 3ft extension
Write a Review