Feeding
Keep all your food scraps and kitchen roll, tissues and card etc. in an aerated container (kitchen caddy) in your kitchen. Empty into the wormery as often as possible, at least every other day should do the trick.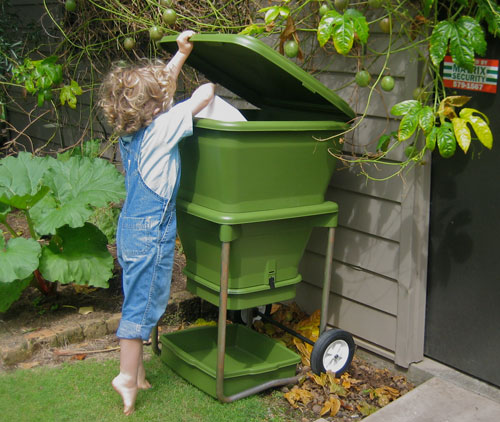 Empty your kitchen caddy into the Hungry Bin regularly!
Check the Temperature
For maximum worm munching the temperature in the wormery needs to be about
15-25degC
, worms don't generate much heat so just judge it on the outside air temperature. If it's really hot, move the wormery into a shady spot and check that the bedding is moist – you may need to add water. In really cold weather, you might have to insulate the wormery or bring it into a garage or garden shed.