Luxury Dog Beds
In the lap of dog luxury, only the Omlet luxury dog beds stand out. Discover opulence for your dog with our high performance memory foam mattresses that deliver the ultimate in pet comfort. Luxuriously appointed toppers and covers that are easy-to-clean make the luxury dog beds the last bed your dog will ever need. Don't just give your dog a bed, give them luxury!
---
Topology Luxury Dog Beds
Luxury dog bed with zip on toppers for hygiene and ease
From $115.00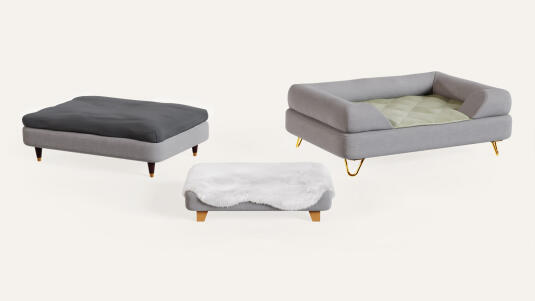 Bolster Luxury Dog Beds
Memory foam dog bed in a range of vibrant colors
From $105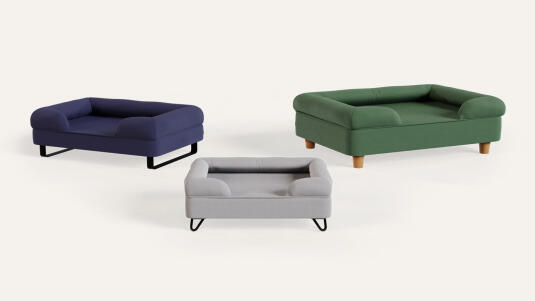 Why buy a luxury dog bed designed by Omlet
At Omlet, we're dog people and we understand you are, too. We believe that dogs deserve the same luxuries in life that we enjoy so we carefully designed our luxury dog beds to provide unparalleled comfort with high quality materials that are easy-to-clean and care for. Upgrade your dog's sleep with a variety of toppers or covers and elegant feet options to match the luxury of your own home. Our product engineers take pride in creating unique comfort solutions and we invite you to create the perfect luxury dog bed for your furry friend.