Pet Beds
Omlet Pet Beds are innovation meeting comfort. Dogs and cats alike will discover their dreamiest sleep ever on our variety of plush, durable and supportive creations. We are pet parents too, so we designed our pet beds with first hand knowledge of what you and your pet want most. Comfort, quality and ease of use are the key ingredients in making every Omlet pet bed. And since pets come in all shapes and sizes we designed our pet beds that way too.
---
Topology Dog Beds
Luxury dog bed with zip on toppers for hygiene and ease
From $115.00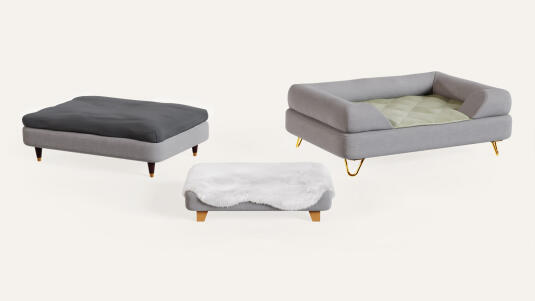 Bolster Dog Beds
Memory foam dog bed in a range of vibrant colors
From $105.00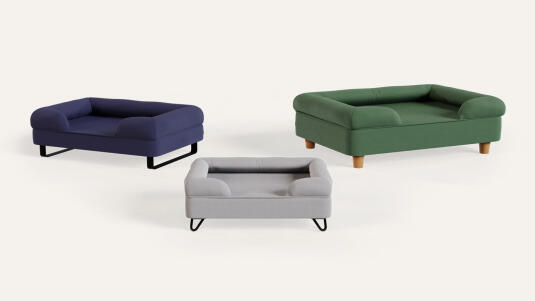 Donut Cat Beds
Super squishy faux fur cat bed with designer feet
From $36.00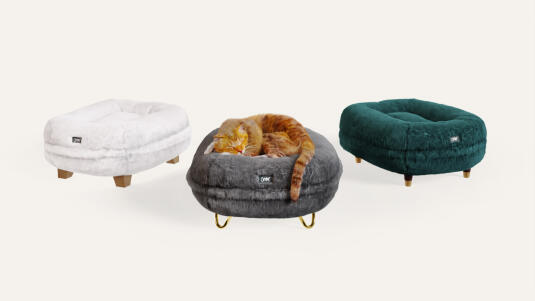 Bolster Cat Beds
Memory foam cat bed for support and style
From $105.00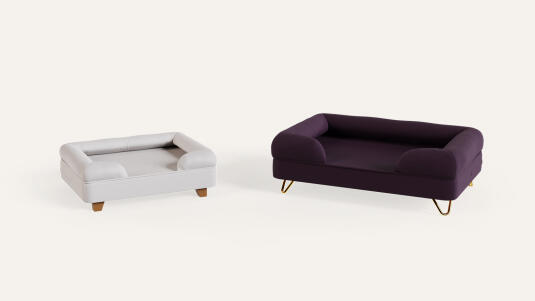 Why buy a pet bed designed by Omlet
At Omlet, we're pet people and we understand that one style pet bed won't suit all animals. So we carefully engineered our pet beds to provide a combo of comfort and durability that will support any pet of any size. Our high quality materials are easy-to-clean and engineered to last and we take great pride in creating unique and customizable comfort solutions for any pet you call family! We invite you to create the perfect pet bed for your furry friend.