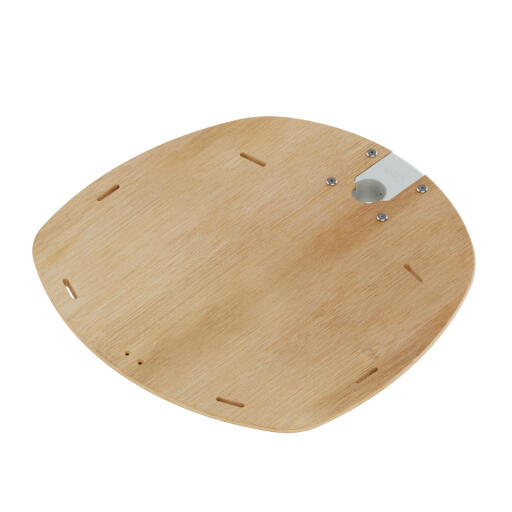 Freestyle Cat Tree - Platform with Bracket - Bamboo
Checking stock in our warehouse...
$56.00
The Freestyle Cat Tree from Omlet is a strong floor to ceiling cat play system that can be customised to suit your cats and your home. Choose from a wide range of fun, practical and durable accessories to create a cat tree system that encourages your pets to live out their natural instincts to scratch, jump, climb and play.
These durable bamboo platforms can be placed at any height on the vertical poles, providing your cat with a safe space to sit and look out over their surroundings. Keep as they are or add a comfortable woven cushion or cosy den to give your cat a new favourite snoozing spot.
Attach the platform at any height on a vertical pole using the included bracket.
Freestyle Cat Tree - Platform with Bracket - Bamboo