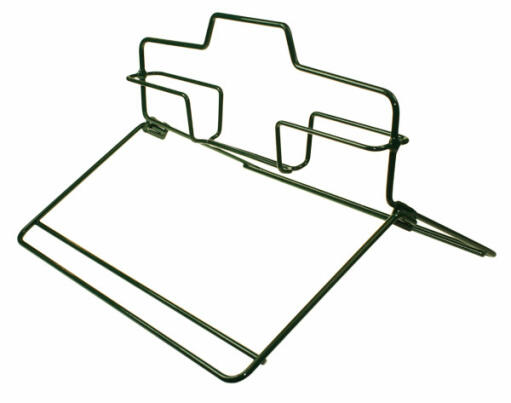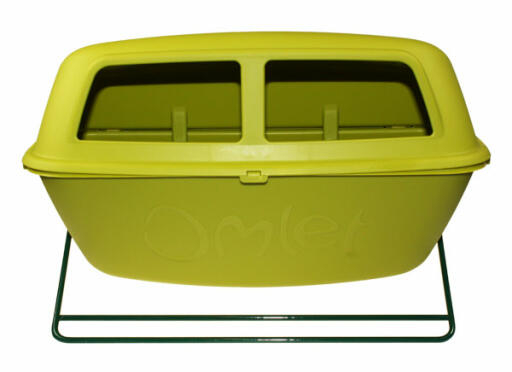 Checking stock in our warehouse...
$20.99
Don't have an Eglu run but want to treat your chickens to the finest feeders and drinkers in town? With this new and improved specially designed stand you can use the popular Eglu Go Feeder and Drinker in any run, enclosure, or chicken shed, making your hens very happy indeed. Already the proud owner of a Go Feeder and Drinker? You can buy the stand on its own, but if you haven't yet eggsperienced the joys of our favourite feeder and drinker we also offer the stand as a package for your convenience, and it's cheaper than buying the products separately. And don't forget that our feeders and drinkers have a large capacity, are dishwashable and reduce mess and spillages...what more could you ask for? Please note: The stand will arrive in two parts and they simply need to be slotted together. Feeder and Drinker not included.
Feeder Drinker Stand - Eglu Go
I purchased this stand to hold the drinker and feeder purchased at the same time as the chooks filled my old ones up with debris when cleaning the run, problem solved.
Review for:
Feeder Drinker Stand - Eglu Go
The reviewer has 2-4 Sussex pets
Bought this mainly to have a second lot of feed and water available, to avoid squabbling. The stand works, the idea didn't! The chickens seem used to the idea of their feeders hanging on the walk-in run, and regarded the stand with great suspicion. But as chicken keepers will know, it's always good to have options, particularly when you are introducing new hens.
Review for:
Feeder Drinker Stand - Eglu Go
The reviewer has 4-6 Hybrids pets
Not compatible with the rest of my order.
Great idea but I bought it to go with the cube drinker, shown as a related product so thought they worked together, they don't. Had to get the hooks drilled and modified to HD the drinker on. Very annoying but still a good product.
Review for:
Feeder Drinker Stand - Eglu Go
The reviewer has 10+ Mixed pets
I purchased the feeding stand due to not having a strong fence to attach the feeder & waterer to , I carry it out to my buff Orpingtons every morning filled with their food & drink & carry in every evening to deter rodents. The girls don t mind at all popping their heads through the feeder lid , & it is very sturdy as they have climbed onto the feeder a few times & they are big girls Would highly recommend
Review for:
Feeder Drinker Stand - Eglu Go
The reviewer has 2-4 Buff Orpingtons pets
These are a good idea, but I find the water and food holders are rather too big for my Silkies, who have to perch on the edge in order to use them, so I cannot use the food cover. The widths are not quite right and the holders do not clip onto the stand securely and usually get knocked off. This is still better than trying to clip the holders onto to run, which I found very awkward and involved grovelling on the ground!
Review for:
Feeder Drinker Stand - Eglu Go
The reviewer has 2-4 Silkies (in this run pets
Read more reviews