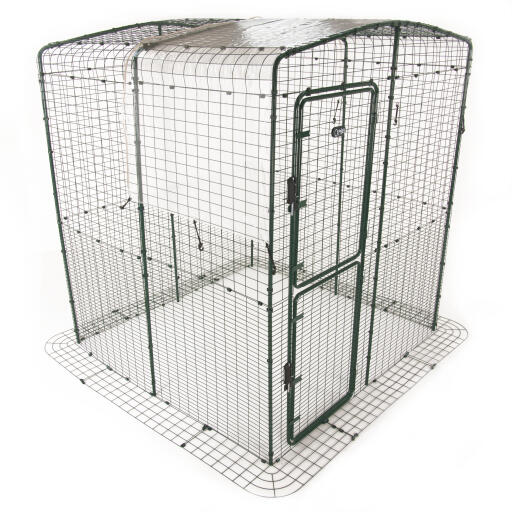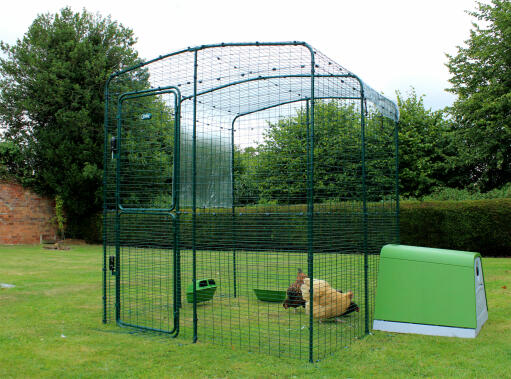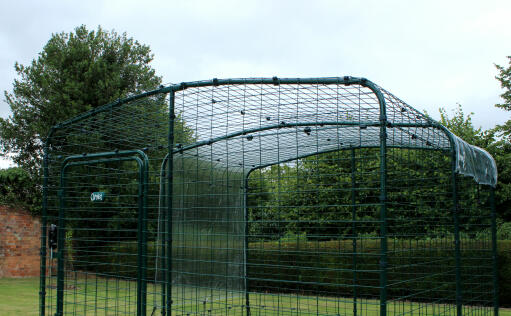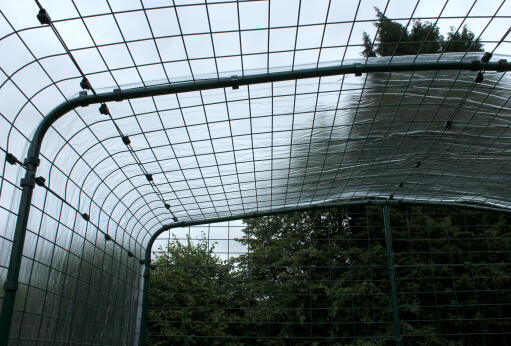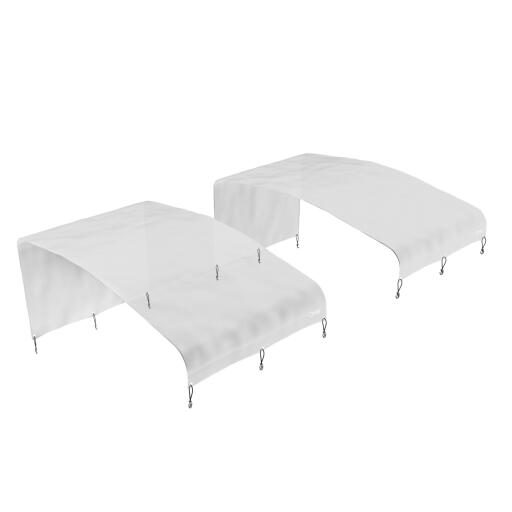 Clear Tarp with Gutter Edge for Walk in Run – 9ft - Twin Pack
Checking stock in our warehouse...
Designed to fit anywhere on the Walk in Run, Clear Tarps provide your chickens with a covered area sheltered from the wind and rain. A PVC rope edging ensures a waterproof overlap when using both covers together.
These tarps are made from clear plastic to allow for visibility and natural light, while keeping out precipitation.
Tarps each measure 37.4n x 116.9in and can be attached to the top or sides of your Walk In Run. Weather-resistant bungee hooks are included to securely fasten the tarps to the wire of the run.
To connect multiple tarps: Overlap tarps with roped edging facing away from typical wind direction, or facing downhill if on a slope. (Recommended spacing = 2in).
Please note: Exact material and eyelet construction may vary.
Clear Tarp with Gutter Edge for Walk in Run – 9ft - Twin Pack