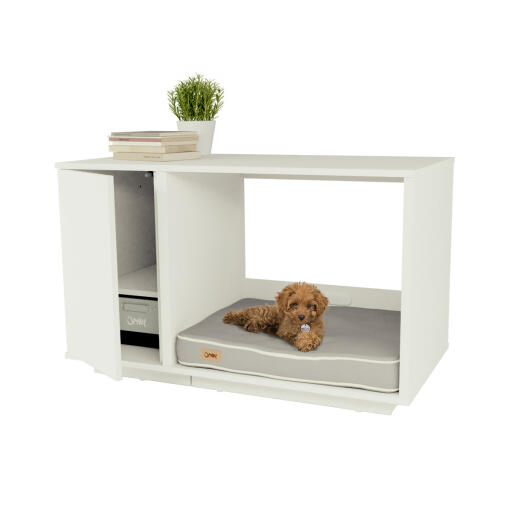 Checking stock in our warehouse...
$291.00
Fido Nook 24 Dog House with Closet - White
This is such a great concept and gets a lot of compliments from visitors to my home and puppy loves his nook! I really disliked the look of a dog crate stuck In the middle Of a room so this nook was the perfect solution for me as it integrates the crate within a piece of furniture so it doesn't look out of place in our kitchen. The cupboard was a great addition to store all things puppy in one place. Took a few hours to assemble (on my own) however I found it simple and instructions were clear. Highly recommend this product.
Review for:
Fido Nook 24 Dog House with Closet - White
Write a Review