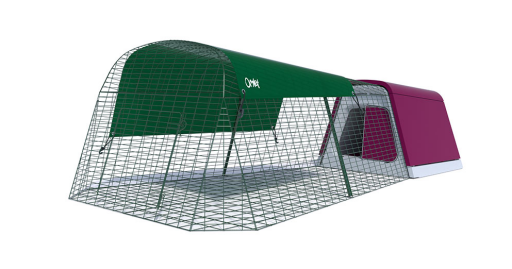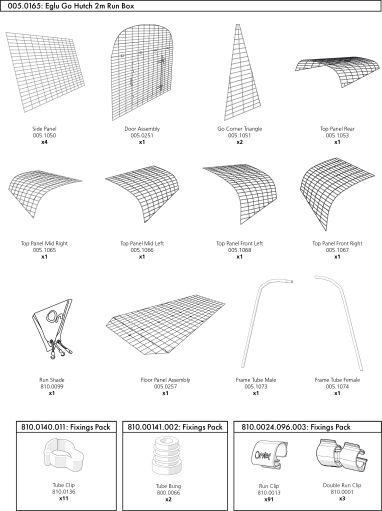 The Eglu Go 6ft Run with Underfloor Wire is perfect for your rabbits to enjoy a hop around and some fresh air. The underfloor wire ensures you can relax knowing that even the most intrepid of bunnies won't tunnel out during the night!
The biggest benefit of having a run attached to your hutch is your pet's freedom to go in and out as it pleases, according to its own routine. As a result, your pet will be happy, relaxed and easier to handle.
Run only. Hutch not included.
Looking for an Eglu Go Hutch? Click here.
Please note that we are currently sending out two types of underfloor mesh, so depending on the size of the run you choose there is a possibility you might receive two different types of mesh. This will not affect the structure of the run or the way your pets use it. If you have any questions, please don't hesitate to contact our customer service team.
Patent Pending. Design Registered.
$217.00 Ex Tax
Checking stock in our warehouse...
If you would like to be notified when it becomes available, please enter your email address below.
Buy as a bundle...
Bundle Price: $812.00 Ex Tax
Related Products...
Latest Product Reviews For 6ft Run with Underfloor Wire for Eglu Go Hutch
---
Customer Images - 6ft Run with Underfloor Wire for Eglu Go Hutch