Hamsters come in different sizes, colors and hair textures. The Syrian hamster has been bred in captivity for longer than the other available species, and therre s therefore a wider variety of these hamsters to choose from.
Syrian hamsters have been bred in a variety of color types, with the commonest varieties being Beige, Black, Blonde, Brown, Chocolate, Cream, Dove, Golden, Grey, Lilac, Mink, Sable, Tan, and White.
Syrian Hamster breeders have developed many different color varieties
The Winter White is available in Normal (Grey), Pearl, and Sapphire varieties.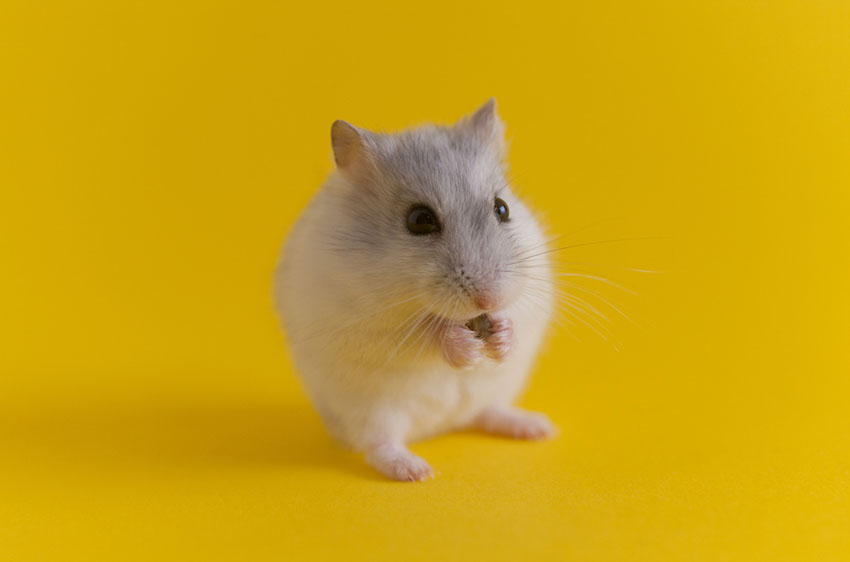 Winter Whites come in three basic color varieties
The Chinese Hamster is only found in Normal (Wild Type) and Dominant Spot types.


The Campbell comes in the following color types: Argente, Black, White, Beige, Fawn, Normal, and Opal.
Syrians have the most color variation, but other species have different varieties too
So far, Roborovskis are only available in their wild coloration of light brown.