Chickens love worms, but the feeling is not mutual. Keep the lid down on your wormery when you're not around to supervise.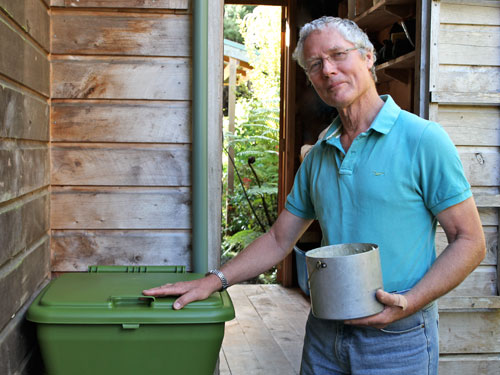 Closing the Hungry Bin will keep your worms safe!
To stop your other pets becoming the main recipients for the scraps that were destined for you wormery, it's best to hang your collection container up in the kitchen somewhere. Finally if you are even slightly tempted to put your cat or dog's poo in your wormery, it's definitely best disposed of by other methods, such as in the dust bin. Even the most Eco household should have it's limits!