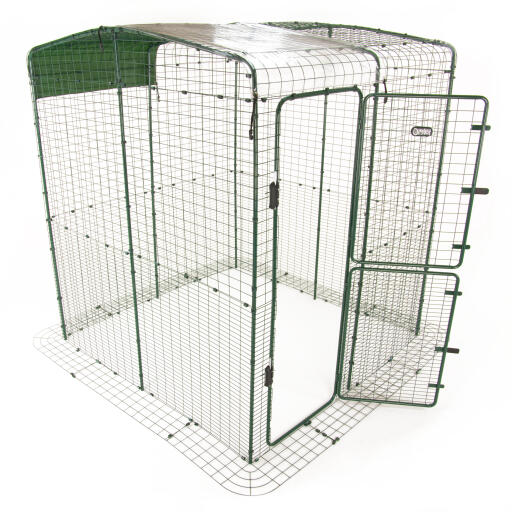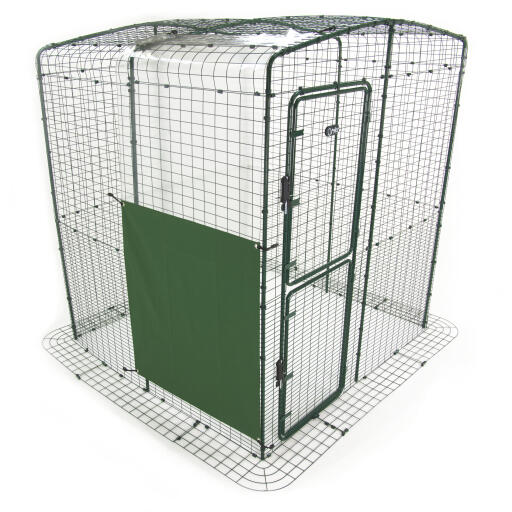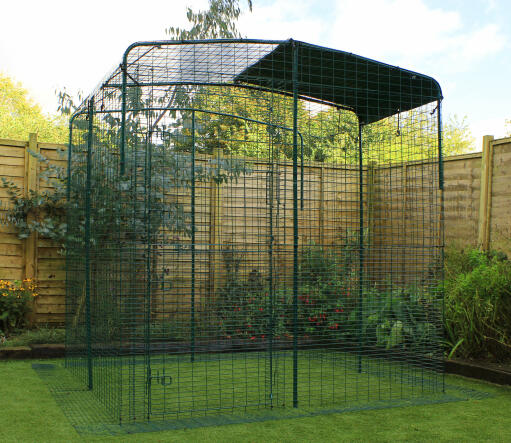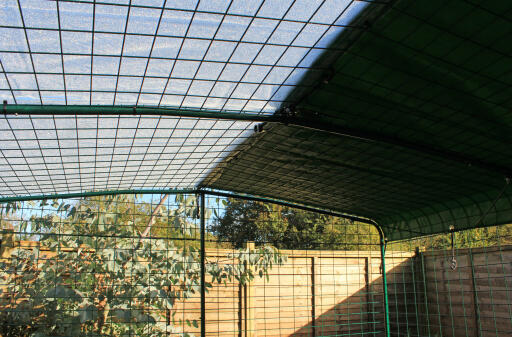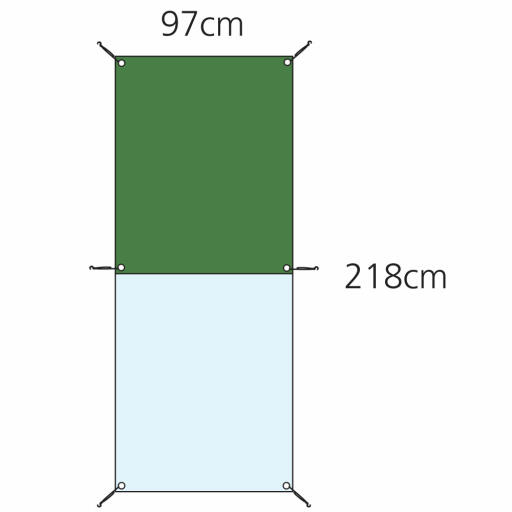 Checking stock in our warehouse...
$50.00
Omlet's new Combi Tarps offer the perfect combination of clear and heavy duty plastic covering for your pet run. The heavy duty half will provide a shady spot when the sun in shining, while the clear half will let the sun through and give your hens a good view. The entire tarp will give protection from wind, rain and snow, so your pets can enjoy their run from season to season. The combi tarp is extremely hardwearing and should last you for years to come. It comes complete with bungee hooks for quick and easy attachment to the run. This tarp measures 38.2in x 85.8in and is suitable for the Walk in Chicken Run and Walk in Cat Enclosure.
Exact material and eyelet specification may vary.
Combi Tarp for Walk in Run - Roof - 6ft
We bought this to give our previously indoor cat some shelter when enjoying her outdoor space,
Review for:
Combi Tarp for Walk in Run - Roof - 6ft
The reviewer has 1 Chinchilla Persian pets
Quick and easy to fix to the run.
I bought this to give my girls some cover from the elements. It was easy to fit and works well. Although designed for the roof I now have it as a side panel in combination with the full cover. Sadly I have nosey neighbours so the full cover gives more privacy but obviously cuts down on light.
Review for:
Combi Tarp for Walk in Run - Roof - 6ft
The reviewer has 2-4 2 rescued disabled d pets
Bought this with our initial purchase. The length is slightly longer than the run top but not by much. The cover material is great but the bungee material does not hold up to Kansas wind/sun. We have had a few of them break on us so far. For more extreme weather I would suggest the thick rubber bungee.
Review for:
Combi Tarp for Walk in Run - Roof - 6ft
brought this item last tuesday and delivered thursday
Review for:
Combi Tarp for Walk in Run - Roof - 6ft
The reviewer has 2-4 pets
The cover is just what has been needed in the bad weather we have had recently so glad I got it
Review for:
Combi Tarp for Walk in Run - Roof - 6ft
Read more reviews