It's easy to underestimate the cost of keeping a cat. Food for two meals a day is the obvious expense, but there are others too, including vet bills, pet insurance, cat litter and cattery bills for the vacation. On average, a cat will cost you around $500 a year to keep, and twice that much in the first year.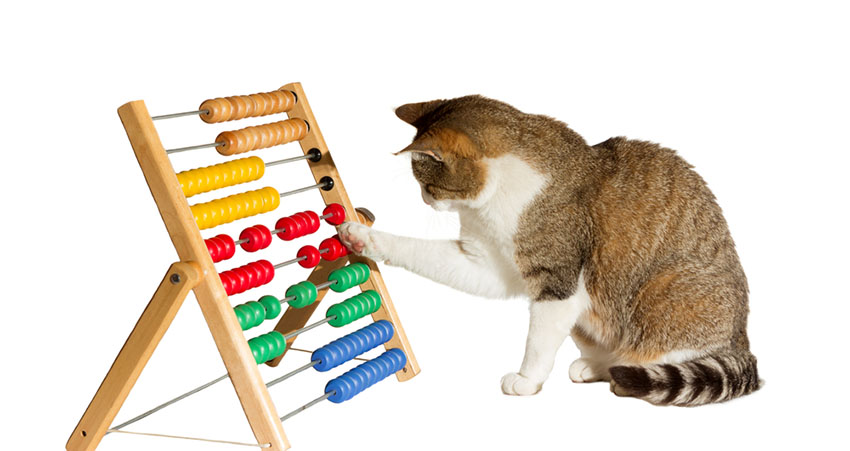 Doing the math - cats cost money, but not too much!
How Much Does It Cost To Buy A Cat?
The cost of a cat or kitten varies. They might be available for free from the local cat rescue, or from someone with a litter of kittens. There may be a small adoption fee from the cat rescue, but any adult cat they give you will have been neutered and wormed, so you'll save money there.
A private owner can charge as much as they wish, but for a non-pedigree it shouldn't be more than $50, probably a lot less.
On the other hand, you can spend a lot of money – thousands of dollars in some cases – on pedigree breeds.
Adopting a Cat or Kitten from a Rescue
The price of cat adoption tends to be in the region of $50-$100, depending on the age of the cat, and depending on where you live. The fee is not charged to line the cat rescue's pockets – it covers the various cat vaccinations (which will cost you a lot more if you source your pet from elsewhere).
Cost of Buying a Pedigree Cat or Kitten
Buying a pedigree cat or pedigree kitten can cost you anything between $200 - $2000. The price will depend on the breed, the animal's parents (a prize puss as a parent will increase the price), and the whim of the seller.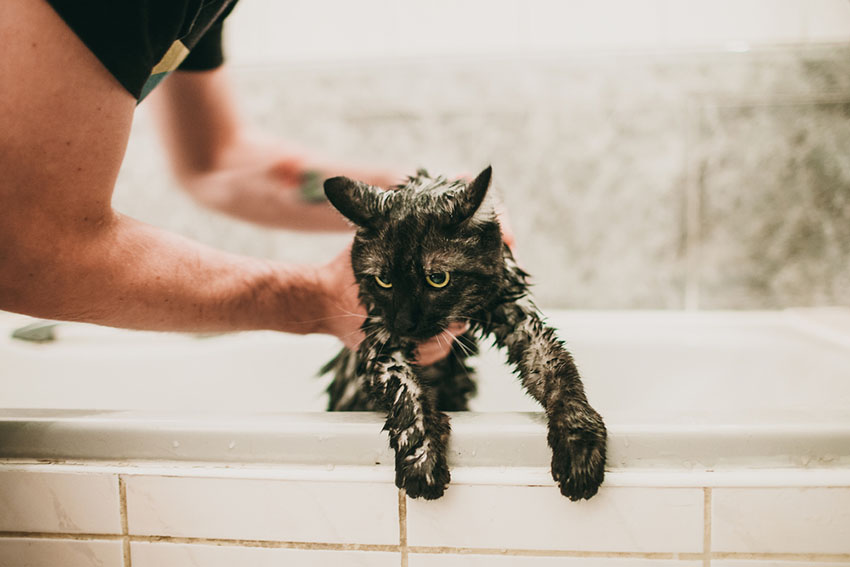 Pedigree or non-pedigree, all cats hate water!
Cost of Buying a Non-Pedigree Cat or Kitten
Buying a non-pedigree cat or kitten will cost between £0 and £200. The cost will reflect the expectations of the breeder more than anything else.
Cost of Neutering a Cat
If you adopt a cat from a Rescue, it will already have been neutered (sometimes known as spaying). If you are paying for the operation yourself, along with essential vaccinations, it will cost between $100 and $200. However, the ASPCA keeps a database of clinics where you can have the procedure carried out for far less.
Pet Deposit Cost
If you live in an apartment block that charges a monthly fee for keeping a cat, it will tend to fall in the $10-$50 bracket. Sometimes the apartment owners will ask for a downpayment of $200 or thereabouts. Other complexes will not have a pet deposit cost. It's always worth checking before you make the decision to bring a cat home.
How Much Does It Cost To Feed A Cat?
There are different prices for different food types. As a ballpark figure, you're looking at $20 a month.
How Much Does Cat Litter Cost?
The litter tray will cost $10 or less, and the litter will add approximately $12 to your monthly bills.
How Much Do Vets Cost?
The various treatments, including parasite treatments, vaccinations, and microchipping add up to $100 - $200 a year. Emergencies, sadly, do sometimes happen, and in these cases the vet bill will be much higher. A cat that has suffered road injuries may, for example, set you back $3000 in the cat hospital, while a major disease requiring surgery can reach as high as $7000.
But don't panic! This is why many people opt for pet insurance.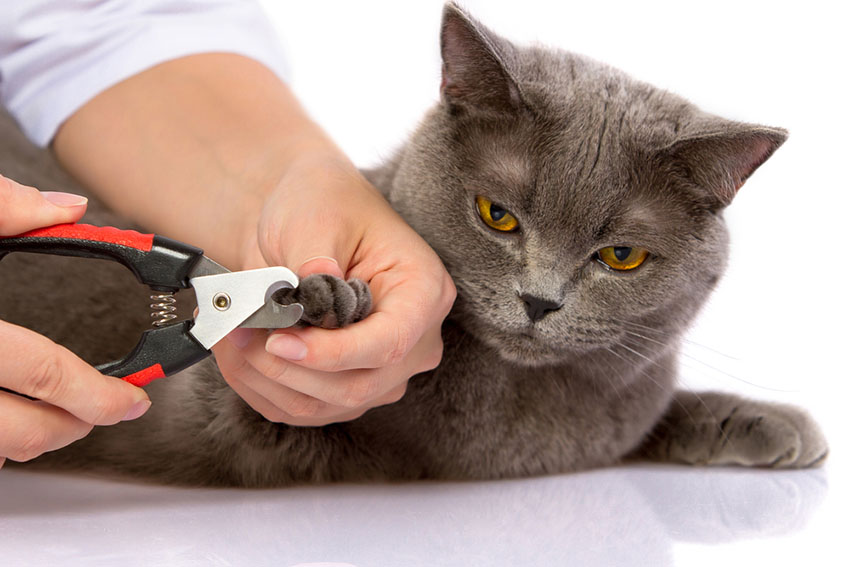 An insurance plan takes the sting from the tail - and the claw from the paw - of cat bills!
Cost of Cat Pet Insurance
The cost of insuring cats varies, depending on the policy, the provider, and the type of cat. The general cost for a three-year-old kitty is $10-$40 a month Like many other forms of insurance, pet insurance is not compulsory. You will have to weigh the costs against the risk and make your own decision.
What Other Costs Are There To Owning A Cat?
You can be as luxurious or as Spartan as you wish. Remember – a cat doesn't need endless toys and luxury. But they will still enjoy them if available!
The basics – food and water bowl, collar, bed, carrying box, kitty litter and litter tray, a few toys, a carrying cage, and a cat-flap - will probably come to around $100. But you can easily pay much more for that if you're really going for luxury. Such innovations as feeding trays with timers, for example, will bump up the budget.
All in all, though, cats are low-maintenance, wonderful animals. Every household should have one!