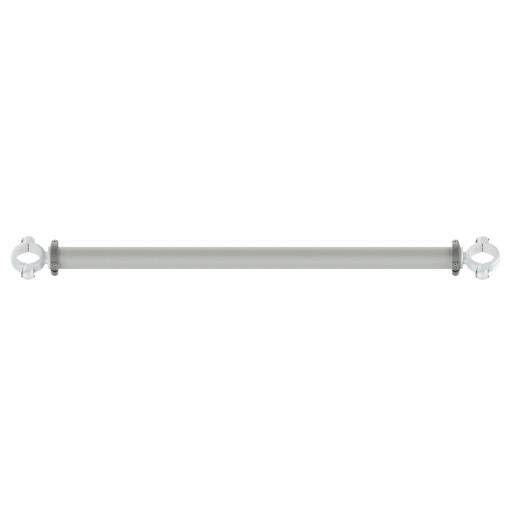 Checking stock in our warehouse...
$64.00
The Freestyle Cat Tree from Omlet is a strong floor to ceiling cat play system that can be customised to suit your cats and your home. Choose from a wide range of fun, practical and durable accessories to create a cat tree system that encourages your pets to live out their natural instincts to scratch, jump, climb and play.
Link multiple vertical poles together with this pole kit, allowing your cat to move horizontally across the cat tree system.
Please note that your vertical poles must be placed with a distance of 75.5cm in order to fit a horizontal pole.
Freestyle Cat Tree - Horizontal Pole Kit
I absolutely Iove this omlet range! The build is great and my cats love it! What I would love to see is a middle sized platform! I love the large one but I would like to see a smaller size of it so it's bigger than the step! I would also love to see some wall steps etc! We're planning one in as our boy who's 5.2kg struggles with some of the steps! And the pole! We're still configuring for him! But we are now looking for some wall steps to compliment what we have built! I do need a second hammock! Aparently they don't share!
Review for:
Freestyle Cat Tree - Horizontal Pole Kit
The reviewer has 2-4 pets
I breed Ragdolls and was looking for something to contain my beauties safely. I decided on Omlet because of the variety of features and the colors available. And, most importantly because my cats love it!
Review for:
Freestyle Cat Tree - Horizontal Pole Kit
The reviewer has 6-8 Ragdoll pets
All of my feline babies use the Omlet catio! They love basking in the sun, watching the birds fly by and chasing moths at night. They enjoy the comfort of the outside from the safety of their catio. This is the best pet purchase I've ever made and it's well worth it.
Review for:
Freestyle Cat Tree - Horizontal Pole Kit
The reviewer has 6-8 Bengals, domestic sh pets
Cats love it - assembly recommendation
My cats do love the catio and the freestyle cat posts. I have 3 poles with bridges, hammocks, steps, a shaded cover, scratching posts and platforms. The works! The cats use it all. I do recommend assembling all the platform & step cushions on the ground, it was difficult to find a video on how to attach the cushions and the instructions could've been more helpful with better pictures. But the cushions do not cover the screws, which is very nice, and there's no need to mess around on a ladder trying to attach the cushions when it's much safer and easier on the ground. But overall, my cats have always loved the catio, and they love it even more with their bridges, hammocks and platforms!!
Review for:
Freestyle Cat Tree - Horizontal Pole Kit
The reviewer has 6-8 Bengals, domestic sh pets
Read more reviews