You should always use a cat crate or travel box when taking your pet on a journey.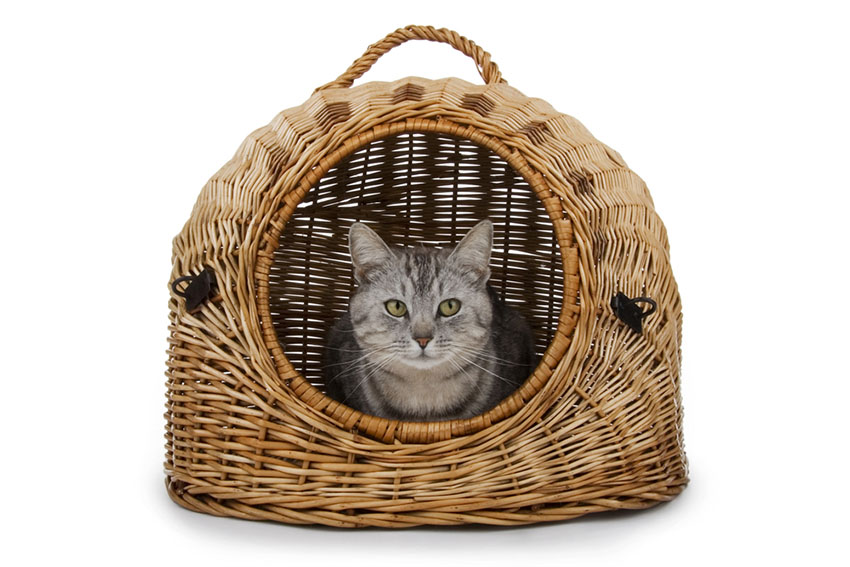 Cats should always be safely enclosed in a carrying box when travelling
Your new cat might cry or whine in her travel crate. There's not much you can do about this - she doesn't enjoy the experience, but you need to transport her from A to B. Never be tempted to let her out: not only could she hurt herself, but she could very easily distract the driver, putting everyone at risk.
Additionally, don't be tempted to let a passenger hold the cat on their lap. She might wriggle or claw, or jump off and dig her claws in somewhere else, causing a dangerous distraction for the driver.
Make the travel crate comfortable for your cat by laying down some blankets. You can even hide a few cat treats in the bedding to keep her mind active during the journey home.