Dogs and humans have a long history together. Dogs have helped us hunt food and guard our possessions for so long that neither archaeology nor science can quite decide exactly where, when and how we got it together in the first place.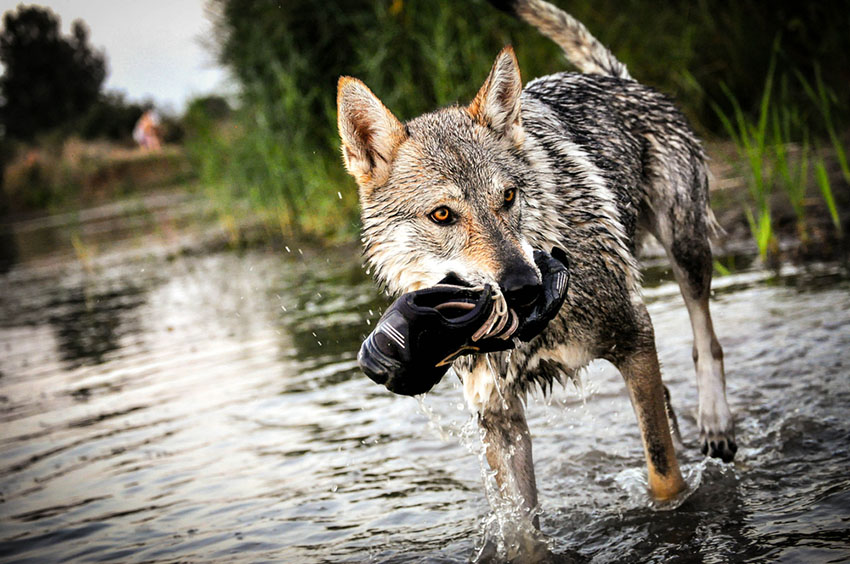 A magnificent Czechoslovakian wolf dog - early domesticated breeds would have looked a lot like this
Dogs and Wolves
The canids – the family of animals that includes dogs and wolves – appeared around six million years ago. The actual origin of dogs remains elusive, though. We know that their ancestors were wolves, but cannot pinpoint exactly when something recognisable as a dog first appeared.
Archaeological evidence shows they were living with humans in Europe 15,000 years ago (and perhaps as distantly as 36,000 years), way back in the last Ice Age. At this point in our history there was no agriculture, and all humans were hunter-gatherers. Dogs would have made useful allies in tracking and killing prey, and alerting their owners to possible danger by barking.
Genetic samples of the earliest dog and wolf remains reveal something surprising, though. Contrary to popular belief, dogs are not direct descendants of any living wolf species. It appears that wolf species came and went in quick succession over the last million years. Modern wolves and modern dogs share a common wolf ancestor, but should perhaps be viewed as cousins, rather than siblings.
Not that this revelation makes your dog any less of a wolf. It's just that his genetic signature is blurry.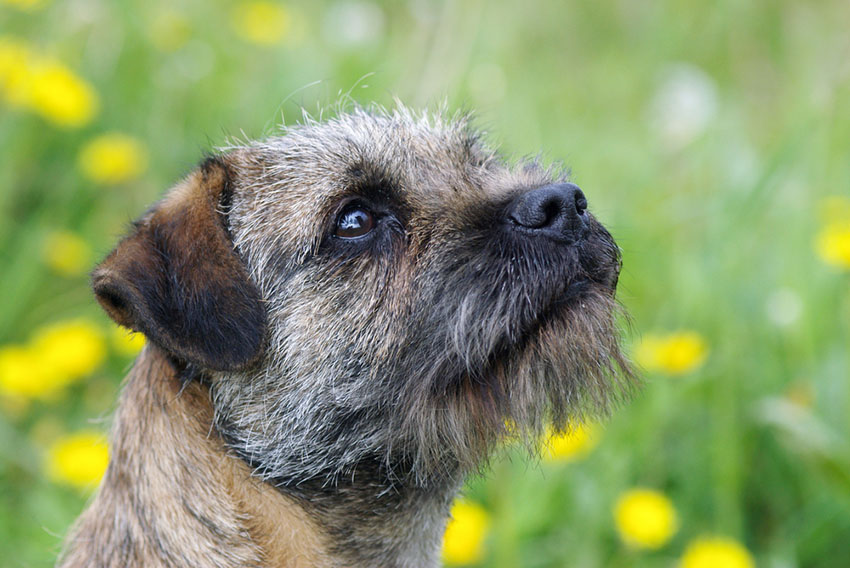 We don't know when the First Border terrier turned up in the US, but the first domestic dogs were here around 10k years ago
First Dogs in America
The most recent evidence suggests that dogs arrived in the Americas about 10,000 years ago. The earliest native Americans somehow managed without canine assistance for several thousand years. By 9,000 years ago, faithful hounds were being carefully buried by humans, so they'd clearly made their mark.
The oldest remains found so far have been unearthed in Wyoming and Colorado. Experts believe these early American dogs closely resembled the Australian Dingo. In the far north, sled dogs have a long history too. These ancestors of the modern Husky breed were first helping the pre-Inuit peoples a couple of thousand years ago.
At the time of Columbus, the dog was the only animal that had ever been domesticated by the hunter-gatherer Amerindians. By then the animal had become ingrained in native mythology, and they feature in many legends and folk tales of the pre-European era in America. Some tribes, such as the Menominee and the Ottawa, had Dog Clans. Dogs were important symbols of strength, guardianship and self-sacrifice for many warrior tribes of the Great Plains, including the Crow tribe and the Cheyenne.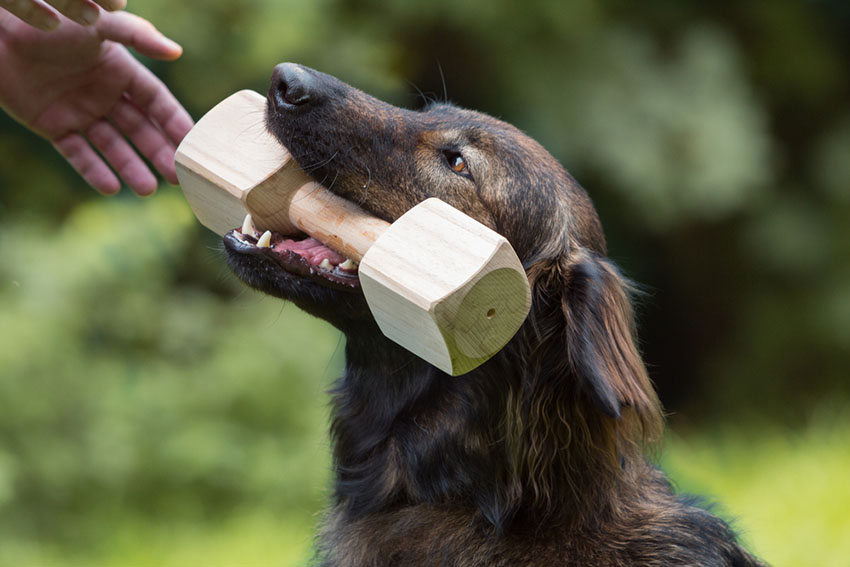 Abraham Lincoln's Fido was a cross breed, similar to this one
Abraham Lincoln and Fido
Fido is still used as shorthand to describe any dog, and it used to be one of the most popular dog names on the planet. It is still in use in parts of Europe, but there are not that many US dogs called Fido today.
The popularity of the name is down to Abraham Lincoln. His mixed-breed, light brown, flop-eared Fido was every bit the faithful hound of legend, and was very much cast in that mold by the men who were helping to build Lincoln's image as a good honest man of the people. The name itself means to trust or confide in – so Fido is the Latin version of "Old Faithful"!
The story doesn't have a happy ending, though. Two years after Lincoln's assassination, Fido himself was assassinated by a drunk with a knife.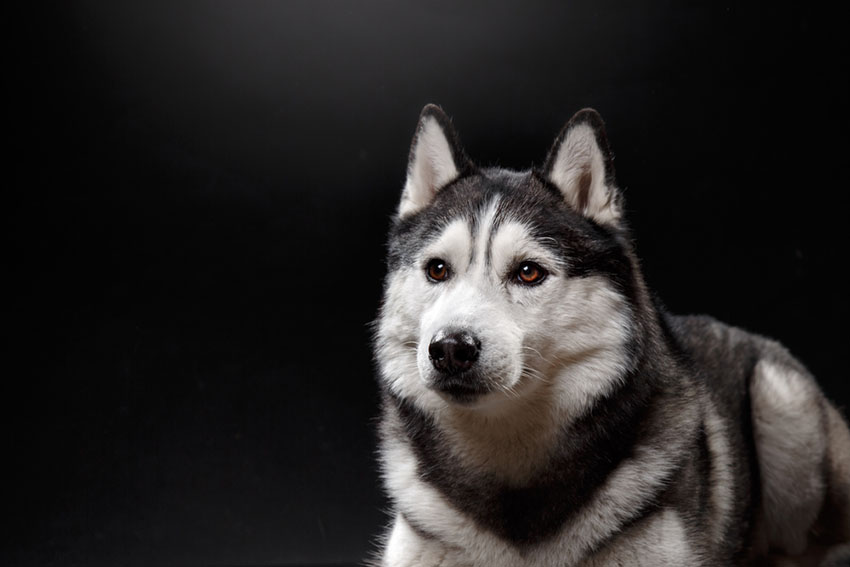 The American Kennel Club has been registering breeds such as this Siberian Husky since 1884
American Kennel Club
It was in the first half of the 19th century that breeders began to value dogs for their looks, rather than just their practical function. The trend began in Britain, and spread to America soon after the Civil War. The first Dog Show in the US took place on 4 June 1874 in Chicago, Illinois, and the American Kennel Club was founded in 1884.
Originally, the Club consisted of 10 local US clubs and three Canadian ones. There was disagreement amongst member clubs as to what the ground rules should be, though, resulting in the Canadians breaking away and forming the Canada Kennel Club in 1886.
The Kennel Club's annual show, the AKC National Championship, is of surprisingly recent origin, given this long history. It began in 2001, where the Best In Show champion was a Bichon Frise called JR (official name "Special Times Just Right!").