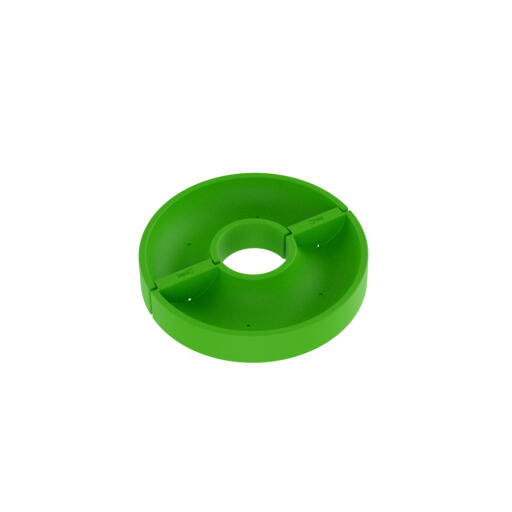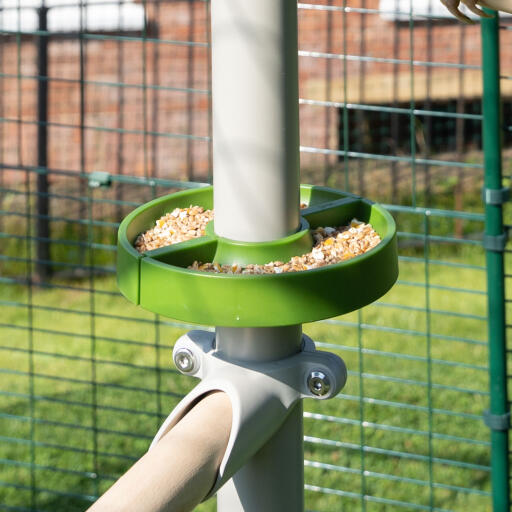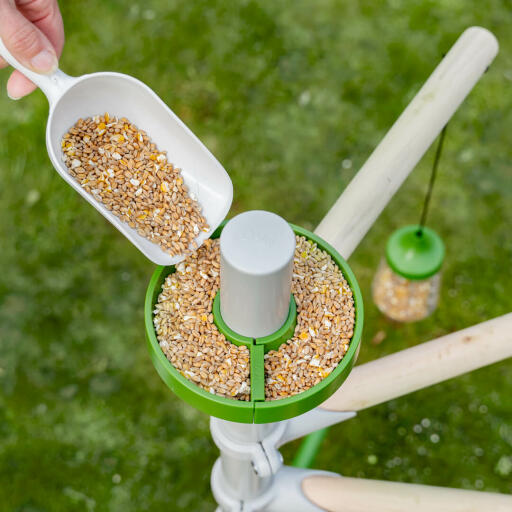 Checking stock in our warehouse...
$11.00
The Pole Tree is an innovative and strong perch system that offers your hens custom made perching at any height and orientation in their run. Suitable for all types of chicken enclosures, this adjustable perch tree will provide your flock with entertainment and stimulation for years to come!
It's easy to utilize all the space up the vertical pole of the Pole Tree by positioning perches all the way up, and you can encourage your chickens to venture to new heights of fun by attaching this treat dish to the pole and filling it with tasty corn. Available in white or green, the treat dish is also a tidier, and more hygienic way to give your hens treats, rather than throwing corn on the ground.
<!
Omlet Chicken Perch Trees - Treat Dish - Green
This dish is easy to assemble and took no time for my chooks to land on the perch which sits underneath it, and start pecking away at the treats. Great product - a must have with the perch!
Review for:
Omlet Chicken Perch Trees - Treat Dish - Green
The reviewer has 6-8 Buff Orpingtons and pets
Keeps It Off the Ground! Hentertaining!
We put the treat dish on the second level of our perch tree and immediately Cinderella jumped up and then Athena wanted to try it out. We originally put it in our yard but as we are in lockdown we will be moving it in between our two runs which is why it's not firmly planted yet. The treat dish was a snap to assemble on the perch. We love how easy it is to move it up and down to mix it up and that it keeps the treats clean and off the ground.
Review for:
Omlet Chicken Perch Trees - Treat Dish - Green
The reviewer has 10+ Mixed flock, this is pets
Read more reviews