If you can't bring your pet to work, there are other ways of making it work out.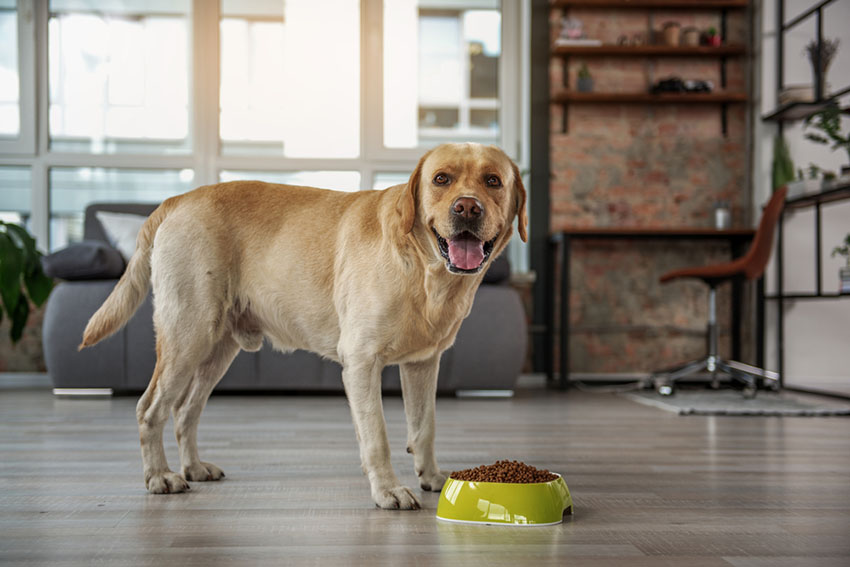 Make a lunch date with your dog if possible.
Join Your Dog For Lunch At Home
If you are able to get home for lunch, that's ideal. The dog will look forward to your return, and that will help give structure to his day. You can play with him, let him out to relieve himself, and let him have a stretch and run around.
Employ A Dog Walker
Getting someone to spend time with your dog for an hour or so in the middle of the day will fill the gap, enabling your pet to get the exercise and company he needs while you're away. If the dog walker is looking after another dog too, it will give Fido the opportunity to make some new doggy friends.
There may be a friend or family member who can fulfil this role. If you can afford it, a professional dog walker can come to the rescue. Check local listings to find someone in your area.
Leave Your Dog With Toys To Keep His Mind Stimulated
Many dogs will spend a long time playing with toys, especially ones that involve chewing. A toy with a hidden dog treat inside will keep your dog's mind active. There are many dog toys available, and you can buy several dog toys here on the Omlet website.
The Kong, for example, has been a reliable 'chew' for several decades. Its simple secret is its uneven shape – when it falls, it bounces unpredictably, much to the dog's endless amusement-excitement.
This Labrador wasn't given anything to play with during the day, but he found one of the kids' toys...
The only issue is, once he gets the taste for the mid-morning chew, he may turn his attention to other things, like shoes or socks from the laundry basket, if the official chew isn't around!