Parrots come in four basic sizes - small, medium, large, and REALLY big.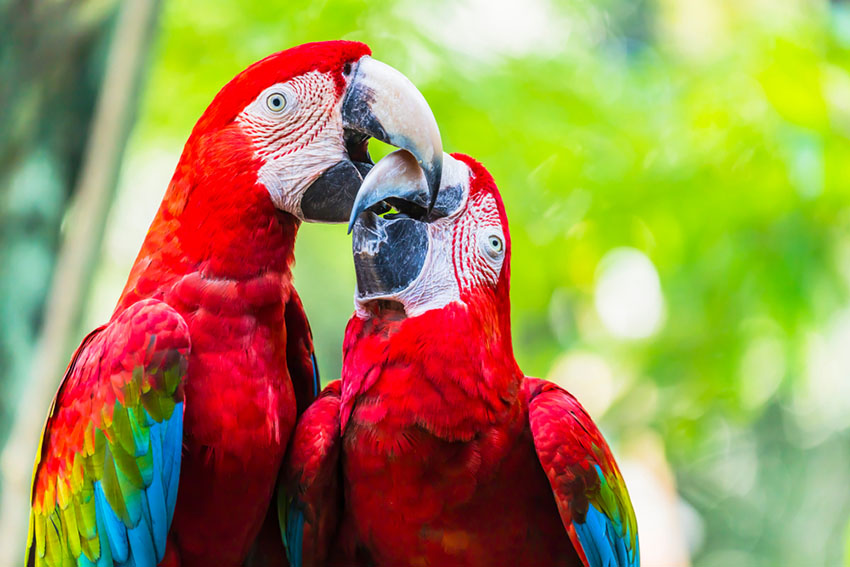 Scarlet macaws - big birds, big personalities
Even though the lists on the following pages are long, they are certainly not exhaustive. All the birds in the lists are kept as pets in North America, Europe, Australia and elsewhere. Note, however, that some species - the two varieties of the African Grey, notably - are actually endangered in the wild, in spite of thousands of them living in zoos, aviaries, and homes around the world. You will need a license to keep them. (See Parrots on the CITES List, in the Choosing a Parrot section of this guide).