Just when you thought it was safe to open the Eglu and leave your happy, free-ranging hens to fend for themselves...
Unfortunately, the many predators of the US haven't been told that your hens are off the menu. As far as the local fox, raccoon and coyote are concerned, your flock is simply fast food.
But don't worry - you can protect your feathered friends to a certain extent, and most keepers get by without losing their hens to nature red in tooth and claw.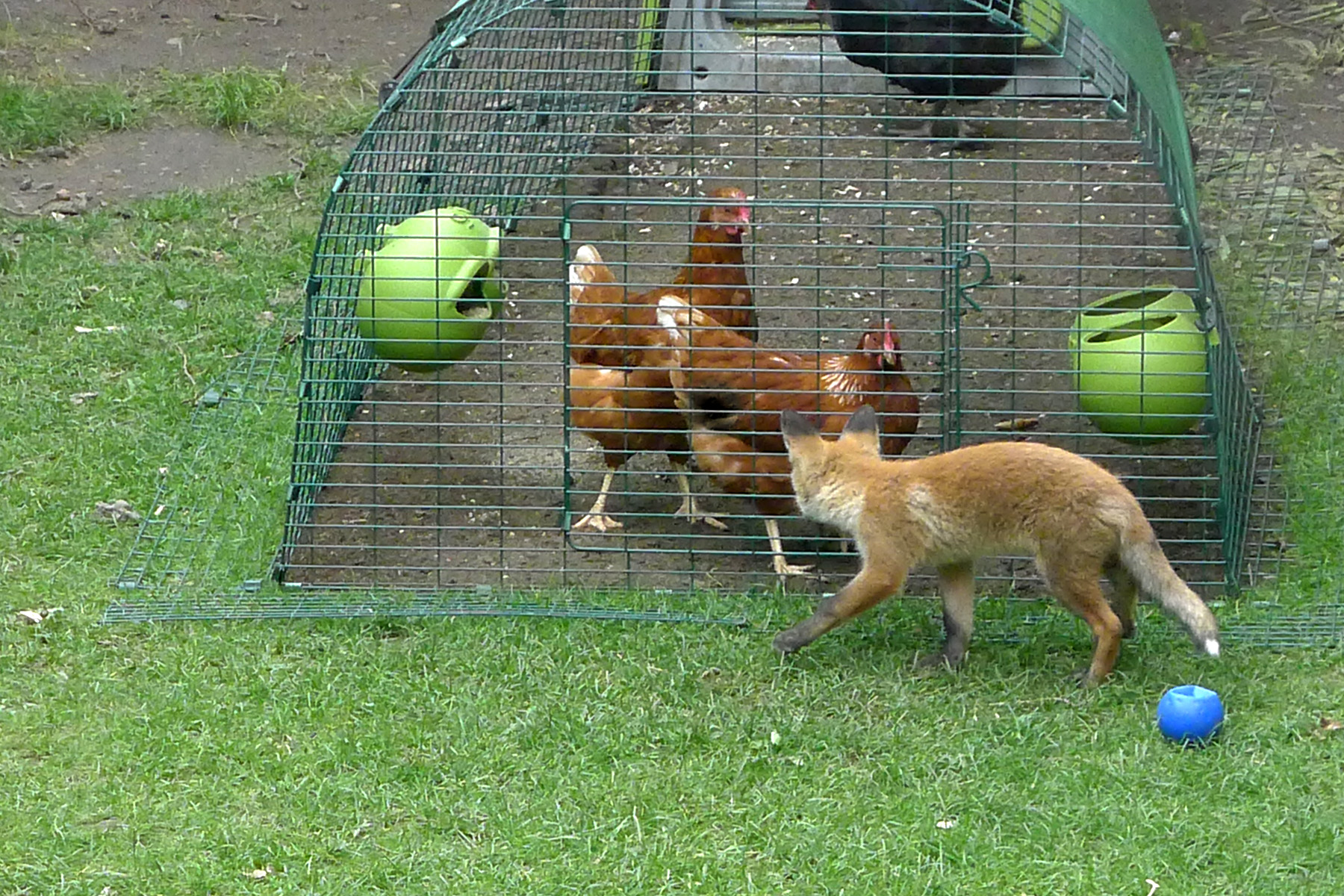 A secure set up, such as this Eglu Chicken Coop and Run, keeps chickens safe and foxes at bay
Know thine enemy... check out the list on the following pages, along with top tips for keeping the hungry hoards at bay.