It is really reassuring to have your dog safely inside their crate when you have them in the car. When taking your dog on an adventure there's a lot of room for disaster if they are unsecure in the boot or footwell. Dog crates are a good solution - they provide a comfortable, calm and secure environment in the car so you needn't worry.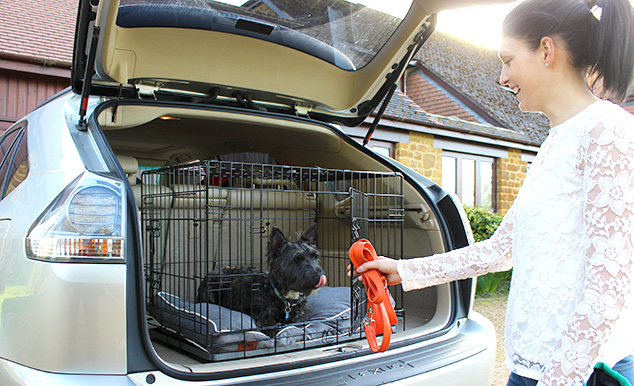 The Fido Classic is a great choice - it can be used in and around the home as well as in the car
It is best to use a dog crate for your car after you have crate-trained your dog at home. This way, he won't be distressed or confused when first put in the crate. Important: It's a good idea to remove your dog's collar before you invite him into the car crate - there is a small chance that it could get caught, which may cause him to choke.
We have an excellent option for a portable dog crate - the Fido Classic is an great choice for both the home and the car. It's a unit that gives your dog the familiarity of the same structure, whether he's resting at home or on a journey in the car. The simplicity of set-up means that it's easy to fold this unit away for storage, as well as making it perfect for use on-the-go.