Some dogs will eat absolutely anything - including the contents of the garbage can, given the chance! This is why, like children, we can't leave the decision up to them and must give them a healthy, balanced diet.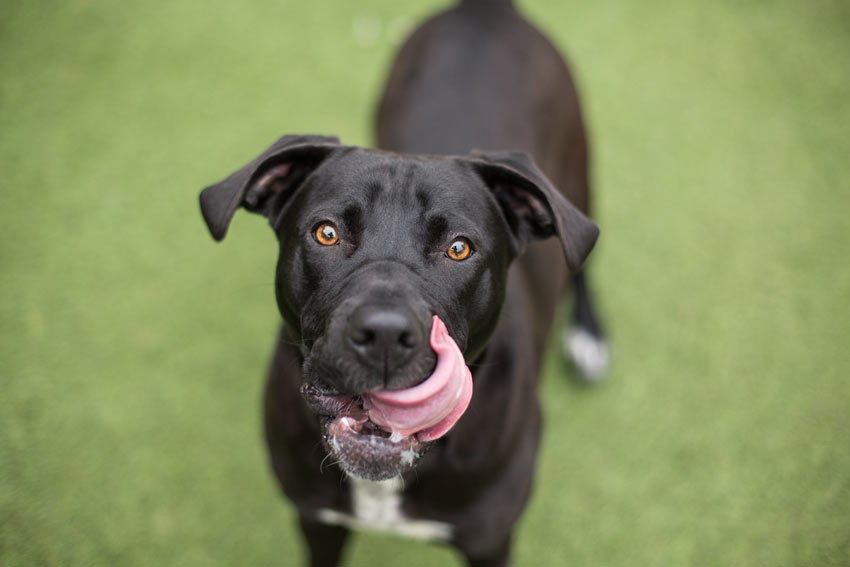 He's hungry and will eat pretty much anything - it's up to you to make sure he gets the healthy stuff and not the garbage!
Not all dog foods are equal. You need to balance the essentials – a dog food that suits your dog's lifestyle, and one that you can afford. Always choose a food that has a healthy balance of nutrients and provides the correct amount of energy for the size and exercise requirements of your dog. You can choose between a range of dry dog food, wet dog food, diet dog food, and even natural or homemade dog food, but what matters most is that you provide a consistent healthy meal for your dog so that he can grow and be active.
The best foods have a high meat content; cheaper ones will be full of cereal and soya. It is generally not a good idea to feed your dog a vegetarian diet, and if you choose to do so it must be with your vet's blessing. Dogs are more omnivorous than cats, but they are still carnivores. Their own needs and physiology must always come first, and anything that might affect their overall health or shorten their lives should be avoided.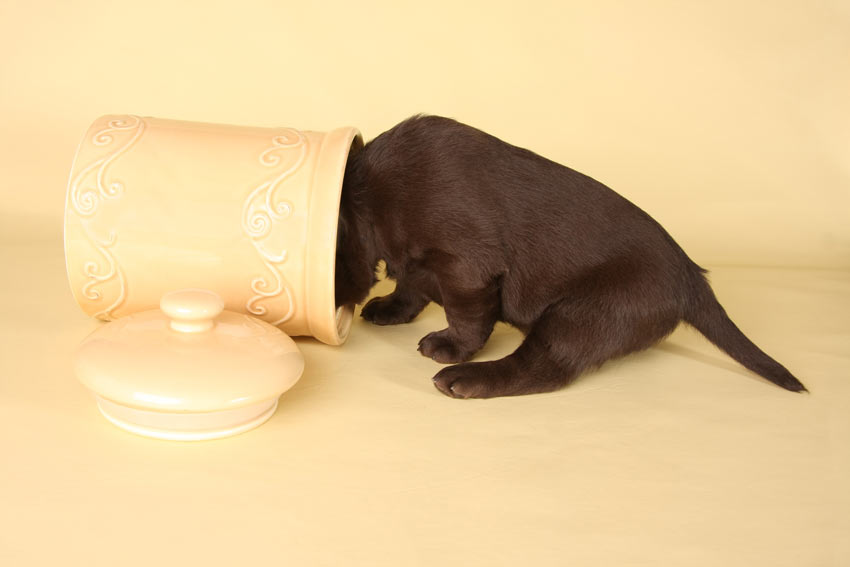 A baaaaad idea - this Labrador pup needs to get his head out of the cookie jar and into some healthy food!
A lot of dog breeders feed their dogs primarily on animal organs from the butchers. The meat is extremely nutritious, cheap and dogs absolutely love it. It is also the most natural diet for dogs, as it mimics what their ancestors ate before domestication. However, there are also a few downsides such as the risk of harmful bacteria, difficulties in storing and preparing these ingredients. If you feel squeamish at the very thought of chopping liver and kidneys, a high quality prepared food might be your best bet.
To find out more, read the following sections of this guide.